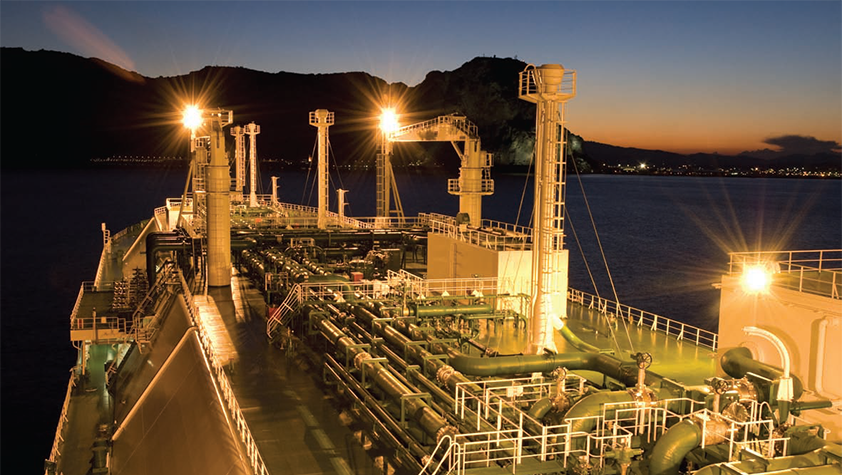 A strong fleet
Established in 1984, privately owned V Ships has expanded significantly in recent years through organic and inorganic growth to become the world's largest supplier of independent ship management and marine services for the shipping industry worldwide; with a fleet of over 1000 vessels and a crew roster of 24,000 staff, its core ship management and manpower services are managed by three operating divisions – V Ships Ship Management, V Ships Leisure and Manpower Services.
These units work in close association with the V Ships Marine Services and V Ships Capital divisions, which provide a broad range of related technical, operational, financial and commercial services.
V Ships Ship Management encompasses a network of 18 ship management offices from which its fleet, in excess of 1000 vessels, can be managed with support from the divisional team in Glasgow. Offering technical, risk management, procurement and financial expertise and experience, its 600 dedicated employees deliver ship management services to a diverse fleet of cargo-carrying vessels, such as crude, products, LPG/LNG and chemical tankers, bulk carriers ranging from self-dischargers to VLOCs, containerships from feeders to 9000TEU units and various specialised vessel types related to the offshore sector. These include FPSOs, seismic vessels, diving support/subsea units and cable layers that service the expanding offshore market.
As a complete service provider for value-added solutions, V Ships increased its business offering in April 2013 with the launch of its new unit, V Ships Offshore, headed by group director Lawrie Campbell. The company aims to harness and share the collective knowledge and experience of its business units into one team, giving V Ships Offshore the benefits of a global network and extensive operational expertise. Providing at-cost management services to the offshore industry, V Ships Offshore also offers technical management, crew management, project management, consultancies/pre-purchase inspection, procurement/warehousing, marine insurance services, marine health, safety and environment prevention (HSE)/quality services, underwater repairs, surveys and cleaning; it also offers engineering and naval architecture and new building supervision via SEATEC, and engineering consultancy services via RC Consultant. Unique in the offshore market for its one-stop-shop service offering, the division has specialised offices in strategically located areas that have seen impressive growth in the oil and gas industry, such as Scotland, Norway, the Middle East, the Far East, Brazil and the Gulf of Mexico.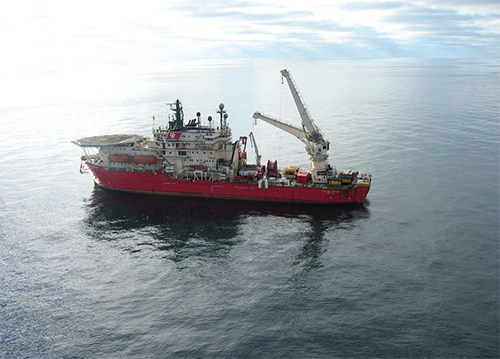 As the world's largest provider of ship management services, the company further enhanced its service offering by establishing its V Ships LNG division through a contract with Awilco LNG to become its technical manager in January 2003 when procedures, operating manuals and policies related to LNG were developed. Today Awilco LNG is the owner of three 125,000 cbm second-generation LNG carriers, WilGas, WilPower and WilEnergy, and is further adding to its fleet with two 155,900 cbm LNG newbuildings, estimated to cost $200 million per vessel, due for delivery in August and November 2013. Furthermore, the division benefits from having a highly experienced director at the helm; Bert McAughtrie compiled LNG standards in 2005 when chairman of the SIGGTO engineers working group, while another manager participated in the development of standards for steam engineers. Bert also represents V Ships at SIGGTO's general purpose Committee (GPC), the society's technical directorate, which is comprised of 30 senior operationalexecutives who offer LNG, LPG gas tanker and terminal experience.
The LNG division began with a pool of officers trained for third party clients such as Sonatrach and Chemikalien See Transport. Supervisors were also later supplied for the supervision of newbuilding LNG vessels as well as asset protection services for existing ships. Following this, V Ships saw potential to expand into training services and was the first to attain approval from UKMCA, LISCR, The Nautical Institute, Bahamas Registry, Marshal Islands Registry and RINA for the LNG training courses as recommended by SIGGTO. Since then the company has conducted training courses for its own officers and third party client officers at its own in-house training centres and on board its vessels. Courses for steam training for engineers were also developed and approved by ExxonMobil and Marshal Islands.
Today recognised for assistance in the manuals on LNG Shipping Knowledge, an industry standard publication from Seamanship International, V Ships LNG has also been vetted and approved by BG, Nigeria LNG Limited (NLNG) and Gazprom. This dedication to gaining knowledge and experience in a relatively new and increasingly demanding sector is certain to bring opportunities and benefits to V Ships LNG throughout 2013 and the coming years.
Having developed a strong reputation as a leading outsourcing group of companies, the future looks positive for V Ships as it continues to integrate its services to offer the best turnkey solutions to its customers. Furthermore, the company aims to develop a stronger foothold in the booming oil and gas industry, while also reaping the benefits of its expertise in the LNG industry, which is continuing to see increased demand.
V Ships
Services: Global one-stop-shop for value added solutions