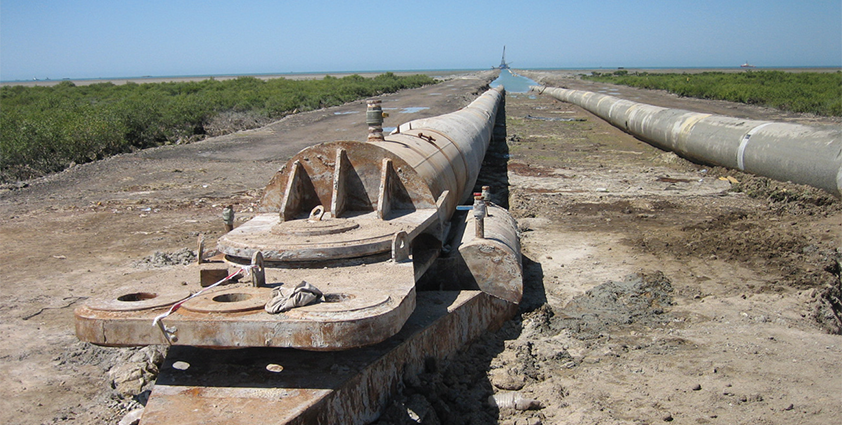 Tackling the gulf
Whilst the demands of the offshore contractor market may have evolved somewhat since Valentine Maritime Ltd's inception in 1992, what hasn't changed is the company's ability to fulfil these to the highest quality possible.
Initially serving the oil and gas industry in the Middle East and Gulf region, Valentine Maritime has since expanded beyond its beginnings into areas such as India, the east coast of Africa, and the Mediterranean and Black Seas.
As Wael Zeenni, business development manager of Valentine Maritime simply puts: "Our speciality lies in laying offshore rigid and flexible pipelines. To date, we have laid hundreds of kilometres of pipelines ranging from four to 48 inches in diameter in water depths ranging from zero metres to over 100 metres. We have also installed numerous offshore single point mooring (SPM) buoys and their related pipelines." Valentine Maritime has also been known to bring its expertise to offshore hook-ups, jacket and deck installations, and piling and grouting operations.
The company is also geared to carry out major EPC offshore projects through a combination of its team of professionals, modern equipment, and targeted facilities, whilst adhering to a strict code of conduct to ensure the highest level of safety of all personnel.
Presently, Valentine Maritime owns and operates its own fleet of vessels including three pipelay barges, two work barges, four cargo barges and three tugboats. As time progresses, the company will continue to expand this fleet as and when required. In this respect, work is currently underway on the construction of a new DLB pipelay barge with a 1600-tonne revolving crane onboard. Wael describes the motivation behind this latest addition: "This vessel will enable us to not only lay bigger pipelines in deeper waters, but to also go into the heavy-lift market. This also complements our fabrication activities since the jackets and decks that we manufacture will require bigger cranes for installation. We expect to take delivery of the new barge in early 2012."
This is not the only market adjustment that Valentine Maritime is currently undergoing – the company is also in the process of constructing a new fabrication yard to underpin its current operations. "Construction work on the new 168,000m2 fabrication yard and marine base is currently ongoing and is expected to be completed and operational by the end of 2012," begins Wael.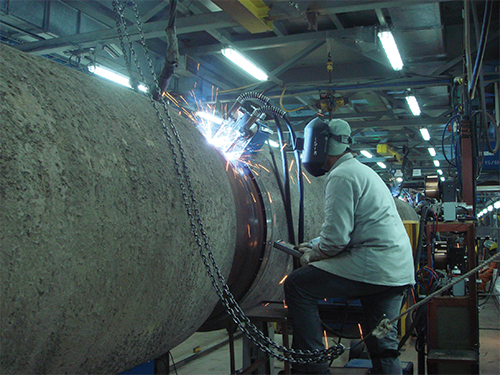 He continues: "The idea behind this move is to allow us to expand into the fabrication market as well, which will enable us to provide our clients with a one-stop-shop for their needs in not only installation of offshore structures but also their fabrication as well. This will obviously bring many advantages to our clients as we will be able to completely control the costs and delivery times of these structures without having to rely on subcontractors. Furthermore, we will also be constructing a bigger office to house our existing staff as well as expand our departments with additional talent."
Whilst these additions to its infrastructure will no doubt strengthen Valentine Maritime's market presence, there are also many internal factors that have contributed to the company's success to date. "The strength of the company lies in its upper management who have over 40 years of experience each in the field of oil and gas. Their experience plays an extremely important role when it comes to the pricing and execution of our projects. It is our extremely competitive pricing which has allowed us to claim quite a few major projects over the years," elaborates Wael.
One of the projects in question is the soon to be completed three-year Saudi Aramco Manifa Pipeline development. The present value of the contract is in excess of $400 million and involves the laying of subsea rigid and flexible pipelines, subsea power and fibre-optic cables and installation of fabricated steel structures. This was one of a number of projects that Valentine Maritime had already been awarded when the economic crisis struck, putting it in the favourable position of having a backlog of work to get it through the recession relatively unscathed. The company is also proactively studying new geographic areas for potential expansion.
"In the short term, we want to solidify our position in our existing market using our new equipment and facilities, and then expand from there," clarifies Wael. "As stated, we are currently expanding into fabrication and heavy-lift installations. Because of this, we intend to become one of the leading and cost-effective EPC contractors in the region within the next five years. As part of this ambition, we plan to hire talented new staff to complement our existing teams," he concludes.
Valentine Maritime
Services: Offshore EPC contractor