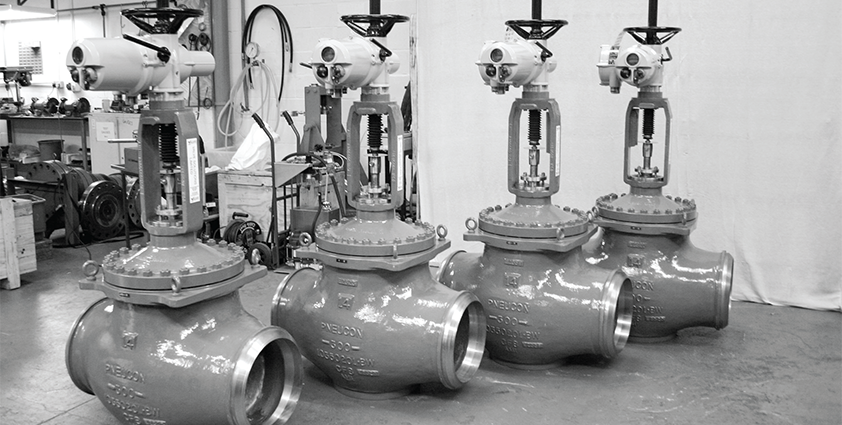 Problem solved
Established in 1997, Valve Solutions is a highly specialised, UK based valve company with a product line concentrated on control and choke valves for service applications.
Designing its products in the UK using the latest technical manufacturing equipment, the company ships its units to the onshore and offshore sectors, predominantly to its home market, but also to customers in the Middle East and the Far East.
Low noise and anti-cavitation trims are specifically designed for each application and a range of materials are offered to provide chemical, corrosion and abrasion resistance. Each valve unit is made specific to the desired requirements of the customer, and as such it is important that the company plays to its strengthsand that a close relationship is maintained between itself and its clients.
"Valve Solutions makes quite exotic valves and it makes them very quickly in comparison to other companies. What appeals to customers is that the company is not a large multi-national group that only seeks out larger contracts. It makes very specialist products with a highly responsive design made to fit specific needs. It does this with a great deal of flexibility and always ensures prompt delivery," explains Glyn Williams, managing director of Valve Solutions.
Glyn is keen to highlight that being a smaller business that gets closer to its customers definitely has its benefits: "Being smaller makes it easier to manage the business of Valve Solutions. It allows the company to look more at providing value for all its customers through its services. It also allows the company to focus on what it does best, and that is solve problems."
The range of products the company offers suits a wide variety of applications and uses. Its Pneucon Classic range of control valves are general-purpose units available in carbon or stainless steel, duplex, Monel and Hastelloy and vary from 12mm to 300mm in size. The Mitech Globe control valve is a high quality control valve engineered to solve both basic and complex requirements. It comes robustly constructed to make it long lasting and easy to maintain with a modular design that makes it simple to specify, reducing the need for spare inventory.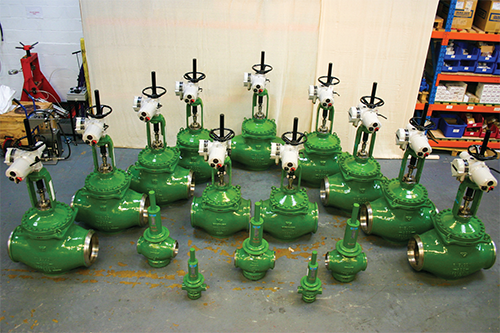 Valve Solutions' choke valves can be custom made to meet the most demanding service application needs and a number of advanced trim types and materials can be incorporated into any combination of body configuration. The company's product catalogue also features a collection of ceramic ball valves, hipped components, fittings, baffles and silencers that can be used to comply with environmental noise reduction regulations, either in conjunction with control valves or as stand-alone items.
Valve Solutions also provides training and consultancy services to its customers. Its training and education can be provided on and off site and is available in the form of pre-specified modules or individually to suit particular requirements. Typical subjects covered include control valve types, trim technology, selection considerations, actuator types and general maintenance techniques. Independent valve and application consultancy covering subjects like design support, application guidelines and independent and metallurgical analysis.
Innovation is a very important part of Valve Solutions' business: "It is an ongoing process," Glyn states, "the company has developed its own range of pneumatic actuators that it actuates using the carbon fibre mix material, black amalgon. This allows it to make large, powerful units out of strong, lightweight, corrosion resistant material. The materials used on valves are all designed to provide abrasion resistance, for example it uses mono-ceramics in the manufacture of its control valves."
As the industry evolves and moves into different environments, Valve Solutions constantly looks at what effects these changes are having on its core business and the needs of its customers: "If you look at the UK market in 2011, it has matured and may even be digressing with respect to applications and the amount of quipment that is required. Another change we, as a company, have noticed is that it is no longer profitable to export in great numbers to the Far East and the Middle East as there are now people out there making equipment for the oil and gas companies," Glyn emphasises.
"The market we are in will not develop simply on its own accord and a company like Valve Solutions will only grow by continuing to be good at what it specialises in. Most of the big players in the valve sector have now gone overseas and have taken much of the labour with them, so if companies here don't have the infrastructure or the right quality of workers they are not going to reap any rewards," Glyn continues.
With the UK market changing dramatically, Glyn believes that Valve Solutions will have to adapt to these changes in order to remain successful: "It's a fact that the company has got to branch out overseas more in order to attract customers in growing countries like China and India. By continuing to be more efficient than anybody else the company will continue to pick business where it is available and in turn it will slowly grow organically."
Valve Solutions
Products: Control valves