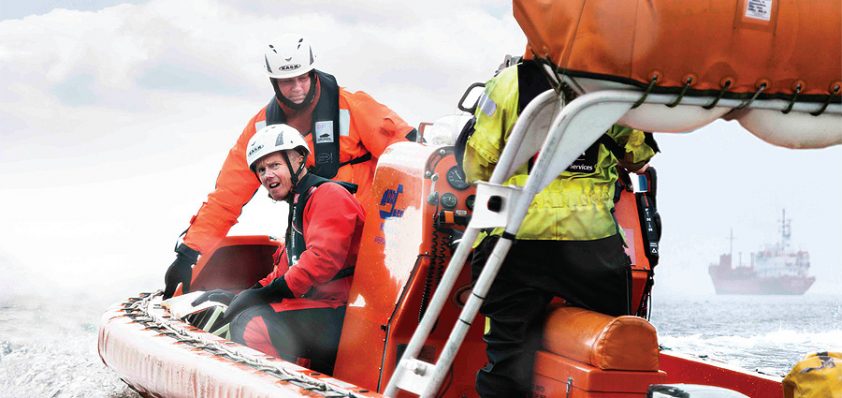 Energy transformation
Operating as one of Europe's largest generators of electricity, as well as one of the continent's largest producers of heat, the history of Vattenfall reaches back over 100 years to when the company was founded in Sweden during 1909. The name Vattenfall is taken from the term 'waterfall' in the English language and refers to the firm's original core business, when it was involved in the restructuring of the Trollhättan canal and hydro power plant on behalf of the Swedish State Power Board. Vattenfall AB is a 100 per cent Swedish stateowned entity. Vattenfall electricity generation today stems from six different sources and includes coal, hydro, natural gas and nuclear as well as wind power and biomass.
Presently Vattenfall has a workforce of some 30,200 employees and, since April this year, divides its business into six 'Business Areas' and operating segments: Customers & Solutions, Generation, Markets, Wind, Heat and Distribution. During the year 2014 Vattenfall electricity generation and sales of heat across both regions amounted to 172.9 TWh and 24.1 TWh respectively. Across all of the countries in which is active, the Vattenfall Group has approximately 6.2 million electricity customers, 4.3 million electricity network customers and 1.9 million gas customers. Of all of the electricity generated by the company during 2014 by the Group, 48 per cent was produced through fossilbased power; while 29 per cent was nuclear; 20 per cent hydro; two per cent wind and one per cent biomass waste generated.
Throughout its long history Vattenfall has played a decisive role in Sweden's raw materialrefining and export-intensive economy and beyond, however the company is aware that the energy market is an industry that is experiencing a period of dramatic change. For example demand for electricity within Europe has fallen in the wake of the global financial crisis and the supply of generation capacity has risen sharply. Furthermore while the price of coal has fallen, in part largely in response to the rise of shale gas production in North America, energy clients in both retail and other capacities increasingly desire to reduce their environmental footprint. In response to the changing market, Vattenfall is committed to becoming a leader in the present 'energy transformation' through increasing investment into renewable energy and by offering its clients the opportunity to participate in this transformation themselves.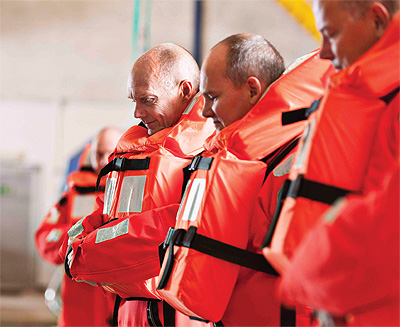 Renewable and sustainable energy types can be produced from a variety of sources including wind power, biomass, hydropower, solar energy and ocean energy. Presently Vattenfall maintains a strong and growing presence within the wind, biomass and hydro markets, where it is committed to delivering new technologies and increased power generation. As part of its strategy of restructuring its energy production portfolio towards more renewable forms of energy while increasing its focus along the company's entire value chain, Vattenfall is committed to enabling new investment in renewable energy. This is particularly true within the field of wind power, which presently represents the fastest growing energy source within the EU. As such the company's growth investments are largely targeted towards the wind generation market with a variety of major investment projects, including the development of the Kentish Flats wind farm in the UK and the Sandbank wind farm in Germany.
The UK has taken a leading role in the development of wind energy and through its ongoing development in this area, Vattenfall has developed a reputation as a significant player in the field. The company has recently completed the installation of the 15th and last turbine in an extension to the Kentish Flats offshore wind farm, while commissioning works continue with the scheme expected to be operational by the end of 2015. Commenting on Vattenfall's continued investment and ongoing development strategy within the UK, Communications Manager and Head of Media Relations (UK), Jason Ormiston reveals: "Vattenfall has invested close to £3 billion in the UK since late 2008 and this investment has established Vattenfall as a leading player in on and offshore wind development, construction and operation. The company currently operates four onshore wind farms totalling 111MW and three offshore wind farms with a total capacity of 540MW. As well as the construction of the 49.5MW Kentish Flats Extension, off Whitstable and Herne Bay, Vattenfall is also building the 228MW Pen y Cymoedd (PyC) onshore scheme in south Wales. When finished in late 2016 it will be England and Wales' largest onshore wind farm. By the time PyC is being completed it will be joined by the 54MW Ray Wind farm, which has just started construction in northeast England. In 2017, Vattenfall will be operating close to 1GW of wind capacity in the UK."
Vattenfall has also taken a leading role in the development of wind farms on the European continent with the development of projects in both German and Danish waters in recent years. During August 2014 for example, Vattenfall announced that it had decided to proceed with the construction of the Sandbank offshore wind farm just west of the existing DanTysk wind farm, which was officially inaugurated on the 30th April 2015. "Just a few weeks after the inauguration of DanTysk we have started construction works for Sandbank, namely the piling of the 72 foundations," elaborates Head of Business Area – Wind, Gunnar Groebler. "Sandbank can be considered as the 'sister project' of DanTysk. Together with other offshore wind farms in the Danish waters Sandbank and DanTysk will form what we call the 'Sylt-Esbjergcluster'. The thought behind this cluster strategy is to significantly reduce costs for operation and maintenance. Construction work for Sandbank is well on track and we expect commissioning of Sandbank by the end of 2016."
Throughout 2015 the energy industry has been characterised by tough market conditions, however through the introduction of a new organisational structure that targets the company's respective business areas rather than regional organisation, Vattenfall is committed to growing its presence in renewable energy types. As a key partner in the ongoing transformation of the energy sector, Vattenfall will rely on its core competences and strong value chain to enable it to navigate the markets of 2015 and beyond, as Gunnar concludes: "One of Vattenfall's strengths is that the company acts along the full value chain which means that we have all disciplines necessary to run an energy business under one roof. From project development, production of electricity, trading of electricity and other commodities up to the sales business with more than eight million customers, which we provide with electricity and gas in our markets. Regarding the new energy landscape, we see benefits from our in-house know-how process management."
Vattenfall
Services: Power generation
Issue 125 October 2015