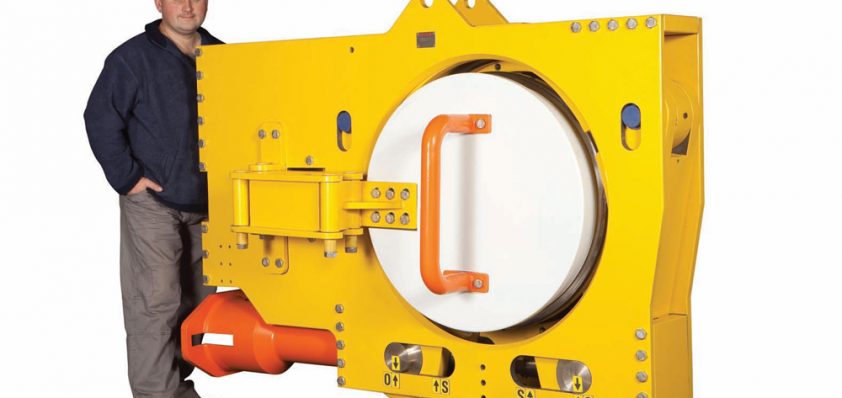 Signed, dealed and delivered
Formally Vector International and this year celebrating its 25th anniversary, Vector Technology Group is a major, single source supplier of high integrity sealing solutions for the most demanding industrial applications.
Utilised on offshore oil and gas platforms, FPSOs, refineries, riser and swivel applications, flow lines and subsea installations, chemical and petrochemical plants, and nuclear and renewable power generation, core product features include their high degree of integrity, the minimisation of weight and space and their ability to reduce installation times and maintenance costs.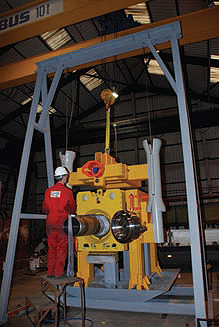 "Over the years, the reputation the company has gained has come on the back of being a leading original equipment manufacturer of high integrity sealing solutions, as well as subsea and auxiliary equipment to the oil and gas market," explains Chris Lee, executive vice president of Vector Technology Group's Subsea division. "A member of the private equity investment group HitecVision, Vector Technology Group operates three divisions, one that markets to the subsea sector, one specialising in topsides and one conducting activities in the energy and power market.
"Very much a global organisation, the group boasts a strong, market-leading presence in Aberdeen, Lysaker and Drammen, Kuala Lumpur, Perth Australia, Houston and now Rio De Janeiro, where it has recently established its own legal entity. Renowned for its engineering capabilities, commitment to innovation and its focus on providing the very best customer service possible, it is these qualities that have seen Vector Technology Group form strong working relationships with a host of major names within the industry, from BP and Statoil to Anadarko, Cameron, Technip and SubSea7 to name a few."
With its whole ethos centered on delivering high pressure, high temperature sealing solutions, the three core products at the heart of the organisations' success are its Optima Subsea Connector complete with DuoSeal technology, SPO Compact Flange and the Techlok Clamp Connector. Developed in close collaboration with major operators, the Optima Subsea Connector's simple and efficient design helps reduce initial costs and installation times. Engineered for remote operations in the most demanding deep and ultra deep-water conditions, it also boasts double pressure energised metal seal DuoSeal technology, preventing internal or external leakage.
Used across the globe since 1989, the group's SPO Compact Flange offers significant weight and space savings over conventional flanges and leak-free joint integrity, making it the most effective, environmentally friendly piping joint available today. With a double sealing action that prevents hydrocarbon releases, addressing all the relevant health and safety issues, it typically weighs between 70 and 80 per cent less than a conventional flange. Designed using state-of-the-art finite element analysis and possessing an easy, quick and reliable make up, it represents a cost effective and technically superior connection for pipe work and associated equipment.
Techlok Clamp Connectors meanwhile are the most effective and economical pipe connection system available on the market. Typically several Techlok joints can be installed in the time it takes to assemble a single standard ANSI or API flange. Conventional ANSI or API flanges with their four to 24 bolts require accurate alignment to ensure a seal, whereas Techlok Clamp Connectors have only four bolts, no alignment problems and require less bolt loads. Proven to work in applications where pressures of 60,000psi and above are found, high-pressure systems pose no problems.
"Three years ago, Vector Technology Group took the strategic step to develop its subsea business, creating a dedicated division." Chris continues. "Traditionally subsea connector supply is tied to long delivery times. Our ability to react quickly allowed us to supply clamp connectors for a crucial delivery in days, allowing an operator to solve a critical environmental problem in the Gulf of Mexico. Subsequently we got heavily involved in the various well capping initiatives around the world.
"What the group has seen in recent years is a definite industry trend towards developing capping and containment systems. Vector Technology Group has very much been at the heart of that development, supplying OPTIMA connectors and DuoSeal technology to containment systems already supplied to the Gulf of Mexico, Alaska and Northern Europe. Furthermore, the trend towards oil field developments entering deeper and more hostile environments is something that suits the group's rigorous sealing technology perfectly. Without question the subsea market as a whole is booming at present with growth trends being seen across the world."
This boom is a major proponent of the recent developments and undertakings that are driving Vector Technology Group's subsea division forward: "In the last few weeks the group has successfully developed and delivered a 15,000 PSI Rated ROV Operable PIG launcher system for a major operator in the Gulf of Mexico," says Chris. "It is also in this region that it is working closely with a major oil company to develop solutions for small-bore gas lift systems. In addition to these examples the group is also working at present with Cameron as it develops vertical and horizontal clamp connector deployment systems, an undertaking that has seen the group sign a master service agreement to deliver connectors and sealing technology."
One recent project that is also of particular interest is that with a major export pipeline company, one that represents Vector Technology Group's first foray into actual pipeline supply: "The whole business model of such companies is based upon the installation and management of pipelines in different parts of the world, whether they be land or subsea based," Chris highlights. "What is common for the likes of many operators is the way they traditionally choose to follow one path when it comes to technology. The significance of this is the fact that after sitting down with this client and offering alternative solutions the group convinced the customer to adopt Vector's technologies as an alternative to their traditional supply chain.
"Examples like this really highlight the way Vector Technology Group likes to do business and that is through its philosophy of collaborating with the end users, be it oil companies, engineering houses or subsea production entities, to get a good understanding of what technologies they are looking for and where they see the market heading in the future. It is fundamentally about listening and responding to clients' needs and requirements, rather than offering a product we think the industry needs," Chris continues. "Client 'pull' has caused Vector to develop and qualify both a 15K Clamp Connector and an innovative Twin lead screw 36" Clamp Connector. Our unique differentiator appears to be our Duoseal technology, which is recognised throughout the subsea industry."
In February 2012, the group proudly announced that its subsea division had been chosen as a finalist for the prestigious 2012 Subsea UK Business of the Year Award. Amongst the reasons cited for its nomination were its innovative technology introductions to the marketplace, its ability to respond rapidly to its clients' demands, its rapid delivery times, its commitment to HSE and its continued work in people development.
"Such recognition from Subsea UK, I think, demonstrates a number of things," Chris states. "Firstly it demonstrates that the technical solutions the industry requires are most definitely out there for those companies that are prepared to work alongside the likes of Vector Technology Group in the development of innovative sealing and connector technologies. What this nomination provided was not only recognition of the technology, but also the organisation as a whole and the attention it pays to its clients. In the months since it was announced this news has had a very positive effect, helping to raise the profile of the subsea division."
Without question the subsea market continues to undergo a raft of dramatic changes, many of which are to the benefit of a forward thinking organisation like Vector Technology Group: "An example of such changes can be seen in the declining use of traditional collet style connection systems replaced by the Clamp connector," Chris adds. "This has been done generally as the Clamp Connector is a lot smaller and therefore easier to install hence reducing installation time and space envelope required."
Evolution with the subsea market such as that just mentioned, combined with the type of proven solutions and technologies that Vector Technology Group has come to be recognised for have helped the subsea division achieve treble digit growth.
However, as Chris concludes, this is just one step along the path to a larger goal: "The group continues to grow today, by achieving organic growth through product developments and strategic growth through mergers and acquisitions, all with the ultimate aim of making Vector Technology Group more than a £100 million business by 2015."
Vector Technology Group
Services: Subsea connectors and sealing solutions