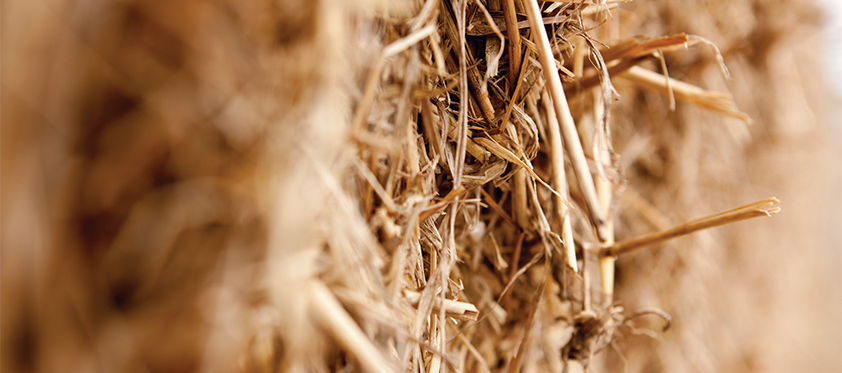 Fuelling change
Based in the town of Zörbig, in the German region of Saxony-Anhalt, and with 770 employees responsible for producing biodiesel, bioethanol and biomethane on an industrial scale, VERBIO is a leading independent manufacturer and supplier of biofuels to Germany and the rest of Europe.
Under the joint corporate and brand umbrella that saw the company formed in 2006, VERBIO is today able to leverage the advantages that come from being an efficient, powerful business in its relationships with its customers, raw materials suppliers and the public.
"One of the most important contributors to VERBIO's success in recent years has been the rapid growth of the biofuel market, spurred on by the adopting of the Renewable Energy Directive in April 2009," states head of communications, Frank Strümpfel. "This directive specifies that by 2020, renewables must account for ten per cent of all energy used in Europe's transport sector. It is this that led to the boom in the biofuel market and sees VERBIO today delivering its products directly to European oil corporations, traders, independent filling stations, haulage companies and vehicle fleets."
The biofuel business boom is possibly most evident in the development of many new technologies that are as efficient as they are competitive: "Some of the best examples of this can be found in the biofuels of VERBIO," Frank continues. "The company's bio-refineries are state-of-the-art in terms of technology as well as energy and carbon dioxide efficiency. As a result its biofuels reduce carbon dioxide by up to 90 per cent compared to regular petrol and diesel. Furthermore, VERBIO's patent-pending bio-refinery has already raised the bar the world over."
One particular product that the company is keen to highlight is verbiogas, its new solution for the two most important aims of biofuels, those being the reduction of carbon dioxide emitted by transport and the decreasing of the world's dependency on fossil fuels: "verbiogas is manufactured in the company's bio-refinery exclusively from agricultural residues such as distillery slop and straw, without using any foodstuffs," Frank explains. "The VERBIO bio-refinery is based on a closed loop system, utilising the whole of the crop, which means over 90 per cent of the raw materials used are converted into energy.
"The remaining inorganic components are subsequently returned to the cycle as organic fertilizer, thus enabling a higher degree of sustainable agriculture. Compared to other manufacturing processes, VERBIO's bio-refinery extracts more than twice as much energy per hectare of land and uses 40 per cent less energy, while the biofuels produced emit up to 90 per cent less carbon dioxide than fossil fuels." The company has taken the next step on its strategy to produce biofuels from residues. Since March 2012 VERBIO has been producing its biomethane from straw at the production facilities in Zörbig and Schwedt. Up to 20,000 tons straw per year are converted to biomethane – a technology no company before was able to cope with at an industrial level.
As it continues to drive innovation through its in-house research and development work, taking unconventional approaches and developing opportunities for new technologies and methods, VERBIO will use the rest of 2012 to expand its biomethanedistribution and convert additional natural gas filling stations in Germany to 100 per cent biomethane. At the same time the company will undertake the testing of a dual-fuel concept that allows a conversion of lorry fleets to 60:40 diesel-biomethane operations. This concept not just lowers carbon emissions, it will significantly reduce fuel costs for haulage companies.
"To exist permanently within the hotly disputed market of sustainable mobility, the biofuel industry must find a way to incorporate the existing raw materials to the full, especially agricultural waste. After all, alternative forms of energy still have to remain affordable," Frank highlights. "Accordingly, the biofuel market must now look to develop resource-efficient and carbon dioxide-efficient biofuels that can be competitively produced. It is the opinion of VERBIO that biomethane represents the future of the biofuel industry, and that with the right degree of investment and support it can go on to become a real alternative to gasoline and diesel."
It is Frank's belief that in the years to come the fuel market will bear witness to even greater diversification, breaking up the market dominance currently possessed by gasoline and diesel: "In Germany bioethanol production is set to increase in 2012 in response to the market share of E10 rising to a predicted 20 to 30 per cent, with other European countries including Austria also set to experience a rise in demand. Furthermore, the US and Brazil have also recently announced a desire to expand on their respective bioethanol capacities."
As these market trends begin to take hold, it is VERBIO's aim to further consolidate and expand its position as one of Europe's leading producers of biofuels. In order to do so it has to focus more on its distribution of verbiogas, which it feels answers nearly all of today's most pressing issues as it relates to biofuel production. "Going forward, VERBIO will continue to expand its biomethane plants at its two production sites in Zörbig and Schwedt," Frank says. "Meanwhile, it also plans to increase its production capacity from its current rate of 60MW to a total of 130MW in 2015/16, an amount that would enable over half of Germany's 900 natural gas fuelling stations to be converted to verbiogas.
"When it comes to the biofuel market as a whole, producers of such products can realistically only survive in the long-term by finding ways to incorporate existing raw materials to the full. Unlike some of its peers and competitors, VERBIO has been supporting this approach for many years, meaning it has no reservations about discussions regarding the real sustainability of its biofuels. This fact alone stands it in good stead for what the future may hold."
VERBIO AG
Services: Biofuels manufacturer