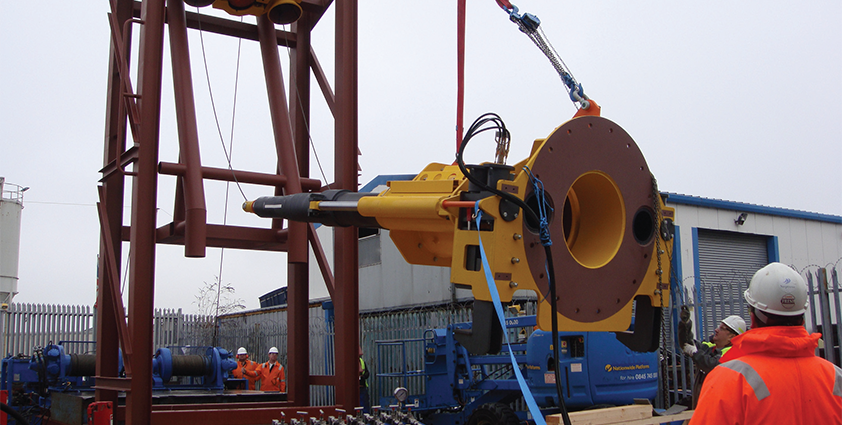 Staying connected
For over 30 years, VerdErg has been providing engineering consultancy and diverless connection systems for the oil and gas industry but is now beginning to widen its reach.
It currently operates as two primary businesses: VerdErg Connectors, which manufactures subsea hardware, and VerdErg Renewable Energy that, since 2006, has been developing new renewable energy technology. These two sides support each other with profits from the connectors business being invested in development of its renewable energy venture.
The company is positioned strongly within the industry. It counts major corporations such as BP and Chevron amongst its customers, as well as providing complementary services to other hardware companies such as Cameron and GE VetcoGray. What makes VerdErg stand out in the market and allows it to secure these major contracts is the company's ability to work intimately with its clients. Ron Tucker, corporate development director for VerdErg, explains: "We're providing custom engineering and customer service at a time when a lot of engineering companies are merely trying to provide standardisation. In a lot of respects we're there to provide solutions to very specific problems that our customers have, as opposed to just mass producing our equipment."
One recent example of this is its work with BP in Angola Block 31, a deep-water oil and gas field off the coast of Angola, where connections between riser towers and floating production, storage and offloading (FPSO) units are required. VerdErg has worked closely with BP to custom-engineer a system that provides the reliability of VerdErg's proven connector in a deployment system customised to BP's installation requirements.
VerdErg has a long running partnership with BP. From its inception as Furness Underwater Engineering Ltd (FUEL) in 1979 the company has been operating in the environmentally unpredictable west of Shetlands region of the North Sea. It has provided BP with connection systems that can be installed even in the area's harsh winter season. Since 2004 it has also been working with Chevron on the Agbami Project, a deepwater oil development located offshore Nigeria and is looking to be involved in Chevron's future west of Shetlands project, Rosebank.
Since 1991 VerdErg has supplied BP with all of its connection equipment in the west of Shetlands region and this long-running experience has been advantageous to the company, as Ron points out: "I think the key advantage of our connector equipment and our involvement west of Shetlands is that we've designed equipment that is very reliable and able to be installed in very short weather windows. That's of vital value to the developers in that region."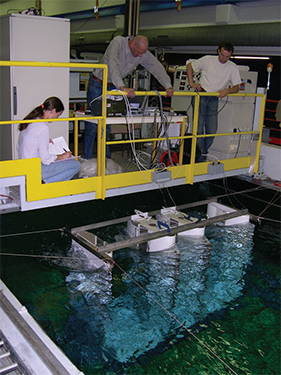 After a management buy-out in 2005 FUEL was renamed VerdErg, meaning 'green energy'. Ron explains that this new name reflects the company's new aims: "It wraps up our new ethos, which is to continue providing effective and safe systems for the oil and gas business, but also to recognise the need for sustainability in the new energy industries."
A big step towards this goal was the creation of VerdErg Renewable Energy, which has developed the Spectral Marine Energy Convertor (SMEC). This low impact electricity generation system has been in development since 2006 but will see its first field deployment this year. A 300 to 500 kilowatt device will be installed and become a turning point for the company's prospects as Ron illustrates: "It opens the door to other developers having confidence in either copying the same size device and multiplying it many times to get the capacity they require or in fact look at scaling up the device. Our renewable energy technology lends itself quite well to scaling and mass-production of the unit." The potential of this device was measured during a test installation in the Severn Estuary. Compared to a conventional tidal barrage, SMEC was able to produce 80 per cent of the electrical power at around only one half of the cost per kilowatt hour.
Ron feels VerdErg's expansion into the renewable energy industry will be of great benefit to the company: "We're starting to see some consolidation in the tidal energy and river energy devices thanks to some of the Government's Carbon Trust programmes and we feel that we're well positioned for that. We see renewable energy as a very high growth market for us."
He adds: "Our objective within the next two to five years is certainly to have our renewable energy business as the leading tidal electricity device here in the UK, and to be fully selfsufficient and profit making. We would also expect to have installed ten megawatts of electric power, which is quite an important milestone."
This confident outlook on the future belongs equally to VerdErg's connectors business, which is expected to expand by 300 per cent in the near future. New partnerships and regional developments are the source of this growth. The company has just undertaken an order for ConocoPhillips' Jasmine Project for which it will be supplying subsea insulation housings that utilise brand new aergogel-based technology. It also is in negotiations to move operations into Brazil, the world's largest subsea market. Ron concludes with secure views on VerdErg's prospects: "In subsea and in renewables we're positioned in high growth markets now. For both companies we expect good things in the future."
VerdErg Ltd.
Services: Subsea connectors and renewable energy technology