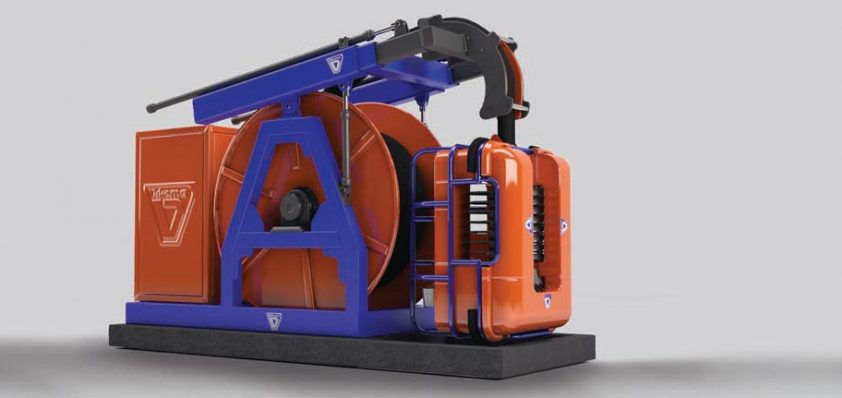 In control
Founded in 1967 by British Petroleum following the Torrey Canyon Oil Spill disaster off the south-west coast of England, Vikoma International Limited has become a world leader in the design and manufacture of oil and chemical pollution control systems.
Today operating as part of the Aberdeen-headquartered Energy Environmental Group, Vikoma has accumulated almost 50 years of experience in the research and development of high quality, reliable products and boasts a leading position in the market due to its unrivalled understanding of oil containment and recovery. Complementing this is its highly skilled and knowledgeable engineering design team, alongside an in-house manufacturing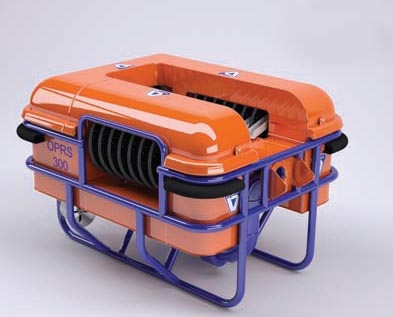 capability and extensive sales network that is spread across the globe.
Headquartered in the UK, Vikoma designs and manufactures its portfolio of products in England to ensure superior services in all areas of operation. However, to further prove its commitment to quality, the company was the first of its kind to hold the BS ISO 9001:2008 certification for the sales, design, development, manufacture, installation and commission of oil spill response equipment. Being among a select few manufacturers in the world to retain this certification, the company can assure customers such as major oil firms, governments, ports and harbours, as well as major spill response organisations that they are receiving consistent high quality products and related services.
Products manufactured by the innovative firm includes a range of oil spill containment booms in high quality neoprene or polyurethane materials, high efficiency oil skimmers for both marine and industrial applications, a range of workboat vessels and a full complement of auxiliary equipment; this includes storage tanks, hydraulic powerpacks, pumps and even training and commissioning services.
Viewed as a key part of Vikoma's business offering, commissioning of the company's supplied equipment includes services such as equipment inspection, installation, pre-start checks, safety features and equipment training. Commissioning not only ensures the equipment is ready to deploy as soon as the customer needs it, it also means clients are trained in operational aspects of systems, which reduces the possibility of delays in the event of oil spillage.
Previously featured in European Oil & Gas Magazine in October 2012, Vikoma has remained focused on the continued improvement and development of its product portfolio in line with the demands of the market. The most recent example of this is the company's launch of an innovative offshore oil recovery solution at Spillcon 2013 in Cairns, Australia. With an optimised design that enables the recovery of a complete range of oil viscosities, the patented Vikoma multi bank oleophilic 'Tufted' discs recover light, medium and heavy oils, while the forward disc bank retains a brushed conveyor belt that is capable of recovering heavy oils and grease. All operational functions are controlled from a single handheld remote control unit, which allows optimum positioning for the operator.
Created from a truly collaborative effort, the OPRS 300 is the largest capacity recovery system that Vikoma has ever produced. Anticipated to become a leading product in its portfolio, its design ensures optimum manoeuvrability and positioning as well as recovery rates of up to 300 m3 per hours and 95 per cent oil pickup efficiency.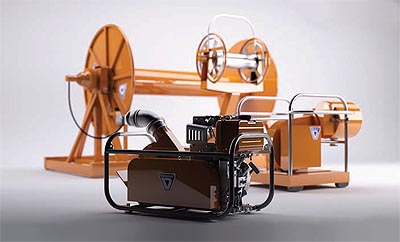 This commitment to quality and innovation led to the company's second major contract with KBR (Kellogg, Brown and Root); worth more than £2.5 million, the contract involves supporting the Ministry of Defence's (MoD) deployable fuels infrastructure, which will include aircraft and ground vehicle refuelling operations. Providing rugged and portable powerpacks for the Joint Operational Fuel System (JOFS) project, which covers the army, air force and navy, the contract will also include the supply of fuel tanker rollover kits.
Specifically adapted from Vikoma standard design under an earlier contract with KBR, the powerpacks deliver hydraulic drive to operate refuelling pumps, which enable fuel transfer, storage and issue in harsh environments and the most extreme weather conditions. The repeat order for the increased number of systems comes after the successful use of the previous power packs supplied, which have been utilised in locations such as Afghanistan and the Falkland Islands. Not only offering the company an opportunity to demonstrate it's engineering and manufacturing prowess, the repeat contract also proves Vikoma's commitment to quality following the rigorous testing of its systems to gain stringent MoD approval.
Supplying to over 140 countries, the company has witnessed an increase in demand for its products in booming oil and gas locations such as Russia, the Far East, Asia and Libya. In line with these developments, Vikoma announced the formal establishment of a new Wholly Foreign Owned Enterprise (WFOE) in China; trading under the name Vikoma Oil Pollution and Environmental Equipment Trading (Shanghai) Co., Ltd., the new entity will demonstrate the company's continued commitment to both its existing and growing client based within China's oil pollution market. The new commercial office will be run by country manager Richard Kang, a fluent Mandarin speaker who will use his understanding of the complex market and business culture within the region to drive Vikoma's growth strategy forward.
Having recently exhibited its exceptional quality oil containment booms, powerpacks and pumps and oil recovery skimmers at the International Oil Spill Conference in the US, the company is certain to continue expanding its formidable presence in developing oil and gas markets in the future.
Vikoma
Products: Oil and chemical pollution control systems