Geared for success
In 1893 Phillip Jensens Motorfabrik began to manufacture gas and paraffin oil engines. Villiam Petersen acquired the factory in 1919 and expanded the business to include the renovation of car engines and the production of transmission parts.
Today the company specialises in the manufacture of gears and transmission parts and also works closely with customers on individual projects. It operates a production suite that covers 5500m2 and employs 45 highly qualified and experienced people. With top of the range machinery and the necessary expertise to manufacture top quality products, Villiam Petersen operates an organised business that is well equipped for future growth.


The company's services consist of the complete production of gears including materials, hardening and grinding. The product portfolio includes an extensive selection of gears and related components, including cylindrical and spiral gears, all types of notched belt wheels, all types of racks, spiral cut conic gears, internal toothing and all varieties of sprockets.
Henrik Petersen, CEO and president of Villiam Petersen, believes it is this wide range of products that sets his company apart from its competitors and forms one of its key strengths: "Our broad product range includes gears of up to 3.5 metres in diameter as well as small gears, bevel gears and racks. We also offer single items to our customers; we do not limit the business to bulk operations." In addition to the production of gears, the company also performs repair work and offers advice to its customers on the replacement of machine parts as well as working closely with customers during the preliminary stages of a project. Villiam Petersen collaborates with the customer's designer to make important decisions relating to issues such as the choice of materials, processing methods or hardening.
Villiam Petersen prides itself in maintaining a motivated and focused staff. The organisation knows that its employees are at the core of its business and quality craftsmanship is key to upholding the company's strong reputation. In light of this the company has a strong staff policy, which ensures that its personnel are both highly qualified and dedicated to solving the complex assignments the company often faces. It welcomes projects that challenge its professional qualifications and is dedicated to finding the solutions to them. In this way Villiam Petersen maintains its position as an attractive supplier and partner to customers in a variety of industries.
One of its visions is to be recognised for outstanding quality, expertise, credibility and precision. The organisation knows that it can only achieve these aims by working closely with its customers. Henrik comments on the importance of this kind of working relationship: "Our customers are mainly builders and work in the offshore industry. They often call us in to talk about particular problems they may be having with the gears and to discuss the best solution. This kind of close working relationship with our clients is vital to our business as it ensures that we can achieve the desired result in our projects every time, which is what we want to be recognised for."
At the same time, the company is constantly looking at ways to increase efficiency to better serve its customers. In view of this the product portfolio has recently been extended and efficiency increased by the purchase of a CNC controlled rack cutter, which is equipped with the latest technology in the field; the new machine is able to tooth up to 3100mm lengthwise. A heavy duty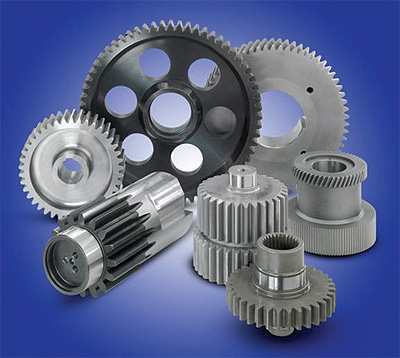 CNC-lathe and a DEA Global Advantage 900 x 1500 x 800 mm CMM have also been recently purchased. This recent investment in machinery has increased productivity at the factory. Henrik explains why this is so important: "The new machines have helped in terms of production, as they enable us to obtain the designer technology we always aim to provide. In Denmark we have to deal with a shortage of skilled workers, which is a huge challenge for us. It means that we always have to look for ways to produce more with fewer people, so these machines provide a solution to that dilemma." The lack of skilled workers in the industry is the main challenge facing the business. Henrik describes how they work around the problem besides investing in faster machinery: "The shortage of skilled workers is a challenge for us but as we work from single lines and small series orders we are not challenged by the bulk manufacturers operating in countries such as China."
In addition to efficiency, the Danish company is constantly looking at ways to improve quality control. Years of experience combined with a certified quality control system make Villiam Petersen a quality focused and credible supplier. The clearly defined quality objective states the importance of meeting customers' demands for quality and delivery at all stages of production through adequate maintenance of equipment. It also states that through its staff policy it will secure and maintain a qualified workforce with the necessary level of training, education and motivation to offer top quality products and services at all times.
In terms of the current and future conditions of the industry, Henrik is confident that Villiam Petersen is equipped to move forwards: "At the moment and over the past two years, the market has been very strong and now we are closely following its development to see what happens. We try to invest in our own growth and facilities so that we can remain competitive in the industry."
Looking ahead, Henrik intends to expand the business dramatically in the future. He explains: "We are going to grow by investing in machinery that will be even more productive. We have spent about a million euros in the last year on equipment, which has helped us to cut down on our production times and improve quality." He concludes: "My long-term goals for the company are for us to excel at what we are currently good at, to be even more competitive and to maintain a steady rate of growth and development in the future."
Villiam Petersen
Industry Gears and transmission parts