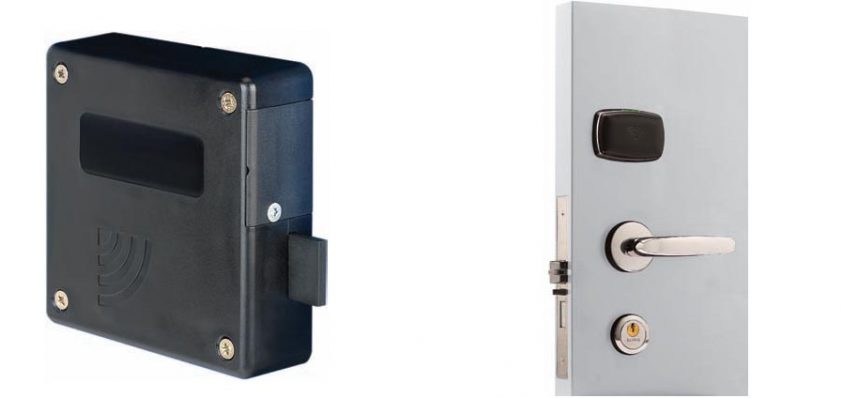 Under Lock and Key
For over 150 years VingCard Marine has provided vital locks and access control systems that have ensured the safety of crew and valuable equipment in a variety of marine sectors.
The company operates underneath the umbrella of the ASSA ABLOY Group, which grants VingCard the support of the global leader in secure locking solutions. VingCard Elsafe revolutionised the hospitality sector with the invention of the world's first recodable card lock during 1979, and over the following 30 years this subsequently led to nearly all new-build vessels implementing electronic locking systems. "Any company that operates and manages floating objects in the offshore industry and has passengers embarking and disembarking is considered as a potential partner," explains sales director Offir Karni. "VingCard co-operates with the industry to create an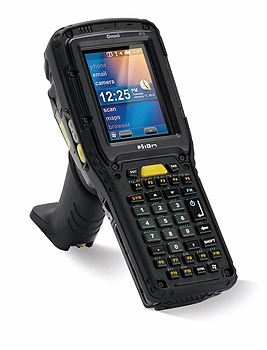 integrated 'zone card ISPS solution' that allows individuals to access cabins and offices, while registering if they are aboard the vessel or ashore during operation and during emegencies (muster stations). Furthermore, ASSA ABLOY allows us to access a large organisation and gives us the flexibility to offer complete solutions to satisfy our customers' need.
Since the company was last featured in the European Oil and Gas Magazine during April 2013, VingCard has further developed its presence in a variety of very important segments. As per today we have installed our solution onboard nearly 1000 vessels and rigs worldwide. This been done through strengthening our collaboration with other entities operating underneath the brand of the ASSA ABLOY parent company to mutually enhance the complete solution to specific segments' requirements. Today VingCard Marine is well placed to meet the needs of operators undertaking projects within the offshore environment throughout the world, and is extending its collaboration with the wider ASSA ABLOY Group to offer targeted market solutions.
"One exciting company within the ASSA ABLY Group that we are co-operating with is Traka, based in the UK," says Offir. "Traka is developing a key management system outside of the marine sector and VingCard Marine has exclusive access to deliver the system to vessels and floating installations."
Intelligent key management systems allow clients to manage effectively who has access to its keys, who has access to them, and to track and log the location of the keys at all times. The problem with conventional keys is that they are very hard to manage and track. Often the best protection on offer is to store keys behind a manned security desk from which they are
issued. Together, Traka and VingCard Marine are able to offer a simple solution to the problem of effective key management.
When it comes to operation within the harsh offshore environment, the added safety of personnel and equipment is paramount. "We sell door locks in many areas. However, in some specific segments when locks may not be required, we provide customers with solutions that are designed to provide security to our clients even without locked doors," Offir elaborates: "We have a card system for cupboard locks so that clients have a safe place to secure their goods and personal possessions that is based on RFID (radio-frequency identification) technology." This solution has been installed successfully onboard a number of production platforms. Another integrated solution is VingCard Marine's RFID safes, which can provide protection for the crew's belongings.
The development of electronic locking and control systems within the marine environment was in response to feedback from operators. Through the use of electronic alternatives that incorporate technologies including RFID, it is possible to provide locking solutions that are trackable, secure and more economical to replace if lost. Additionally, VingCard Marine supplies overriding emergency cylinders and traditional master key systems. The expertise that VingCard Marine is able to supply has attracted a number of customers from throughout the marine and offshore industries. To name a few, VingCard Marine has supplied (in 2013) control and access solutions for semi-submersible rigs for Axis Offshore and PaxOcean, floating LNG facilities for Shell, Pieter Schulte (platform installation/decommissioning and pipe laying vessel) and 4 x CSS (MacOffshore) vessels, one of which (CSS Olympia) was named vessel of the year during 2013.
Over the coming years VingCard Marine will continue to develop market-leading access and control technology and seek to increase its market in new regions. This year, the company will be exhibiting again, as a regular attendee, at Cruise Shipping Miami and will be keen to highlight the strengths provided by its association with Traka and the wider ASSA ABLOY Group. Additionally, it will highlight the ever-changing demands of its client base as control and access technology increasingly incorporates online elements, demonstrating that as the market evolves so does VingCard Marine.
VingCard Marine
Services: Marine locks and access control systems