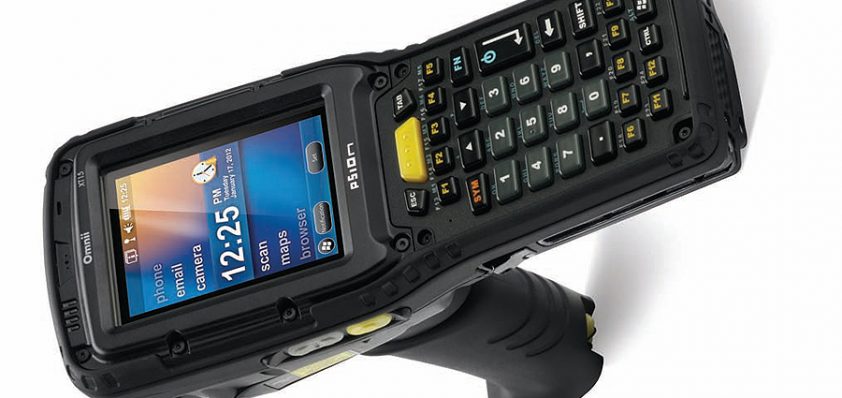 Sophisticated security
VingCard Marine is the world's leading supplier of marine locks and access control systems.
Belonging to the ASSA ABLOY Group, the company benefits from access to the resources of the world's leading lock group. The product range of the business includes stainless steel lock cases and accessories, master key systems, electronic card locks and gangway and muster control systems.
In January 2014 VingCard Marine announced that in a contract with Petroleum Geo-Services (PGS), it had supplied the world's most advanced seismic vessel, the Ramform Titan with its signature RFID lock sets, Gangway Control system and TrioVing locking system. The Titan class is a unique project, with a focus on safety, productivity and efficiency within 3D seismic acquisition. The relationship between VingCard Marine and PGS extends back almost ten years. The first installation on a vessel was in 2006, before being launched in 2007. Since that time, the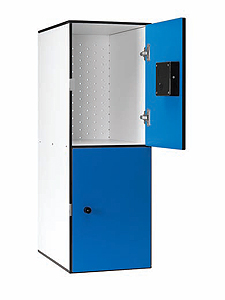 business has been working closely with PGS to ensure it reaches its focus.
"The Titan class vessel, which has been built in Japan, is installed with the signature RFID locking system, equipped with technology suitable for the flexible platform of future applications," begins Offir Karni, sales director. Also installed is VingCard Marine's Gangway Control system, which is a secure and flexible method of storing crew, passenger and visitor data and providing real-time status reports of who is on board and ashore, as required by the ISPS regulations for passenger and merchant vessels. This control system is integrated to the locking system and to other important software such as DNV navigator. "The last system we installed under the contract, is the TrioVing Master Key System, which although is less glorified is still of great importance. By delivering the complete key plan, we can eliminate situations where the operator has a variety of locking systems from different suppliers. Through focusing on a one card, one key option, we can achieve our goal of providing a simple solution to our customers and partners," he continues.
The company provides a complete RFID solution to each segment based on specific need. The main idea of using RFID is to achieve more security and efficiency, which ultimately has a direct impact on operational costs. "Today, we are able to provide a one card solution for many operational needs, such as embarking and disembarking the vessel, access to cabin and offices, secure in room cabinet lockers and safes, and intelligent energy saving units, and full control over the important metal keys, all by using one RFID card," highlights Offir. Throughout the past two years VingCard Marine has been able to actively increase its position across a variety of segments, including accommodation barges, floatel supply vessels, semi-submersible accommodation vessels, wind installation vessels, LNG's, commercial vessels amongst others.
In August 2013 it was announced that the business had formed a new strategic alliance with another the groups' companies, Traka. Following the successful implementation of Traka key management across a leading cruise fleet, both VingCard and Traka have displayed commitment and excitement about the great opportunities presented in the offshore and cruise marketplace.
Commenting on the partnership Offir says: "This association can be considered as a great success. We are introducing the Traka intelligent key cabinet and the market perceives it positively. In fact, our collaboration with Traka complies with our customers' requirements to increase security and reduce cost efficiency. This is a perfect addition to our unique portfolio."
Reviewing the past 12 months in the industry, Offir continues: "With regards to the offshore segment, we have seen demand for our solutions increase on a global scale. Scandinavia has always been a strong geographical area, but we have recently witnessed further increases in sales across other parts of Europe such as the UK, Holland, Germany, Turkey, Romania and Croatia. Furthermore, we have received relatively large attention from the Middle East, and in addition we have increased our position in the US and South American market. Last but not least, the Asian market has become one of the most interesting markets for us, and as a result we have opened our own operation, based in Singapore."
With such a huge potential surrounding these future markets, the business continues to keep an open mind to progression based on demand, but recognises the importance behind focus and consolidation of its position within the existing market. Looking ahead, Offir provides an insightful conclusion as to how he sees the future months ahead: "As a sales professional, I see opportunities that far outweigh any challenges. The market is dynamic and when operating globally you have to evolve in accordance to market specific needs. Through serving the market in a unique niche, we do our utmost to understand where the market is heading, and ensure that we listen to our partners in the industry, optimising the opportunities. Challenges usually occur when you are not planning or do not understand the market, and this is something that we try to avoid by planning our steps thoroughly."
VingCard Marine
Services: Supplier of marine locks and central access systems