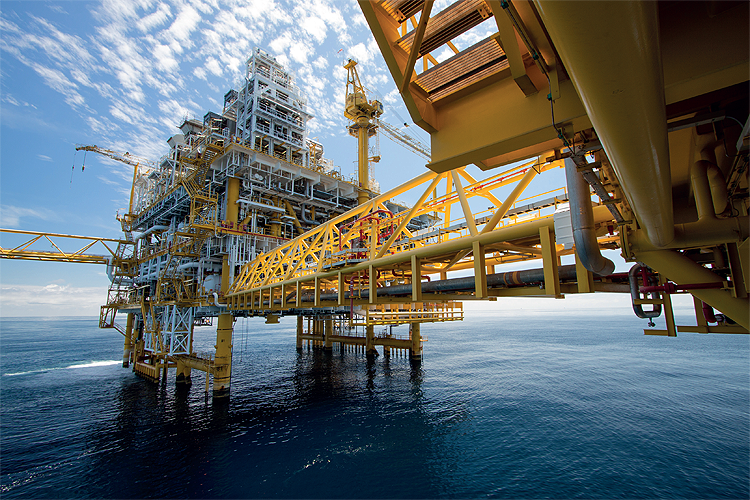 In the Twentieth Century, oil and gas utterly transformed how society works and what the world looks like. The extraordinary growth in the amount of power available for usage that came with the energy industry perhaps lies at the heart of almost everything else that happened for nearly a century – and that expansion was driven by business innovation. Companies, both private and state-owned, established massive infrastructure with new technology to bring the full potential of petroleum to bear.
At the same time, however, none of this would have been possible without cooperation and interoperability. The network effects of this global system can only come into play thanks to standards around everything from barrels to octane ratings to shipping and transport methods. While businesses have certainly vied to find competitive advantages through advances in activities like exploration, drilling, and refining, much of their value relies on this being an interconnected system, ensuring that what happens at one stage is compatible with what is needed at the next.
The advance of decarbonization
This is a history which might now be repeating, to a certain extent, as the energy industry plots its way towards a carbon-free future. Already, we can see that spirit of competitive innovation coming into force.
The acceleration in efforts to build a sustainable future for the industry has been one of the most significant trends in recent years, and shows no sign of letting up. While it was on the sector's radar a decade ago, today we are seeing businesses making ever firmer commitments to ever more ambitious targets. Now, many major organizations in the energy industry have communicated clear dates by which they want to achieve zero carbon, often around the 2050 mark.
These messages have been joined by significant investment into New Energy, from acquiring electric vehicle charging infrastructure providers, to establishing large-scale solar and wind farms, to investing in the research and development needed to deliver truly universal zero-carbon power
It has also, more quietly but no less importantly, spurred a renewed focus on efficiency and impact reduction within existing oil and gas systems. We know that, no matter how ambitious our plans for New Energy become, oil and gas will be a vital component of the way we produce power for some time to come. Digitalizing operations in ways that help businesses to identify and reduce waste, introducing technologies like carbon capture and storage to ameliorate emissions, and improving logistics to lower the carbon overhead of transport all move us towards the goal of decarbonization without disrupting essential sources of power.
In short, when it comes to emissions reduction, we can't afford to stake everything on New Energy and continue business as usual elsewhere. To meet this challenge, every part of the industry needs to be active in exploring every possible avenue. And, just as with the energy industry's development into the form we know it in today, there's a lot of value to be unlocked through cooperation and interoperability.
Unlocking the power of data
With various stakeholders in the sector investing billions of dollars into developing and rolling out new ways of reducing their environmental impact, it would be a wasted opportunity not to learn from one another and share insight on what works.
There are both roadblocks and green lights on the route towards this kind of cooperation. On the one hand, the energy industry evolved over the course of decades, and we don't have the luxury of that timespan available to us. On the other hand, however, the innovation now happening is happening in a digital context – and that gives us the power to collect data, standardize it, and share it more easily than ever.
This opportunity is at the heart of The Open Group OSDU™ Forum, which was established in 2018 to develop an open source, standards-based, and technology-agnostic data platform for the energy industry. From a starting point of ten oil and gas companies, the Forum now has over 200 member organizations who have worked together to bring together all relevant data – including oil, gas, wind, solar, hydrogen, and geothermal based sites – into a single platform. This data is accessible via a single set of APIs and, in turn, to all applications supporting these APIs.
With this data in their OSDU Data Platform, energy companies have the ability to exploit AI across all elements of their business workflows. In doing so, they can understand and manage their operations more efficiently and accurately than ever before. Having this single set of APIs across a broad spectrum of energy sources also enables application and service providers to develop their applications for a much broader user base, allowing for more choice and increased innovation within the industry.
Energy businesses recognize that the work of decarbonization is vital and urgent. Through data, we will be able to mount a response that meets the size of the challenge.
SHELL
Johan Krebbers is VP IT Innovation and GM Emerging Digital Technologies, Shell. Royal Dutch Shell plc is incorporated in England and Wales, has its headquarters in The Hague and is listed on the London, Amsterdam, and New York stock exchanges. Shell companies have operations in more than 70 countries and territories with businesses including oil and gas exploration and production; production and marketing of liquefied natural gas and gas to liquids; manufacturing, marketing and shipping of oil products and chemicals and renewable energy projects.
For further information please visit: www.shell.com