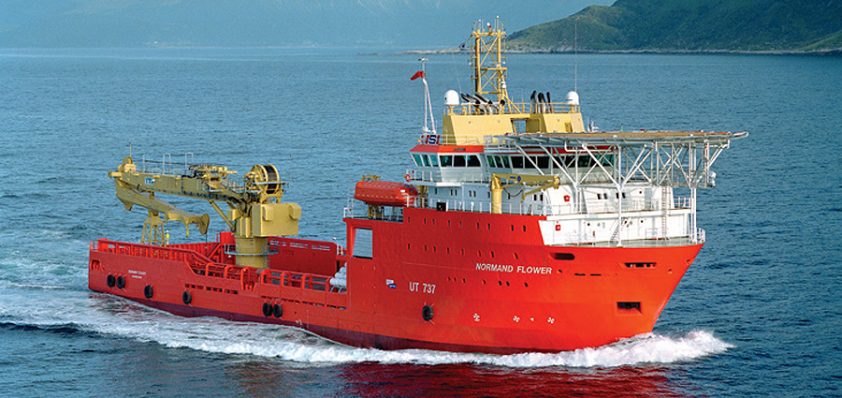 In the zone
With roots that date back to 1868, Volvo Penta was first established in Sweden as a cast-iron hardware manufacturer, and has since developed into a leading global supplier of engines and power systems for the commercial marine industry.
Operating as part of the Volvo group, the company is using its wealth of experience to expand activities into the oil and gas industry.


Linda Ahl, key accounts business developer at Volvo Penta, explains how the company is ideally poised to advance into this market: "We have a very successful history in providing engines for the shipyard industry – for instance for supply vessels, which are a vital element in the oil and gas industry. Our global network is excellent and with over 5000 dealers across 144 countries, we can provide the type of high level support that is essential when meeting the demands of customers in such an industry."
In order to penetrate the oil and gas market, Volvo Penta has, for the past few years been focusing on the development of diesel engines for Zone 2. Through collaborating with Pyroban, a company that is world leading in providing safety and environmental solutions in hazardous areas to the international market, Volvo Penta has converted several engines that are suitable for oil and gas applications such as nitrogen pumps, fire pumps, air compressors and coiled tubing units. Two of these engine models, the D7 and D12, have gained ATEX certification, and both meet new EU emission standards.
The D7 is particularly well suited for oil and gas operations as it remains a 'mechanical engine' with a variety of power take-off options and excellent torque characteristics. The D7 provides an economical and easily maintainable solution for companies looking for a quiet running and sturdy engine.
The D12 is specifically designed for installations in heavy-duty commercial applications including gensets, and therefore features the latest in advanced diesel technology, compact size and trouble free service operations. Volvo Penta is also looking to obtain ATEX certification for its D5 and D16 engines, which would expand the range between 89kW to 479kW.
Being at the forefront of engine technology, and with a commitment to the environment, Volvo Penta has led the way in developing diesel performance to meet future emissions standards, and improving fuel economy.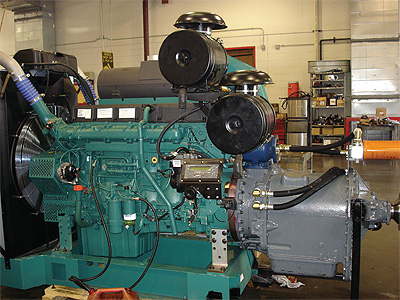 Linda explains how Volvo Penta operates with the desires of oil and gas customers in mind: "It is important that we meet current legislations by offering electrically governed engines that are highly modernised and technologically advanced. However, we can still offer traditional alternatives, and we therefore also provide mechanical engines that can be easily customised and maintained by the client, if they so desire."
Despite being a relative newcomer to the oil and gas market, Linda believes the company will be in a position to compete with existing major players within the next two years: "Whilst our current market share is low, our vision is to become the number one engine supplier in the oil and gas industry in Europe for these systems. This will be achieved through developing a separate oil and gas division within the company, and appointing certain Volvo Penta centres with the task of specifically dealing with the oil and gas industry. We currently have several that are up and running with application and electrical engineers already present, with all the necessary skills and experience available to support a rapidly growing customer base."
Key to fulfilling these ambitions is the fact that Volvo Penta has the financial security and backing of the globally renowned Volvo group. She continues: "I believe having the Volvo brand behind us is highly advantageous, as it stands for reliability, honesty and quality of product. All we need to do is put in the effort and work the market, so that we can take the brand even further into the oil and gas industry with a focus not only on our ATEX certified engines for Zone 2 but the other products and services available from Volvo Penta that would benefit the customers."
Volvo Penta's strategy for the future can be summarised very simply, according to Linda, who concludes: "Our main target is to secure what we call 'operational excellence.' This means constantly pursuing measures that will improve customer satisfaction, and this includes aftercare as well. As long as we maintain the policy that the customer is always the number one priority, and continually support their needs and desires, then the ambitious goals that we have set for ourselves are by no means unrealistic."
Volvo Penta
Services: Marine diesel engines