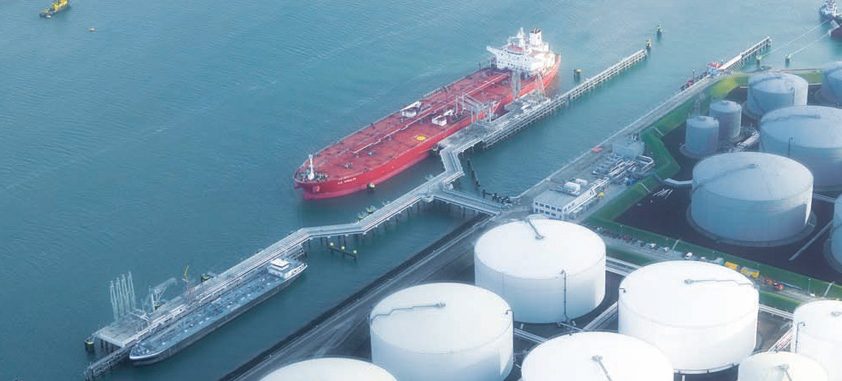 Locating opportunities
Founded in 2006, international oil terminal operator VTTI has its roots in the Vitol Group, one of the worlds largest independent energy traders.
With a number of storage assets owned by Vitol at that time gaining momentum, the requirement was for the formation of a dedicated company focused purely on owning, operating, and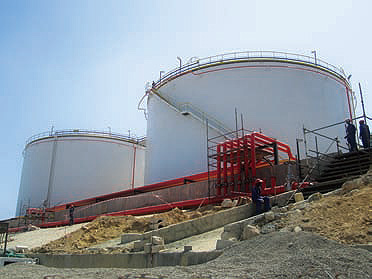 managing these assets, and as a result VTTI was born. Since then the company has continued to grow rapidly, both through greenfield developments and acquisitions, to a combined capacity of six million cubic metres in 2010. By the end of 2012, this is expected to have increased to over 8.5 million cubic metres through VTTI's proactive programme of expansion and construction.
In order to enable the company to continue to fulfil its potential, in 2010 VTTI gained a new shareholder in MISC, a major Malaysian shipping company, which today holds a 50 per cent stake in the business alongside Vitol. "This has helped to underline the independence of our operation in the market place, as whilst in the beginning we were mainly focused on supporting Vitol's operations, we are now very clearly also focusing our efforts on providing services to non-Vitol customers. We have a number of locations where these customers are already part of our client base, and going forward with our plans to grow, non-Vitol business will become a larger proportion of the VTTI portfolio," explains Aernout Boot, commercial director of VTTI.
Whilst VTTI's terminals offer a number of services such as consolidation of cargo, breaking of bulk, blending oil up to specification, and ship-to-ship transfers, these are all focused around its core storage tank provision. As such, the company has carefully built up a network of terminals in prime locations across the world, from Europe to Asia, in order to help its customers optimise their business. Within this portfolio VTTI is active in four key types of terminal – hub, import, export and industrial – each of which have their own different drivers in terms of location.
"As suggested by the name, a hub terminal sits at the middle of various shipping lanes where it is not necessarily the end location for the oil, but more likely an interchange point. We have a number of hub terminals such as Fujairah in the United Arab Emirates (UAE), ETT in Rotterdam and ATPC in Antwerp where oil is delivered, blended or consolidated, and then shipped to its destination market, which can be anywhere in the world. There are a number of hubs for oil in the world, and our ambition is to be present in them all," highlights Aernout.
He continues: "Import terminals are located in areas where a market exists for oil, such as the Navgas LPG terminal in Nigeria, and our new oil products facility in Mombasa, Kenya. Some terminals also have a distribution function, which sets them apart somewhat from standard import sites. One example of this is our Canaveral terminal in the US, which is used as a distribution point to serve the Florida market due to its geographical spread. Export terminals are based upon a similar concept to import sites, but are positioned where there is a steady flow of oil being produced. As a company we are always studying flows of oil – where the oil is going, where it's come from and where it is supposed to be – and if we see a structural flow with these sorts of
characteristics then this may become an interesting location for us.
"The final area of activity is industrial terminals, which are inherently linked to an industrial process that is taking place on site, which in our case would be a refinery." Such an approach can be seen in VTTI's current programme of construction projects. The next few months alone will see the culmination of several years of work with the commissioning of the company's Mombasa site, followed by a 460,000 cubic metres expansion in Europoort called ETT 3, and a new 840,000 cubic metres terminal in Malaysia. Ongoing expansion and upgrade works at VTTI's Antwerp terminal should also reach completion by the end of 2012.
At the other end of the spectrum, new projects are at the early development stage, including a new terminal in Cyprus which is scheduled for completion in 2014. "This is a hybrid development where the terminal will act as a hub, as well as an import location to serve the local market," describes Aernout. "This is strategically placed at a point where we can bring together a number of different oil flows from surrounding areas such as the Black Sea and the Mediterranean to be transferred onto other international markets. We are also working on a similar project in Algeciras in Spain, which will serve both the regional and wider markets."
Perhaps the most exciting new project is VTTI's stake in the new Tank Terminal Europoort West (TEW) development in Rotterdam, where it will be working with the major partner, the Summa Group, to construct a three million cubic metre storage facility. Longer term VTTI has also been exploring the concept of a major new pipeline development linking the ports of Rotterdam and Antwerp. Whilst work has been ongoing since 2008 in terms of analysis, engineering and permit applications, at present the project remains under consideration in anticipation of more favourable market conditions.
Given the unique position of having two major industry players as shareholders, VTTI has a deep-rooted understanding of the needs of commercial oil terminal customers, and so continues to adjust its portfolio to meet these. Looking ahead Aernout is determined to ensure that the business will remain in step with the market, as opposed to pre-empting it, to ensure continued growth: "The amount of oil being shipped and consumed worldwide, despite various economic difficulties, is still growing, and therefore there's still strong demand for logistic enablers of those flows, such as terminals. The key issue is to make sure that we don't invest in overcapacity because there is not an infinite requirement for storage terminals and we don't want to rush ahead of the market in that respect.
"But clearly we want to continue with the growth that we have delivered over the last five years, and being able to move fast and take decisions quickly has enabled us to grab opportunities. We have a very strong presence in the Amsterdam-Rotterdam-Antwerp (ARA) region, which is still the largest oil hub by volume in the world, but at this stage we are very keen to put our focus in less mature but fast growing markets, such as Africa and Latin America, where we can support our new customers as well as our shareholders" he concludes.
VTTI
Services: Storage and terminals