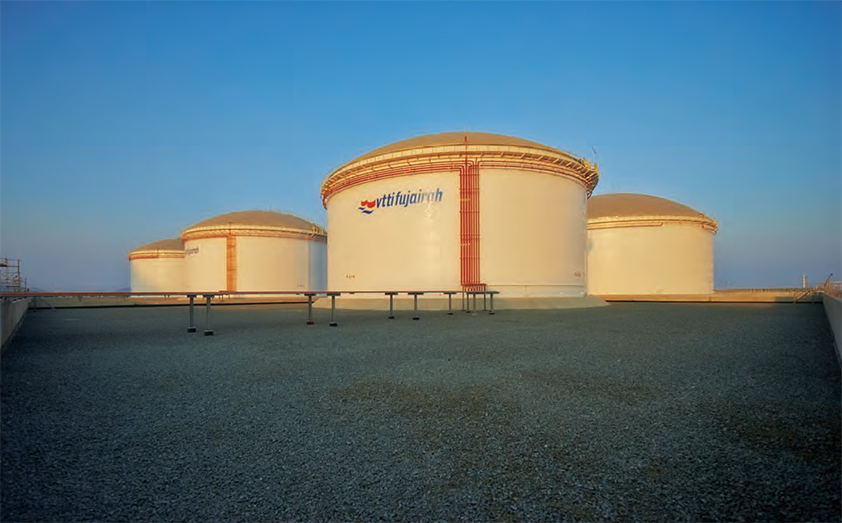 VTTI Fujairah Terminals Ltd
Well operated
Sitting on the Indian Ocean, and close to the Straits of Hormuz, VTTI Fujairah Terminals Ltd is perfectly placed to serve the major bunker market from what is the entry and exit point of the Gulf.
It serves as part of VTTI's wider network of terminals, which positions the Group at the key shipping lanes and anchorages of the world.
Since its formation, VTTI Fujairah Terminals has continued to grow year-on-year, trebling its storage capacity to 1.2 million cubic metres through significant expansion. The jetty flexibility and deep waters means the company can accommodate any size or type of vessel, and offer facilities for all different types of products. As such VTTI Fujairah Terminals is predominately engaged in the transportation, storage, loading and offloading of oil and petroleum products for all manner of customers.
Reflecting on the last year of business, general manager Siavash Alishahpour says: "The basic set-up of the facility remains the same, but we have further improved our flexibility to give us a better rate of utilisation and serve our customers better. Our customer base has also not changed during this time, with the volume of products moved looking fairly close to what we achieved last year."
Another arm of the business is the Fujairah Refinery Limited (FRL) refinery, which is designed to process a combination of condensate and heavy crude oil at a volume of up to 80,000 barrels per day. VTTI Fujairah Terminals is the only terminal company in the region operating such an asset, which adds further value to its offering.
"We have been very busy on the refining side of the business during the last year or so," notes Siavash. "We've done well in the processing of different types of feedstock and delivering products to the market, and this is set to continue going forward."
VTTI Fujairah Terminal has seen an increase in volumes over the last two years. The refinery also celebrated the processing of its 50 millionth barrel of crude. The last 12 months have seen significant changes in VTTI Fujairah Terminals' marketplace as new players in the terminal market have moved into the Port of Fujairah, the facilities of which the company uses in its operations. "The total capacity of tanks in the area has increased dramatically, which means the market is quite competitive today in terms of the services provided by different operators," explains Siavash.
"Due to the rising number of terminals coming on-stream we have also seen an increase in vessel traffic coming into the Port of Fujairah as a common user platform," notes Didier de Beaumont, commercial manager. "This is additional business within the port itself, as opposed to a shift of existing business from one operator to another, so it's new growth which is very positive."
As common facilities used by all the operators in the area, the news that the Port of Fujairah is investing in an expansion of two new jetties has been positively received. This will enable companies like VTTI Fujairah Terminals to enjoy better facilities and greater flexibility in their operations, as well as reducing congestion surrounding the jetties.
Another significant development is the local government's reclamation project, which sees Fujairah securing new land from the ocean. As part of this work, VTTI Fujairah Terminals had been awarded a substantial plot of land in a prime location. "We have not yet taken any final decisions on expansion plans," highlights Didier but the company is considering potential expansion projects
"I believe you will continue to see even more terminals coming to Fujairah, both newcomers and expansion of existing sites," continues Siavash. "But from VTTI Fujairah Terminals' perspective we are putting a lot of resources into developing different potential businesses as we have this prime land available to us. We hope to bring some of these to fruition in the near future to further develop the business.
"As to our operations, we have medium-term contracts ongoing and so we expect to continue with these into the next year. This means we expect our activities to be relatively similar to those of 2013. We are also working to ensure that we are flexible enough to respond to any changes in the trading environment or customer businesses. It's about monitoring the market and making sure we align to that," he concludes.
VTTI Fujairah Terminals Ltd
Services: Bunkering, terminal operations and refining