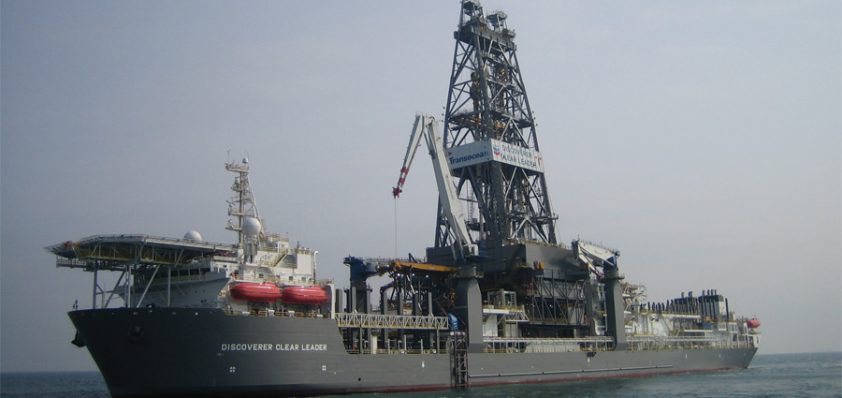 Walter Hunger GmbH & Co. KG Hydraulikzylinderwerk
The complete package
Walter Hunger GmbH & Co. KG Hydraulikzylinderwerk was established in 1945 when its founder, Walter Hunger, returned from the Second World War and took over an old forge.
At just 23, he constructed his first hydraulic tipping truck using a strut he had salvaged from an old airplane wreck. It wasn't long before business started to pick up, with Walter hiring workers to help manufacture hydraulic pumps, valves and telescopic cylinders.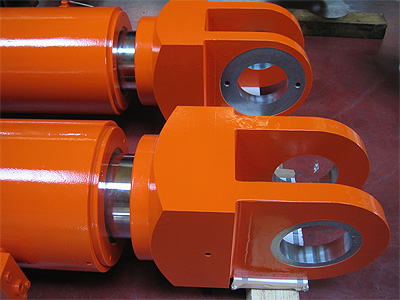 The company was forced to relocate after Germany was divided, as Walter and his family fled to the West to avoid the restrictions imposed upon enterprise in East Germany. He re-established the business in 1958 in the Lohr am Main district, where it still exists today. Walter Hunger has since grown into a group of 13 individual companies around the world.
Current export and project director of the Walter Hunger group, Ingo Ruehlicke, explains the extent of the company's operations today: "We are still active in the field of hydraulics but have since specialised in the engineering and production of either large or special hydraulic cylinders. Our expertise is called upon by companies across a range of industries, such as hydroelectric dam construction, bridge construction, plant engineering, general machinery and our main market, the offshore sector. For this sector Hunger Hydraulik has delivered hundreds of offshore crane cylinders during the last three years, dozens of N- line riser tensioner cylinders with 560 mm piston diameter and 15240 mm stroke, and piling barge cylinders with 1000 mm piston diameter and approximately 12500 mm stroke."
In addition to the main company, Hunger Hydraulik, there are two other major companies within the group – Hunger DFE, which produces seal and bearing elements for hydraulic and pneumatic cylinders; and Hunger Maschinen, which specialises in hydraulic power packs, rotary distributors and spherical bearings. Hunger DFE was established in 1977 when Walter decided to invest in his own seal production facility. This company has since developed to obtain more than 20 worldwide patents, securing contracts with the likes of NASA.
Hunger Maschinen was formed in 1983 from the machine and tool construction departments of Hunger DFE, after a large order was received from a Soviet client for deep-hole drilling pipe processing machines, internal and external honing and special machines for injection moulding. This subsidiary has secured various key contracts for the group, one of which was for the Wuqiangxi dam in Hunnan, China. The project, which took place in 1993, involved the supply of 18 cylinders, nine power packs and a central operating panel for controlling the nine 400-tonne gates that regulate the water level.
Ingo elaborates on how the company's three divisions combine to give it the edge over competition: "One of our main strengths is derived from the fact that, as a group, we can offer a complete package of hydraulic systems. Whereas other companies focus specifically on hydraulics, our diverse nature allows us to handle the projects in their entirety. Having three individual companies to deal with each aspect also allows us to develop products quickly without compromising on quality and reliability. Our competency in hydraulics, combined with our knowledge of the customers' technological requirements means that we are continually forging strong relationships whilst continually developing both our portfolio and internal processes."
With over 50 years' experience in the industry, the Walter Hunger group has established a vast portfolio of pioneering products, according to Ingo: "The sheer size of our products is a technological innovation in itself, as we are able to produce hydraulic cylinders of up to 30 metres in length and over two metres in diameter. Some of the heaviest cylinders we have produced have weighed
upwards of 120 tonnes, and it therefore requires a special approach to make the adequate calculations and designs, as well as conduct the relevant engineering and production processes.
"Another core competency of ours is the ability to produce products with highly resistant surfaces. This is particularly relevant to the offshore sector, where special coatings are necessary to protect the cylinders' piston rods from corrosion and aggressive seawater. We have thus managed to develop our own coating technologies in-house, with the guarantee that they can extend the cylinder lifespan for our customers in the offshore industry by many years."
The main applications for Walter Hunger's products within this sector are crane cylinders, tensioner cylinders for drilling platforms and telescopic cylinders for tugboats, fire fighting equipment and piling barges. Ingo comments: "Within our wide range of products, each is customised to suit the customers' specific needs, from design to manufacture. We often build a cylinder only once according to a new design and for a new application. Such a cylinder is like a prototype but it has to show the same functionality and reliability like one from serial production. You cannot go back and improve it."
The Walter Hunger group continues to remain strong despite the difficult economic situation – which Ingo believes has had its impact upon the company: "We have been fighting hard to keep the business at current levels, and we have certainly felt the impact of the recession – especially with our offshore customers. With that being said, we remain in a good position, largely due to our innovative product offering. In addition, we are still in the midst of fulfilling orders that were made when financial times were healthier, between 2006 and 2008, so production has not been halted at all. This is just a small blip in our long-term operations and, after we have recovered, I predict we will be able to continue filling our order book."
The future looks positive for Walter Hunger, as Ingo concludes: "We are worldwide players, and whilst our headquarters are in Germany, we have an additional production facility in the US, as well as offices in the UK, China and India, where we have a new production line starting at the end of this year. Step-by-step, we will continue to expand across all industry sectors, ensuring that our market position grows even stronger over the next 50 years."
Walter Hunger GmbH & Co. KG Hydraulikzylinderwerk
Products: Hydraulic cylinders and components