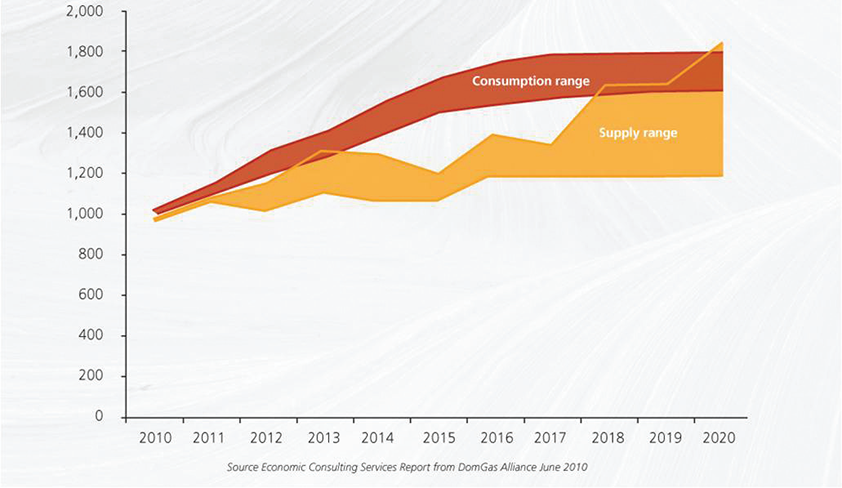 Technical strength
Established with the ambition to invest in and exploit a global portfolio of onshore tight gas assets through the use of innovative drilling and production technologies, Warrego Energy came into operation in 2007 under the expertise of Duncan MacNiven and Dennis Donald.
For its initial investment the UK company turned its attention to the West Erregulla concession in Perth, which was released to competitive tender by the Western Australian Government later that year.
Unfortunately in the wake of Warrego Energy's successful award of the conditional licence for the field in March 2008, came the world's financial crisis. Duncan highlights how despite entering the market under the most challenging conditions, Warrego Energy has achieved notable success in its four-year history: "The reasons behind our achievement of the conditional licence are largely down to the strength of our technical submission. The Western Australian Government recognised that in order to unlock unconventional gas you need to look for new methods of working, and that perhaps bringing a technical solution from outside the country could be a way of stimulating that process.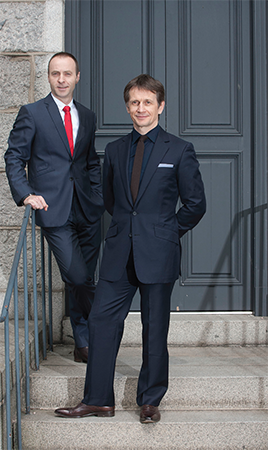 "Whilst we were aware of the difficult financial climate, we remained committed to delivering what we had set out to do, and subsequently undertook the difficult task of wholly funding the business throughout the period of 2008 to 2010. In this time we devoted all available resources into furthering our understanding of the field and the way in which we are going to develop it. By maintaining this level of determination, we have been able to pull together both an excellent team here in Europe and in Western Australia, and a lucrative opportunity, in a remarkably short period of time."
The conditional element of this licence was based upon agreeing terms with the local aboriginal community, a process that typically takes five years, but Warrego Energy was able to complete in just two. Since this time the company has concentrated on developing the value, and accelerating activity in the West Erregulla tight gas field. Discovered in 1990, West Erregulla is the first of several mapped prospects within Warrego Energy's EP 469 block, which covers an area of 224 square kilometres.
In October 2010, Warrego Energy began a body of pre-appraisal technical work in anticipation of drilling an appraisal well, the West Erregulla 2, from the middle of 2012. That work is now currently in its final stages of completion, from the results of which an appropriate financial package will be drawn up and the company will begin the process of securing funding for its appraisal well. As part of its commercial strategy for the site, Warrego Energy has identified a number of innovative technologies designed to unlock its full potential. Many of these are not currently in use in Western Australia, but have been successfully applied elsewhere within the world, including ballistics, micro-seismic technology, and fibre optics.
One aspect of this appraisal programme will be looking at the prospects of commercial shale gas following the publication of the US Energy Information Administration's (EIA) report earlier this year. Within this report the organisation mapped 48 prospective shale gas basins across 32 countries looking for the same geological conditions as found within the US' thriving shale gas industry, which might indicate a reasonable prospect of there being shale gas within those regions. One area identified was the North Perth Basin, within which the Warrego Energy EP 469 block sits squarely indicating that there could be the potential for this unconventional gas resource across the entire area.
As Warrego Energy prepares to investigate this more thoroughly within its appraisal programme, Duncan explains how important this gas asset is to the energy needs of Western Australia: "There has been an industry of producing conventional hydrocarbons in Western Australia for several decades, but the next real wave of activity will be the pipe gas and shale gas that appears to be prospective in the region. This is very important from a local perspective, as Western Australia is facing a substantial shortfall in the supply of domestic gas from around 2014 and therefore there is a real opportunity for the development of these new resources. This is not only for companies like us with a certain amount of experience in developing these type of resources, but also service businesses and technology providers."
In recognition of this, Warrego Energy has launched the Warrego Award 2011, which provides small and medium enterprises (SMEs) with the opportunity to apply their products and processes to help unlock these crucial reserves in an economically and environmentally efficient way. "I believe the industry has an obligation to try to promote and support innovation and entrepreneurial behaviour because at the end of the day in many respects that is what is going to drive the economies. We need to foster the ideas that will solve the problems of today and tomorrow, and the Warrego Award is a key step in achieving that," adds Duncan.
Of course much of Warrego Energy's future plans are focused on securing the financial backing required to drill its appraisal well as scheduled in 2012. Based upon the results of this, the company ultimately foresees a field development that comprises both the tight gas of the West Erregulla field, and what could be up to three trillion cubic feet (tcf) of shale gas depending upon its prevalence in the field. Figures such as these will see the business making a material contribution to the energy needs of Western Australia for some years to come.
Warrego Energy
Services: Exploration, production and development