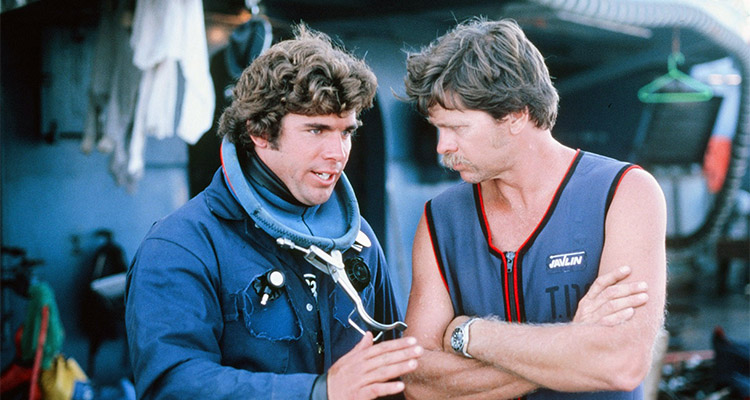 We take a deep dive into Aqueos' impeccable safety record 
In 1975, Ted Roche, CEO and founder of Aqueos, graduated from college and headed straight to the North Sea to begin his career as a commercial diver. At this time, Britain lacked the technology to execute the initial platforms for BP based off Scotland, which meant that US companies were engaged in their implementation. This era in commercial diving was turbulent, and between 1977 and 1979, a number of incidents occurred, resulting in over 30 deaths in the North Sea sector alone. Having survived this period to recount the tale, and with his passion untarnished, Ted took what he had learned, and went on to establish Aqueos in 2000. 
"I founded Aqueos 23 years ago, on the basic foundation that the enterprise was going to be the leader in diving safety," he begins. "I initially bought the West Coast assets of a large multi-national company called Stolt Comex Seaway, and spent the first five years or so focused on that region. We started offshore California before we managed to leverage the master service agreements we have with the super majors like Shell, Exxon Mobil, and BP, and then took those down to the Gulf of Mexico where we opened an office in 2006. 
"We have steadily grown the company year over year and transitioned into offshore renewables around three years ago, all while maintaining our three core beliefs of excellence, professionalism and safety. Diving safety is held in high regard by the super majors who work with a limited, approved contractor base. As an organization that meets those standards, we have been able to benefit from partnerships with these major players. We are an ISO company and are also recognized by the Association of Diving Contractors International and the International Marine Contractors Association, which helps to promote our position in the European sectors too.  
Safety stategy 
"In August 2022, we were acquired by Michels, a very large, family-owned, privately held company," Ted continues. "Then, in September, we carried out a de-merger to form Aqueos Marine. This is to cater to the labor-union controlled northeast region, as opposed to Aqueos Corporation, which is our non-union entity. What really makes us unique is how we operate with a family feel. Lots of our employees have been with us for over 20 years, and we work hard to mitigate any risks that they could potentially face. I am incredibly proud of our safety record; in 23 years, we haven't had any serious incidents or fatalities throughout the hundreds of thousands of man hours and thousands of dives." 
Aqueos offers a combination of surface and saturation diving-based solutions. The organization also offers a number of remotely operated vehicles (ROV) and possesses a fleet of marine and diving support vessels, and commercial diving ships, within its contracting services. Its four key markets are the oil and gas, civil, military, and renewable sectors, but as Ted details, the human factor of the business comprises much of its focus. 
People first 
"In the mid-1970s when Britain needed the oil, someone would pat you on the back and tell you to be safe, but there were no tools to
facilitate it. We now of course have the tools, but the other key element is understanding the mindset of your employees. We have a check-in process in our offices and shops, as well as for everybody working offshore, as you never know if somebody is missing a loved one's birthday or has been arguing with a partner back home via text. Back in my day you had to wait for letters to be delivered by helicopter, whereas now it's a little easier to communicate with folks back home. Regardless, at the beginning of every shift we check how everybody is doing, because with our kind of work, you can't afford to hold onto exterior distractions. Today's industry has a far more diverse range of employees too, it's amazing to see female divers topping the ranks in what was always such a male-dominated sector. 
One-stop shop 
"Unfortunately, we are still being hit by the labor shortage," he explains. "We know it's not unique to us, but the reality is, we need to find more trained entry-level candidates. They typically come from the commercial diving schools, and once with us, we put a lot of effort into our employee retention schemes. Besides the 401K and medical plans that we offer, I believe that there's three key factors that your workforce cares about. First of all, they have to be receiving a salary or rate worth their while, secondly, they need to feel that they make a difference, and thirdly, they have to feel valued. I don't believe anyone wakes up and says, 'I'm really going to mess up today'. People inherently want to do well and succeed." 
As talk turns to the future, Ted concludes: "Our goals for 2023 are primarily focused around our international expansion and we have hired another international development specialist to aid us in doing so. It's our next big viable option for growth. Along with this, within the next five years, you're going to see a lot more offshore wind facilities coming to California, which is also going to mean that there will be lots of decommissioning of the old platforms. In utilizing Michels' service lines, we can bid on the work that's going to be appearing down there, which ties into our other aim to make sure our integration with their facilities continues smoothly. Between their onshore pipeline work and horizontal drilling, and our offshore components, together we can offer clients a one-stop shop."