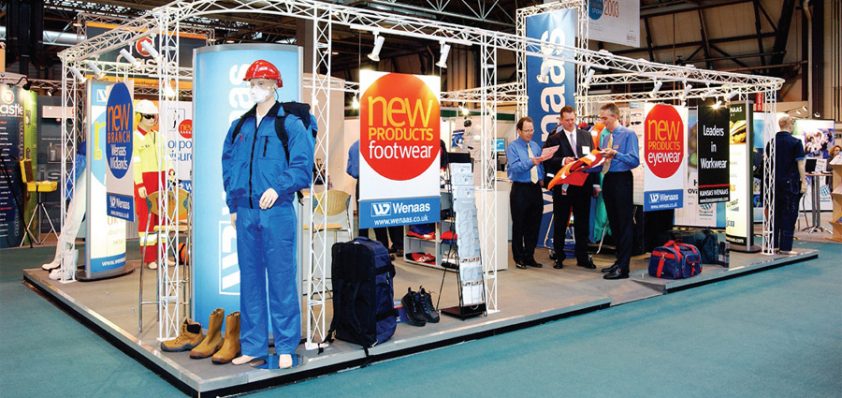 Total solutions package
Wenaas AS is a part of the Kwintet Group, a leading supplier of high-quality professional work wear and personal protective equipment (PPE) for a range of industries.
The company was founded in Mandalen, on the west coast of Norway, during the 1920s, and has grown, through strategic acquisitions and investment, to not only serve customers there, but also in Sweden, Finland, Germany, the Netherlands, Poland, Great Britain, and the US.
Jostein Strand, managing director of Wenaas Norway, details the business in his area of the company: "We are the biggest supplier of protection work wear, safety shoes, helmets and masks in this country. We have 16 different stores and warehouses here and around 300 employees, so there is an excellent level of customer support available.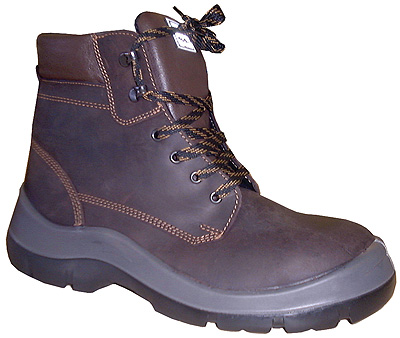 "It is our experience within this industry that makes us a real market leader. We are specialists in providing solutions from top to toe with regard to work wear, and our range of products, after years of development, is very broad. There is a real demand for products that combine comfort, quality and safety, and clients recognise our brand as being the one that really meets these needs. We have worked extremely hard to gain this reputation for excellence, and have always focused on maintaining very positive customer relations."
To ensure its continued success, Wenaas follows a strategy called Outpacing, which, in the long term, offers greater value for customers. This means that the company is relentlessly developing new products, both in-house and with third party suppliers, and offers improved safety features and benefits to clients at a highly competitive price. Wenaas believes that this constant drive to innovate has kept it between six and eighteen months ahead of its challengers, and continues to distinguish it in the global marketplace.
The company also provides a total solutions package, providing flexibility for its customers in the products and services that it offers. Wenaas is able to adapt its services to meet exacting customer requirements with regards to product delivery, packaging, and even sourcing. It has its specialists meeting clients from an early development stage, and created an Issue Management System, which highlights and controls the expenditure of the client. This allows the company to structure a tailor-made service that satisfies all customers' requirements from the initial garment design, through to the financial transaction at the contract's conclusion.
Amongst its vast range of products, Wenaas is particularly proud of its flame retardant clothing. The objective of this is to decrease burn injuries, and increase the chances of survival and recovery in the event of a fire-related accident. Wenaas' clothing meets all of the relevant safety standards, and helps protect workers against flash fires, electric arcs, high heat and welding sparks.
Jostein details one of Wenaas' major products in this area: "Our flame retardant coveralls are very well-known. Over the years the fabric has been developed through our close relationship with Daletec. In fact, we were one of the first customers utilising flame retardant materials from them, and the coverall has been a major product for years. The coveralls are environmentally friendly, and provide an excellent level of flame and heat protection. Most people in oil and gas companies would recognise it, and associate it with us. The flame retardant coveralls from Wenaas are also well known in the electrical and metal industries."
Daletec's anti-flame fabrics have been tested against exposure to flash fires by independent test laboratories. The tests typically involved the use of sensored mannequins, and Daletec's fabrics showed a very high degree of protection. They also provided a durable barrier against water, dirt, and oil. Despite this emphasis on safety, the fabrics also proved highly comfortable, with the
cotton being both soft and breathable even after extensive use. Furthermore, Wenaas' anti-flame coverall shrunk less after washing than comparable products, and additional tests conducted by independent research institutions showed that, after several years of use, the high performance level of the fabrics was maintained.
Once sales have been made, Wenaas employs additional strategies so as to ensure that its customers are satisfied with their products. The company seeks to monitor its designs in workplace environments, and a comprehensive range of business key performance indicators play a major role. The quality assurance system highlights any customer complaints or returns, and ensures that any product problems are rectified with maximum efficiency. As a consequence of these efforts, the company has full ISO 9001 accreditation.
Jostein explains that, whilst customer requirements have changed dramatically over the years, Wenaas has focused on a gradual evolution of its designs: "We have tried not to make major changes to the work wear we have created for the oil and gas sector over the years, and have remembered the company's traditions. The quality has of course improved, and we have also had to evaluate the effect that working conditions have on our products. For example, they might need to be windproof, water-resistant, have increased visibility, or be flame retardant. On the other hand, we have a lot of customers in the Middle East that have very warm climates, and that too has added new challenges to our designs. We are working on products that are able to meet any environmental extreme."
Despite the multitude of challenges that face Wenaas, Jostein is highly optimistic about the future of the business: "The oil and gas industry is currently looking very promising indeed, and there are many opportunities for us to exploit. The oil price has increased and that is certainly a very positive development for us. We can also see high levels of orders for high-tech vessels in the shipyards, so we see a good deal of activity in the sector for many years to come.
"It is important that we continue to improve our product development, and to be prepared for the inevitable changes and new demands that our work wear will have to confront. Since I became managing director earlier this year, we have decided to invest heavily in IT and logistics, and that should continue to support our unique level of competence in the work wear sector."
Wenaas AS
Products Work wear and personal protective equipment