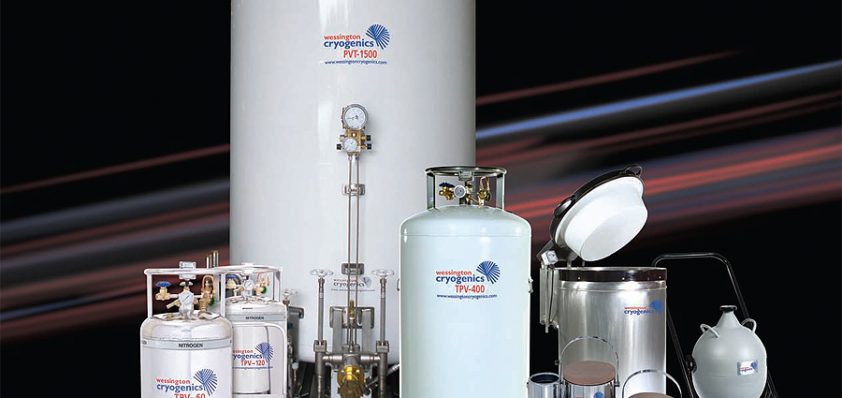 No plans on ice
Established in 1984, family run organisation Wessington Cryogenics Limited has become a leading manufacturer of pressurevessels used for the transportation and storage of cryogenic gases such as nitrogen, oxygen, LNG, argon, helium and carbon dioxide.
With a coveted presence in a broad range of industries, the company has accumulated an impressive portfolio of customers; this includes major companies such as NASA, Haliburton, The Ministry of Defence, Cern, Linde and Scottish Gas Network. Despite the diversity of its client base, the oil and gas market represents approximately 60 per cent of Wessington Cryogenics' annual turnover.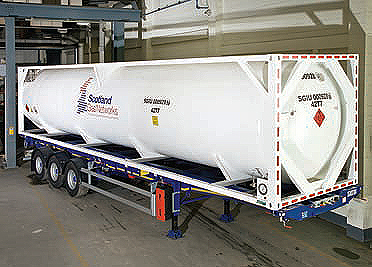 Celebrating its 30th year in operation in 2014, the pioneering company has witnessed incredible growth over recent years, which stems from its expert personnel, fast response to customer demand, keen eye for finding new markets, and ability to produce high-quality bespoke products on time. Furthermore, Wessington Cryogenics has a long-term commitment to R&D and product development, which leads to ongoing innovation in the most stringent and evolving markets.
Previously featured in European Oil & Gas Magazine in August 2013, Wessington Cryogenics has continued to push for innovation within the cryogenic market; a drive that has resulted in the launch of new tanks such as the 40 foot LNG ISO container and the PVT-60,000 bulk vertical static tank. Designed as a standard 40-foot ISO container for the safe storage and transport of LNG, the ISO VAC 40-LNG is built around a 40 foot ISO frame with Blair corner castings and lockable valve protection cabinet, which contains the valves, gauges, vacuum check gauge connection as well as a separate document holder. With the option of cryogenic transfer pump configuration, the tank is approved for road, rail and sea transport and can be produced with working pressures up to ten Bar. Other features include high vacuum super-insulation, stacking capability from nine units high to ISO 1496-3 (192,000 kg max), a full set of decals, and numerous valve and pipe work options to ensure optimum versatility to both the end user and operator.
As part of the PVT series of industrial tanks, the robust, PED approved PVT-60,000 bulk vertical static tank is suitable for the bulk storage of liquid nitrogen, argon and oxygen. Designed with a small footprint, the series can provide maximum storage capacity while taking up minimum ground space. Offering years of safe and efficient operation, the vessels provide extra versatility through the incorporation of dual liquid fill/decant valves; additional features include full pressure building circuitry, while all safety and control equipment is fitted as standard. Customers also have the option of adding a lockable cabinet for increased protection and security. Previously available in a capacity range of 2000 to 25,000, the new tanks' up to 60,000 litre capacity will provide customers with more storage accommodation while taking up little ground space.
A small enough company to remain adaptable to market opportunities and large enough to boast a strong portfolio, the well-respected Wessington Cryogenics is able to deliver high quality solutions to standard project requests while also continuing with its tradition for the innovation of its product range, as Paul Rowe discussed with European Oil & Gas Magazine previously: "Even while we are working on big standard projects we aim to continue innovating and enhancing our product range, whether that is an extra valve or new feature on a custom made item that we then realise is useful for other clients. That feature will then be put into the whole range. We have certain product ranges where every single one will be completely bespoke, this is particularly true for the laboratory side of our company, where we get the most basic concept outline and we then slowly design a product from the ground up."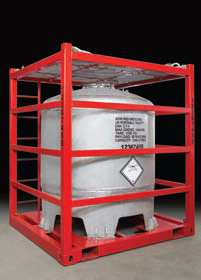 Wessington Cryogenics' ground breaking work is carried out at its 70,000 square foot bespoke manufacturing premises in Tyne & Wear, which boasts six overhead cranes, a large storage yard, ample headroom and three large access doors. Moving to these larger premises in 2011 to gain additional space for R&D and custom build projects, the company was also able to take on contracts for larger helium tanks. On top of this, the company has well equipped repair/refurbishment facilities to ensure all types of cryogenic storage vessels are returned to 'as new' condition', and also provides customers with instructor-led Gas Safety Training and on-site advisory surveys in association with Gas Safe Consultants. Due to the level of demand for its products, and Wessington Cryogenics' own drive for continued product enhancement; the factory was filled within the first 12 months. The first quarter of 2015 will see a significant investment in new robot technology to boost productivity and increase capacity in rolling, cutting and welding tanks, which will support future growth.
Alongside its core interest in establishing a strong foothold in the LNG market, Wessington Cryogenics has also successfully diversified and developed a presence in the chemical and acid tanks market. New products such as the ten feet ASME certified acid tank (available with a variety of linings), 500 USG and 1000 USG chemical tanks, have been well received in the market. There are now plans to add to the range with a 20-feet/20,000 litre acid tank, a 4000 litre chemical tank and a Helifuel tank.
Looking ahead Paul concludes: "Putting customers at the heart of product development and proving an agile responsiveness to market need whilst promising excellent product quality is key to our future growth and sustainability. There is a wealth of opportunities open to us which should provide ample excitement and challenge for the next 30 years."
Wessington Cryogenics
Services: Cryogenic vessels