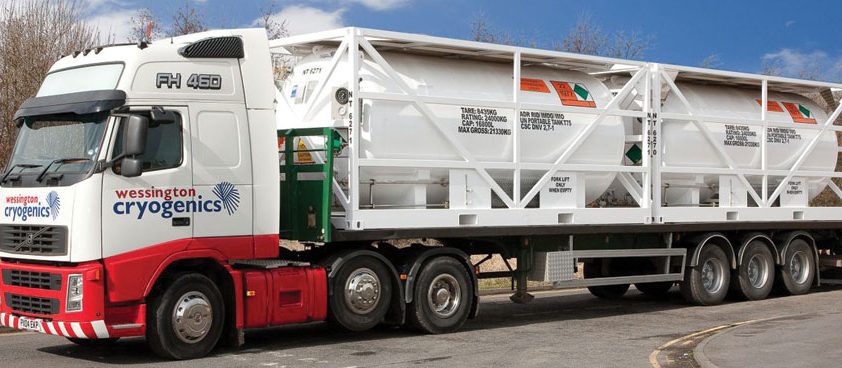 Wessington Cryogenics Limited
Increasing capacity
As far as the cryogenics industry goes, Wessington Cryogenics Limited is an established leader in the manufacture of pressure vessels used for the transport and storage of cryogenic gases such as oxygen, nitrogen, argon, helium, LNG and carbon dioxide.
A family enterprise, established in the north east of England in 1984, Wessington Cryogenics has found success in numerous industries, but in particular the oil and gas market now represents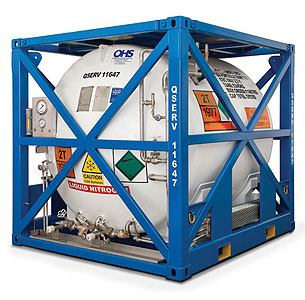 around 60 per cent of its annual turnover.
Such is the rate of the company's success that just two years after moving into its new bespoke 70,000 sq ft premises in Tyne & Wear, Wessington Cryogenics is looking to secure further capacity with a new facility at Castletown in Sunderland. "The move into the new premises two years ago was all about us having the luxury of planning the shop floor layout and processes exactly as we wanted to move the business forward. We wanted to create dedicated space where we could continue our traditional manufacture of small sized vessels, and the offshore and industrial gas tanks, but also for other complimentary products like road trailers," begins Gill Southern, director.
"Despite its size, we were able to fill the factory within the first 12 months, which has been significant. Having the additional space has enabled us to experiment with new design and products through R&D, as well as tackling custom build projects. One important area has been our ability to take on customer requests for much larger helium tanks, in response to a general market shortage. As such, we recently delivered a 15,000 litre tank, the largest Wessington has produced to date, which is another unique selling point for the business. Another new sector is the growth in clean fuels and LNG, where we have just received our first order for six 40 ft LNG tanks and we see the potential to do more of these products. This is actually what has prompted the need for a second facility in Sunderland of around 17,000 sq ft, where we will be building the frames to allow more space at our main site for building the tanks themselves," she continues.
Specifically with huge demand for LNG tanks in the market, Wessington Cryogenics has chosen this volume of tanks as a comfortable pilot project for its new capabilities. Aside from that, the company also recognises opportunities in areas such as chemical and acid tanks, which whilst not being cryogenic, fit comfortably alongside that core product. Managing director, Paul Rowe continues: "Cryogenics will always be our core business, but we see value in spreading our market focus to complimentary products. To this end, we have recently appointed a new business development manager with a background in non-cryogenic operations to help look at areas like the oil and gas industry and the opportunities for diversification."
In this respect, Wessington Cryogenics benefits from over 70 years of experience, and an outstanding industry reputation, which has afforded it to develop both a range of standard tanks and undertake more challenging engineering jobs and custom work. A major part of this in turn comes down to the company's employee base, which unlike many manufacturers, it has been able to retain even with the challenges of the economic downturn. In fact, the opening of the new Sunderland facility means Wessington Cryogenics is on track to create a further 30 new jobs.
The company is also taking note of the industry concerns regarding the decline in key skills, and having recognised that there is a certain age demographic in its workforce is planning ahead for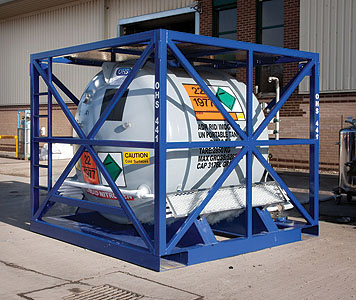 this. Such measures include a rolling programme of apprentices, as well as looking at existing skills and supporting current employees onto adult apprenticeship programmes, which will help to bridge any skills gap.
Representing a different aspect of its employee commitment, Wessington Cryogenics was awarded a 'Better Health at Work' Bronze award through a joint project between North East organisation Amicus and the regional health authority. Elaborating on the work Wessington Cryogenics has implemented around employee health, Gill says: "This is something that we consciously wanted to tackle, so over the last four years we have revisited every area of health and safety and operational management to address it from the point of view of best practice and looking at employee wellbeing. We believe that unless you have safety absolutely right, then it will have a big effect on productivity as you have less unexpected absentees when people feel valued.
"We looked at everything we needed to build the best infrastructure, such as working platforms and developing ergonomics. This was then followed by heavy investment of around £300,000 over the four-year period on the best equipment in the market, and occupational health matters like hygiene audits. We have removed any inefficient processes or anything that we considered to be an unnecessary hazard, such as subcontracting out our painting work rather than carrying it out in house. This is an ongoing process of looking at ways to improve and alternative methods of doing the same tasks. In the case of the employees themselves, we brought in general screening such as muscular-skeletal, eye and hearing tests, and from there thought about where healthcare takes you and trying to educate workers about lifestyle choices. Despite this being a real culture change the employees have responded incredibly well, and realise the value we place on this," she enthuses.
Based upon its track record to date, there is little need for Wessington Cryogenics to diversify from its core capabilities in order to breed more success in the future. By staying close to the cryogenics market, the company continues to grow through a balance of standard products and niche requirements, as well as exploring opportunities in new markets such as clean fuels. At the same time though Wessington Cryogenics is embracing additional complimentary product lines within non-cryogenic applications.
One of the things the company has begun to experiment with is its strategic overseas presence, and as a result has signed a memorandum of understanding with a strategic partner in Brazil. Although joint ventures are not a big part of the company's forward strategy, this represents a useful business model for Wessington Cryogenics. Similar opportunities are available in the US and elsewhere for the company to interact with likeminded organisations for long-term expansion and collaboration activities.
Wessington Cryogenics Limited
Products: Cryogenic vessels