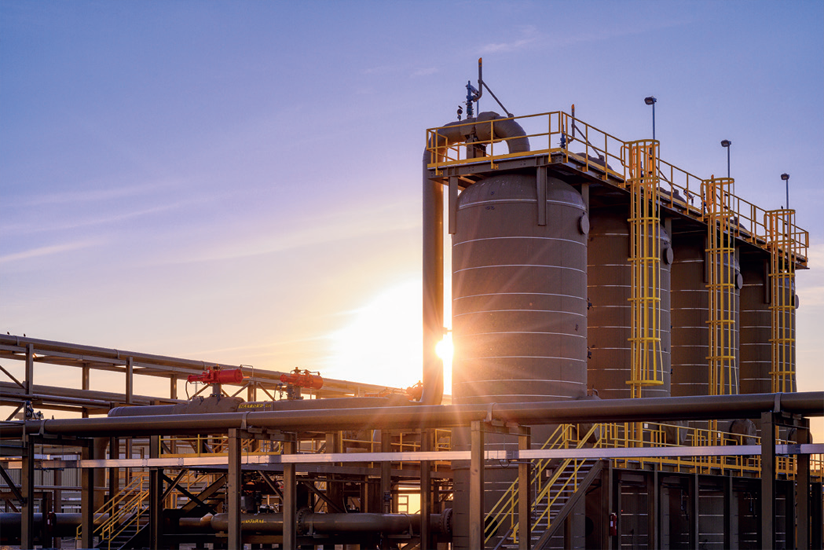 Mastering the midstream
Strategically positioned to excel through the construction, acquisition and expansion of midstream assets, Western Midstream is an evolving force in the US oil and gas industry. Formerly known as Western Gas Partners, the firm became a standalone midstream entity in 2020 and has since enjoyed 18 months of transformational success
With midstream assets located in the Rocky Mountains, Pennsylvania, New Mexico, and Texas, Western Midstream is engaged in the gathering, compressing, treating, processing, stabilizing and transporting of natural gas, natural gas liquids and crude oil. As a business interested in broadening its customer base and diversifying its revenue streams, the company is also active in
the gathering and disposal of produced water for its customers.
"The midstream space in the US is pretty broad," says Craig Collins, Senior Vice President and Chief Operating Officer at Western Midstream. "The niche we have focused on is the gathering and processing side, as well as the assets closest to the wells, where we are an aggregator of volumes that can then be delivered to long haul pipes or to the next market center for either fractionation or delivery to end-use markets."
ESG focus
Much of Western Midstream's recent success has been a result of the company's vast footprints in the industry-leading Delaware Basin and Denver-Julesburg (DJ) Basin. In the Delaware Basin in particular, Western Midstream offers a full collection of services for gas, oil and produced water, and the firm has been able to integrate its systems by using common rights-of-way corridors to lay pipe for all three products.
"We aggregate our products at common facilities and we are able to take advantage of our scale to really deliver the reliability and performance that our customers expect," Craig explains. "Lately, one of our strong growth pieces has been produced water gathering and disposal. It's a business that really differentiates us from most of our gas-and-oil-focused competitors in the Delaware Basin."
Another key differentiator for Western Midstream is the company's focus on the environment. In both the Delaware and DJ Basin, the firm gathers high vapor pressure oil into its gathering systems, from the producer, and stabilizes that oil at a central facility. This means more hydrocarbons remain in the system, rather than escaping into the environment. The result is a greener, more positive environmental impact for Western Midstream and its producers.
"Environmental, Social and Governance (ESG) is really important to us," Craig states. "We've pulled the company together and, for the first time, Western Midstream issued its own ESG report in late 2020. We plan to issue an updated report later this year and expect to do that annually as we go forward. We have also recently established an ESG Board Committee, which is comprised of three of our directors, and we have an internal team focused on identifying ESG-related solutions that could reduce our emissions footprint.
Cost savings
"We are all trying to minimize emissions, and we are really proud of the work we have been doing on that front," Craig continues. "Though we feel like we are already an industry leader in this area, ESG will become an even bigger part of the business going forward as more producers want to find more efficient ways to move their oil through the pipe without losing those lighter hydrocarbons."
It has, understandably, been a wildly busy but incredibly rewarding 18 months for Western Midstream. Finding success as a newly launched, standalone entity against the backdrop of the Covid-19 pandemic would not have been possible, Craig argues, without the support of a proud, diligent and highly-skilled workforce.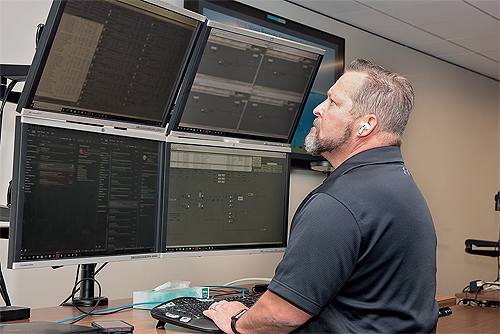 "From the very start, we set out to work on figuring out how to make Western Midstream better at what it did, but we couldn't have done it without our dedicated employees," Craig asserts. "It helped unleash a tremendous amount of potential in the business, and as we moved through the year, we identified major cost savings across the board. With this improved financial efficiency, we have set ourselves up for some big opportunities in the years ahead."
Maintaining flexibility
When it comes to the specifics of Western Midstream's future, Craig is very excited about the company's prospects. Having already increased its quarterly cash distribution to around five per cent, the business recently communicated to investors that it expects to achieve an EBITDA between $1.825 billion and $1.925 billion for 2021, while capital expenditure will sit between $275 million and $375 million.
"We are a cash flow generating machine right now and we are really focused on returning cash to our unit holders, as well as de-leveraging our balance sheet," Craig remarks. "We think it is important to continue strengthening our balance sheet and putting ourselves in a position where we maintain the flexibility to evaluate acquisitions and make strategic investments."
As Western Midstream grows, the company's presence and scale in the Delaware and DJ Basins will provide an excellent platform for increased efficiency, careful expansion, a broader customer and producer base, and ultimately, further success. Still relatively young in terms of its capabilities and organizational structure, the firm aims to balance independence and self-reliance with collaboration and community.
"Community engagement has always been important to us and this year, as part of our company objectives, we have rolled out and implemented a strong program of participation in the communities in which we operate," Craig declares. "It's been exciting to see our employees respond to all the work we've been doing to strengthen those community ties and really help people understand what Western Midstream is all about.
"This company has been around for over a decade, but we have been somewhat sheltered by our integration within a larger upstream producer," Craig adds. "We are out on our own now, and we want to create a brand identity that people will associate with Western Midstream. That mission begins in the communities where we live and work."
Western Midstream
www.westernmidstream.com
Services: Owner, developer and operator of midstream energy assets