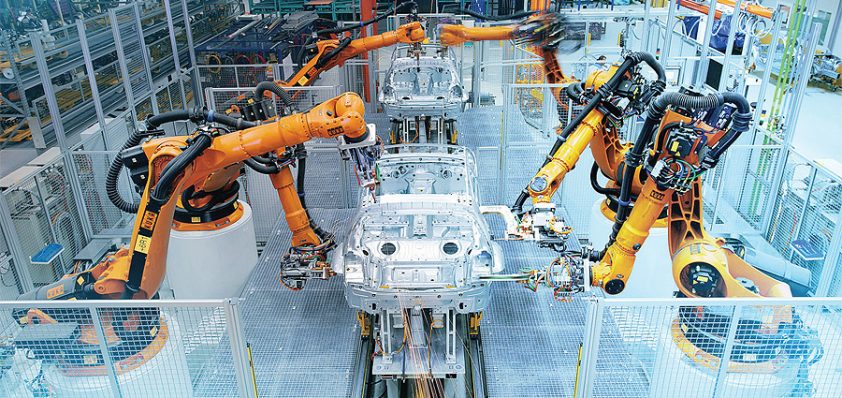 Twenty years in automation: significant achievements, future ambitions
Since 1912 Wood Group has worked with global companies and across industries to design, build, operate and improve the facilities that supply the world's energy. In that time, the company has grown its operations to spread across more than 50 countries, providing a range of engineering, production support and maintenance management services.
In order to deliver its wide-ranging services, the Group has multiple divisions, one of which, the Automation And Control business, celebrated 20 years of growth in 2016. This division is a system-
independent provider of automation, control and consultancy services to a variety of industries, including oil and gas, refining, chemicals, pulp and paper and power. It also operates in the discreet manufacturing industries such as logistics, aerospace and automotive on a global scale.
Automation and Control President, Mark House, described how the company evolved into the market leader it is today: "Twenty years ago, we were a new group trying to grow an automation business within an engineering company; something that had never been done successfully before. Over the past two decades automation and control has steadily grown and reached a critical mass that has allowed us to compete globally for any size of project.
"We came into the organisation at a time when the upstream automation market was having a technical revolution. Our ability to adapt our downstream automation experience to this market allowed the team to win some significant project work in combination with the upstream business.
"Ten years ago we were awarded our first mega project and we have continued this momentum with our project portfolio, consisting of many small to medium size projects coupled with one or two large projects, providing resilience through the current 'lower for longer' climate in oil and gas.
"Today we have a capability span that covers everything from process automation systems to security systems and we have a large team that focuses on intelligent operations; higher end applications, learning systems and flow assurance for pipelines and facilities. Being a diverse group, there are a lot of opportunities across a range of markets for this part of the business."
Such has been its success, that over the past two decades the Automation and Control business has automated over 250,000km of pipeline, and the team has grown to cover more than 25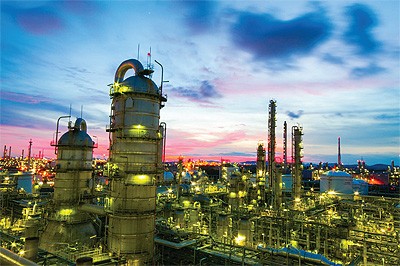 countries, where clients depend on its capabilities and expertise.
A perfect example of the company's standing in the market is the recent contract win with Tengizchevroil (TCO). As part of this Wood Group is providing main automation contractor (MAC) services to Tengizchevroil (TCO) for the Future Growth Project-Wellhead Pressure Management Project at the Tengiz Field in Kazakhstan. "For our business this is the culmination of 20 years of hard work and growth to put us in a position where we could execute a job of that size. The automation scope of the Future Growth Project-Wellhead Pressure Management Project is one of the world's largest industrial automation projects and the multi-year contract is valued at approximately $700 million. In 2008, we started a globalisation strategy and cut our teeth on exciting international projects. Now, leveraging our global experience and deep capabilities, there's no project in the world that's too big for us," explained Mark.
"It's been a challenging year for the oil and gas industry, but our mix of opex projects and large greenfield projects has allowed the global automation team to grow. I'm most proud of our outstanding group of people whose passion continues to drive outstanding performance across all of our projects globally. It's this performance that allows us to win contracts such as this that fuel our growth."
Going forward, Wood Group Automation and Control has ambitious plans to maintain its impetus and take it to further heights of success. "We are already one of the largest independent integrators in the industry and are keenly focused on continuing to grow that capability," emphasised Mark. "One of our key focuses over the past year has been the development of a strategy to broaden our markets and enhance our capabilities. This led to the acquisition of The Automated Technology Group (ATG) in the UK and Ingenious in the US and India. ATG's focus on manufacturing provides immediate broadening and we are already seeing synergies develop in the US with two major awards in the automotive sector. Ingenious compliments our intelligent operations team and they are developing a strong pipeline of opportunities."
He concluded: "Our sights are set on continuing this momentum of broadening our opportunities both geographically and into additional, complementary markets. We aim to become the largest automation and control business in the world, whilst committing to maintaining the great people culture that got us to where we are today."
Wood Group
Services: Project management, engineering, procurement and construction management services