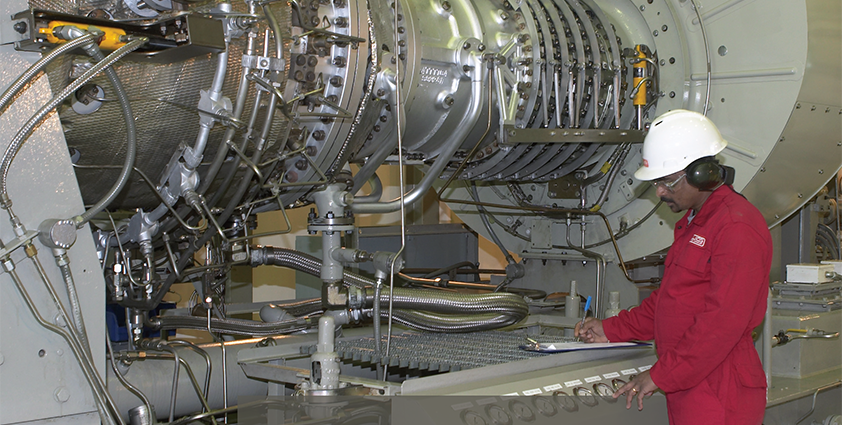 Wood Group (Middle East) Ltd.
Ambition to grow
A part of the Wood Group's gas turbines division, Wood Group (Middle East) was first established in Abu Dhabi back in 1986.
Four years later the business expanded by opening a facility in Dubai, and then in 2005 a site in Qatar was added to capitalise on the growing demands of the industry: "This division of Wood Group specialises in providing repair services to companies operating in the oil and gas industry and those working within the general industrial sector," says Juan Perez, commercial and sales vice president of Wood Group (Middle East).
One of the world's leading international energy services companies, Wood Group employs more than 35,000 people, operating throughout 50 different countries. Its three businesses, Engineering, Wood Group PSN and Gas Turbine Services, provide a range of engineering, production support, maintenance management and industrial gas turbine overhaul and repair services to the global oil and gas and power generation industries.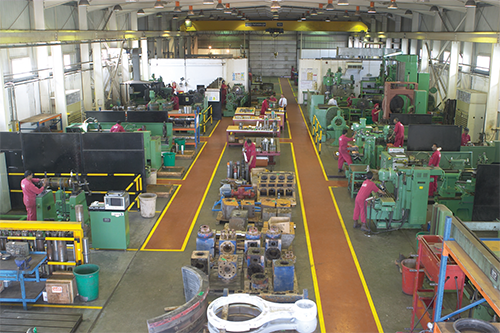 Wood Group has subsidiary divisions and branches operating on each of the world's continents, and one of those which is core to the company having a sustained presence within the expanding Middle Eastern market, is Wood Group (Middle East): "This division specialises in the repair of oil field and gas turbine equipment, including pumps, valves, compressors and various other components," Juan continues. "The vast majority of the division's work is workshop based, with a smaller percentage carried out in the field.
"The bulk of the work Wood Group (Middle East) undertakes is on behalf of National Oil Companies, such as Petroleum Development Oman and Abu Dhabi National Oil Company, in countries that also include Saudi Arabia and Kuwait. Though it does, at times, carry out work for several of the International Oil Companies, the way this geographic region is managed is so well developed that most countries maintain control of their own assets."
In order to provide the optimum level of service to its customer base, Wood Group has a continuous programme of investment that spreads right across its business portfolio: "Here in the Middle East there is significant investment currently being put into the division's test cells for oil and gas turbines, which it uses to test the units overhauled and upgraded to a higher standard, and with various modifications, in its workshops," Juan explains. "An equally important asset of the division is its employees. When taking on new people, what the division looks for is outgoing individuals who possess strong analytical and execution skills; as well as ambition to grow."
Being associated with an internationally recognised service provider obviously comes with its own benefits and gives the Middle East division of Wood Group an in-built air of legitimacy. However, as Juan highlights, the success of the division over the last 25 years comes from something that may sound simple, but is ultimately of critical importance: "The majority of the division's strength arguably comes from its proximity to its customers. When it wants to enter and participate within a particular territory, Wood Group knows that in order to achieve maximum efficiency and provide the best possible customer service it should have facilities set-up locally, a philosophy that has been proven accurate time and again over the years."
As Juan freely admits, 2009 was a particularly challenging year for everyone within the oil and gas sector, but in the 18 months since the industry has regained a large degree of the confidence it once held and the signs are pointing towards a healthier future for all concerned: "2010 was certainly a better year and with oil prices now stabilising in 2011 at around the $100 mark, many of the exploration and development projects that were mothballed in 2009 are being reactivated and recommissioned, thus creating an increased level of activity within the region.
"Despite all the grim financial headlines that seem to filter through the news at the moment, the Middle East, as a region, is actually home to a rather optimistic mood about the status of the real economy, one which is expected to continue for the foreseeable future. In this business, for the division to continue growing, it is essential that it expands into new locations, Iraq for example, and sets up facilities in these markets to provide the National Oil Companies with the in-country support they require. The key to taking this business forward is bringing Wood Group's reputation as a trustworthy quality service provider to as many new customers as possible, something that Wood Group (Middle East) has shown it is more than capable of achieving."
Wood Group (Middle East) Ltd.
Services: Repairs and maintenance