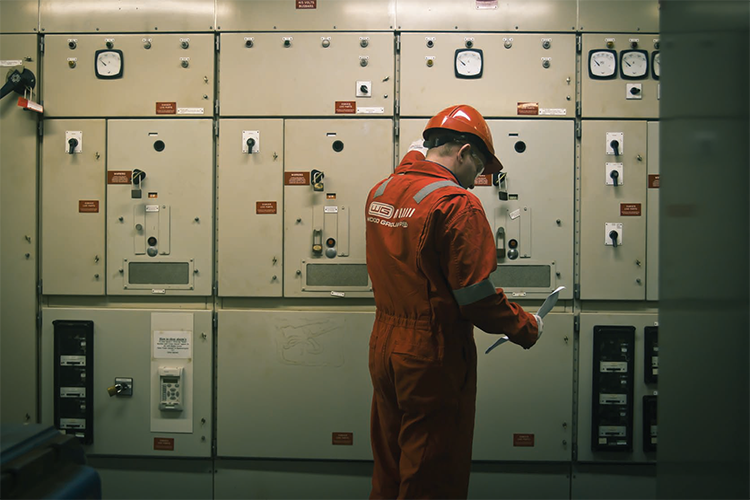 Integrating expertise
Leading the way as the largest provider of brownfield services to the oil and gas industry, Wood Group PSN was formally established in April 2011 as a result of a merger between the production facilities segment of engineering specialist Wood Group and independent brownfield contractor PSN.
Today boasting a global network of more than 29,000 people in over 40 countries, Wood Group PSN is involved in 60 per cent of North Sea deepwater projects and is globally renowned for its decommissioning services.
Previously in European Oil and Gas Magazine in May 2012, Willem van Es, decommissioning manager of Wood Group PSN discusses the division's recent developments: "The biggest change over the last few years has been an increased focus on more collaboration between the various divisions of Wood Group. Our CEO Bob Keiller is keen to have Wood Group Kenny, Wood Group Mustang and Wood Group PSN working more seamlessly to develop a more unified vision. We have also integrated the legacy decommissioning capability of Wood Group Engineering and Production Services Network into one combined, integrated group known as the decommissioning centre of excellence. We have housed this new team in an office in Aberdeen so they are based next to the decommissioning services contract (DSC) for Shell."
Cementing the group's commitment to all phases of decommissioning activity, the decommissioning centre of excellence will bring all of the services relevant to this sector into one strategic location, a move that will offer customers increased efficiency and more innovative solutions as personnel operate in an environment of learning and constant improvement. "We are striving to push these developments further so we can provide a single point of access to our clients, meaning they can access the decommissioning expertise of Wood Group PSN, Wood Group Kenny and Wood Group Mustang," adds Willem.
Wood Group PSN delivers a comprehensive portfolio of brownfield asset lifecycle services that spans hook up and commissioning through to shutdown and decommissioning. With offices spread across six global regions, Wood Group PSN moves its people to areas of demand to ensure customers get expert help when it comes to maximising the lifecycle of their assets as well as boosting the potential returns during said lifecycle.
Offering major benefits such as improved safety, increased production, field life extension, significant reduction in operating costs and downtime, it is clear to see why Wood Group PSN has such a dominating presence in the North Sea. An example of its drive to find innovative cost-effective solutions is a ground-breaking piece of technology and North Sea first that reduced wellhead pressure and doubled production rates, all while delivering a return on the cost of the project in a mere two months. Following a successful trial of this technology, the business now aims to introduce it across all of its customers' assets in the future.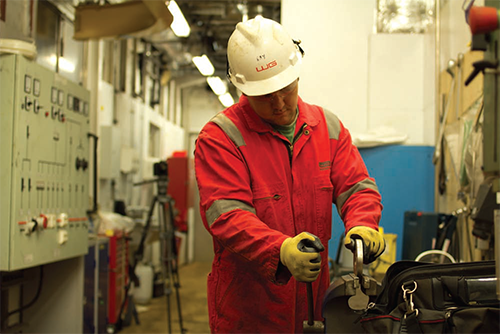 No stranger to game-changing solutions, Wood Group PSN has a long-term contract with Shell UK for decommissioning work on the Brent Field platform's topsides. The Shell Brent field decommissioning project, which includes the four platforms Alpha, Bravo, Charlie and Delta, began in the final quarter of 2011 when Brent Delta ceased production. Services have since involved taking the Brent Delta from production, through cessation of production engineering down and cleaning in preparation for the platform's removal. In 2013 Shell announced its plan to remove the Brent Delta with a single lift vessel option.
Discussing the massive project, Willem highlights: "We are helping Shell to prepare the topsides of the Brent installation as they reach the end of their producing life, then prepare them and ensure they are safe for removal so they can be brought back onshore to be reused, disposed of or recycled. We are currently working on the Brent Delta installation while also providing operations and maintenance support to Shell, which has led to a need to split the team. Now we have moved our operations and maintenance personnel up into the Shell asset with the Brent Alpha and Brent Bravo asset teams to share some of the lessons learned on the Brent Delta to ensure more efficient decommissioning of these installations in the future."
He adds: "Shell announced last year that the Brent Delta will be removed with a single lift vessel option; to do this we will use a new Allseas vessel that is currently being constructed. This is a game changer for the industry because these big installations were previously removed in a reverse installation fashion where all of the modules were taken off separately. We are now working closely with Shell to prepare the underside of the installation to allow this new vessel to come in and lift it up for removal to onshore; this is an interesting project to be a part of."
With a productive and successful two years behind it, Wood Group PSN is focused on further embedding the decommissioning centre of excellence into its business while also working closely with its clients such as Shell, BP and Fairfield throughout 2014. "Once we can provide this service globally we can then attempt to share our decommissioning knowledge to oil and gas companies around the world because we are conscious that it is a fairly young industry, particularly in regards to large offshore oil and gas installations. There is also some cross learning that has to happen from the Gulf of Mexico for the smaller, more shallow installations in the Southern North Sea, so it is really important to try and share experiences across the world to ensure we apply the right solutions to the assets we are attempting to remove," says Willem.
"The other area of focus for us is our close working relationship with Decom North Sea and Oil and Gas UK; the intention behind this work is to come up with efficiency gains in four key areas of decommissioning alongside other operators and service companies that are a part of Oil and Gas UK. The focus is currently on plugging and abandonment of Wells, project management, facility owner's costs and removals. Ultimately we want to try and share experiences of operating in the decommissioning industry through collaboration," concludes Willem.
Wood Group PSN
Services: Decommissioning, support services