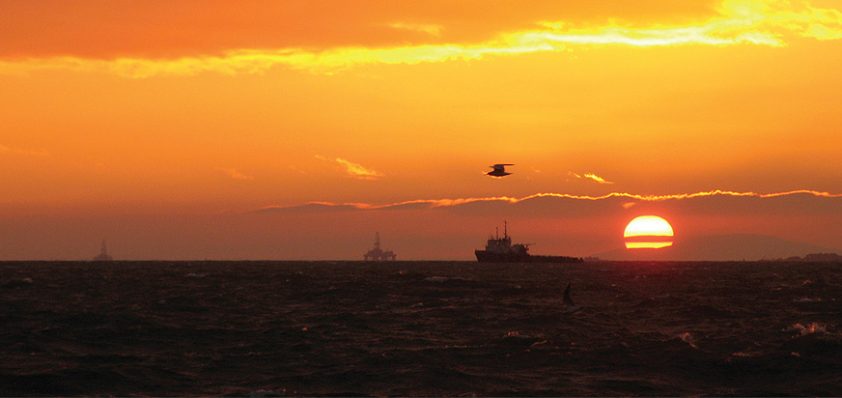 The future of decommissioning
Wood Group is an international energy services company operating in more than 50 countries. The company has three businesses – Wood Group PSN, Wood Group Kenny and Wood Group Mustang – providing a range of engineering, production support and maintenance management services to the oil & gas, and power generation industries worldwide.
Wood Group has been involved in the hookup and commissioning of production platforms since the early 1970s, providing many of the modifications that have sustained those facilities throughout their producing lives. The company is now well positioned to apply its unique insight to ensure the safest and most efficient approach to decommissioning, as Nigel Lees, Wood Group's decommissioning director explains.


"Wood Group has facilitated the development and operation of many UKCS assets, and has a strong track record in facility decommissioning, with experience going back to the 1990s. The company was responsible for deconstruction and decommissioning of major fields, including BP's North West Hutton and Miller, and is currently providing decommissioning services to Shell's Brent field.
"The process of plugging and abandoning wells and dismantling the associated ageing assets and infrastructure creates a unique challenge that Wood Group is not only well positioned to support but also committed to approaching collaboratively, with a focus on delivering these immense projects in an effective and efficient way.
"Every platform on the UKCS is unique in some respect, yet that does not necessarily mandate a different plan for each structure; many lend themselves to a bundled geographic approach, bringing together groups of projects to build a more effective programme. The simplification of contracting and operating approaches whilst applying business models specifically tailored for decommissioning, must be seen as a priority and there should be an impetus to encourage sharing of knowledge and lessons across the industry."
Wood Group has been a sponsor of the latelife planning portal, developed by Decom North Sea in answer to an action in the Oil and Gas Industrial Strategy, which provides a framework for sharing of learnings while providing direction to those undertaking decommissioning, or considering the first steps in their approach.
Nigel continues: "Whilst sharing our learnings with others freely we have also focused on pulling together Wood Group's decommissioning experience and capability across our global business into a central network. This ensures Wood Group is able to deliver comprehensive and adaptable solutions to our clients; combining topsides experience with subsea expertise we can offer unique insight across the interfaces of any project or programme of removal.
"Our capabilities include the undertaking of specific studies and estimation of the decommissioning cost associated with an asset through to the strategic planning and execution of the removal activities. Our decommissioning teams are regularly updating asset retirement obligations whilst also planning execution phases using support from our service lines. This includes pulling on capabilities such as operations, engineering & construction, subsea and industrial services, in addition to augmenting these with strategic partnerships and insight from specialist groups.
"It's not just about decommissioning what is already there. We are also utilising this amassed knowledge to support new projects where we use these lessons for the benefit of our clients to shape the designs of future facilities."
Nigel continues: "The sharing of knowledge is one of the first steps in driving cost efficiency. But timing is also fundamental to this collaborative approach to ensure the recovery of reserves is maximised, the scope is appropriate and well-defined, and that the method of execution is efficient and effective.
"Although limited in number, there are already many lessons that can be learned from several completed decommissioning projects. Perhaps the most important is the need to start planning for asset retirement several years in advance of the anticipated abandonment start date. Even assets in early production stages will benefit from a foundation retirement plan, and an operating model to balance medium and latelife asset management challenges.
"You could argue that the additional focus now placed on decommissioning only signals the end of the line for late and ultra late-life assets, yet that misses the opportunity to make a positive contribution to the operational phase whilst preparing for the planned cessation of production.
"The regulators' desire to see the right assets in the right hands recognises that ownership may need to change to maximise the recovery from a field and as a result the context around which decommissioning will take place, is also likely to change. The management of late-life and ultra late-life assets to maximise economic recovery brings with it the need to consider the region and production opportunities that may extend life and so further influence preparation, abandonment and restoration obligations.
"Ultimately we believe decommissioning should be part of a late-life asset management approach, which links the operational and decommissioning phases together. It cannot remain as something that begins after the cessation of production; ideally it should be planned as part of an asset's journey right from the beginning. It is important to think about the impact of the decisions made, and the inevitable changes as you go through the life of the asset. But most importantly decommissioning is something that should be approached positively as part of the strategic planning for an asset and basin."
Wood Group
Services: Decommissioning, support services