Acquiring future cash flow
With working interests in no fewer than 53 producing fields in federal and state waters, and approximately 826,000 gross acres under lease in the Gulf of Mexico – including 605,000 gross acres on the conventional shelf and 221,000 gross acres in the deepwater – W&T Offshore (W&T) is one of the leading independent oil and natural gas producers in said region, and with good reason. "One of the true hallmarks of this company is the fact that we have been successfully acquiring and developing properties and assets for over 35 years in the Gulf of Mexico, much of the time from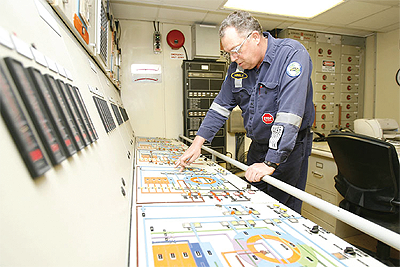 larger operators," states Tracy W. Krohn, Chairman and Chief Executive Officer (CEO) of W&T.
The history and activities of the business were first covered by Energy, Oil & Gas in 2018, and when we caught up with Tracy in November 2019, he was able to reflect upon a very positive year-to-date. "Overall, I would say that the last 12-to-18 months have been pretty good," he says. "In spite of – or perhaps because of, depending how you look at it – the price of oil being lower than in years past, we continue to deliver strong cash flows and have increased our production significantly. This comes on the back of our ongoing success rate with the drill bit – we have yet to drill a single dry well in 2019 – and our acquisition of producing properties."
Recent acquisition
The latter point leads us nicely to the announcement made by W&T in early September 2019, that it has closed the purchase of ExxonMobil's interests in and operatorship of free cash flow positive oil and gas producing properties in the eastern region of the Gulf of Mexico, offshore Alabama, and related onshore and offshore facilities and pipelines. The transaction includes working interests in nine offshore producing fields and an onshore treatment facility that are all adjacent to existing properties owned and operated by W&T. Together, the fields add proven reserves of approximately 74 million barrels of oil equivalent (Boe), of which 99 per cent are proved developed producing and 22 per cent are liquids.
"Our presence in the area surrounded by these newly acquired properties was well established prior to our decision to purchase the assets from ExxonMobil," Tracy continues. "The acquisition itself came after a period of consideration of how best to create opportunities for synergies, consolidations and cost savings. With these properties, we identified a series of benefits, including the fact that they are long-life plays with some 15-to-20 years of current production ahead of them, and that they offer excellent low risk potential to add value to the business. Combining our operations within the region also provides us with the chance to adjust things like our transportation requirements, allowing us to operate fewer boats, which is also a positive."
New opportunities
The completion of the agreement not only confirms W&T's position as the largest operator in the area, but also provides additional upside opportunities for potential future drilling locations and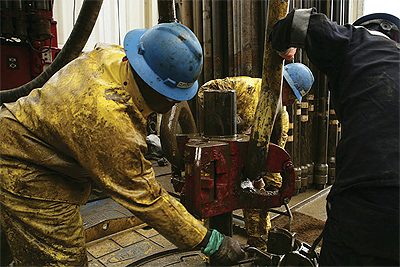 facility modifications as it seeks to further grow cash flow. That is not to say that operating within the Gulf of Mexico is any more of a simpler task, indeed it remains as challenging as ever, as Tracy goes on to exclaim. "This is by no means an easy place to operate in, and to do so successfully you absolutely need to know what you are doing! You can buy access to cash flow, but if you don't know how to evaluate properly or have the drilling success rate that we have then you can easily fall into difficulties. Ultimately, when it comes to success in the Gulf of Mexico, I think our track record speaks for itself."
As the Chairman and CEO of a company specialising in exploration and production, Tracy confesses that he and the rest of the W&T team wake up each day with the same problem awaiting them. "Our challenge on a daily basis is to find ways of increasing production, increasing reserves, cutting costs and increasing cash flow. That is what the market demands and that is what we strive to deliver," he says.
Further developments
One of the tools that W&T can deploy to achieve the aforementioned goals is to continue to make strategic acquisitions, something that Tracy confirms is in the cards. "There are certainly additional purchases that we can make in the region, and we are working towards some of those as we speak," he explains. "Criteria wise, when we look to identify properties for acquisition, they have to boast strong cash flow and have an established proven reserve base, there must be the opportunity present for W&T to increase the value of the asset, and any necessary workovers, recompletions or facility upgrades need to be able to be carried out near-time so as to increase revenue."
"If the asset or property in question meets all of these criteria, then it is one that we would want to try and acquire. With that in mind, I definitely believe that you will see more acquisitions, the likes of which we have completed this year with ExxonMobil, being completed in 2020."
W&T Offshore
Services: Independent oil and gas producers