A gulf in class
With $12,000 to invest, and an entrepreneurial spirit that money can't buy, Tracy Krohn used said finance to establish W&T Offshore (W&T) in 1983. Purchasing its first producing property for $500,000 in 1985 and its first offshore property in 1988, the company would go on to grow over the next three decades via accretive acquisitions and success through the drillbit. "During the past 35 years, we have developed significant technical experience and have successfully discovered and produced properties on the conventional shelf and in the deep waters across the Gulf of Mexico,"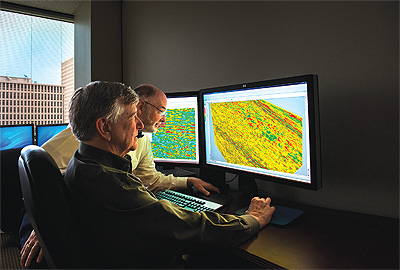 details W&T Offshore's Founder, Chairman and Chief Executive Officer, Tracy Krohn.
Today, W&T has working interests in 48 producing fields in federal and state waters, and has approximately 650,000 gross acres under lease. A majority of the company's daily production is derived from the wells that it operates, with oil and liquids making up 56 per cent of its SEC-proved reserves at year-end 2017.
W&T has a history of identifying and completing the acquisition of producing properties in the Gulf of Mexico at attractive prices and successfully exploiting the upside potential of those fields to further add value. It focuses on projects that generate substantial cash flow and a rapid return on investment, as well as further growth, and since its inception, it has added significant reserves to acquired fields through additional exploration and development, in turn building an inventory of attractive projects.
"I believe two of the reasons that we have survived and thrived when many other businesses have come and gone in the Gulf of Mexico are that we manage risk well and because our management team's interests are aligned with those of our shareholders through our substantial stake in the company's equity," Tracy explains. "Management is incentivised to grow the company profitably over time and mitigate risk, rather than simply focusing on shorter term metrics that may not result in true value creation in the long-run. We also focus on low risk, high return projects, which is evidenced by our 91 per cent success rate in drilling more than 40 wells since 2010."
Exciting joint venture
Of course, it also helped that W&T possesses the entrepreneurial culture instilled in it by its founder and CEO, one that looks to constantly question the status quo and identify opportunities to create added value in everything it undertakes. "The company focuses on excellence in its operations, with our strong technical team using leading technology and innovative processes to lower costs and improve results," Tracy continues. "As long-time operators in the Gulf of Mexico, W&T has the expertise to apply advanced seismic analysis to identify reserve potential, before profitably and safely developing those reserves."
There are numerous examples of W&T's ability to generate substantial value from its projects. One that Tracy provides us with some background into involved the successful exploration and development of its Mahogany field, located in the Ship Shoal blocks 349 and 359. "Since 2011, we have substantially expanded the size and depth of this field by drilling or sidetracking ten new producing wells, meaning that net production has grown from 1620 BOE per day in 2011 to 7400 BOE per day in 2017," she details. "This exploration and development programme has been supported by the use of advanced wide azimuth seismic data to better understand the potential for reserves under a large salt structure. Our ongoing drilling programme continues to add new reserves and find additional pay sands stacked below the known pay."
A major development for W&T also occurred in March 2018, when it announced the creation of the Gulf of Mexico Joint Exploration and Development Programme. In total, the joint venture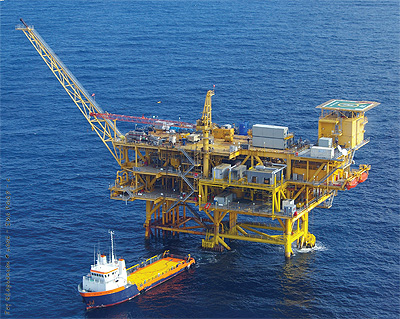 raised $361.4 million of equity from outside investors and W&T for the development of 14 pre-identified projects in the Gulf of Mexico, four of which are underway or in production.
"This joint venture with private equity investors was a first of its kind in the Gulf of Mexico and therefore was not easy to do, but in successfully closing it we proved that as a company we possess the tenacity, creativity and wherewithal to do so," states Janet Yang, W&T Offshore's Interim Chief Financial Officer, who has been with the company for the past ten years. "As a result of this joint venture, we are able to generate higher returns for W&T for every dollar spent and lower our risk by allowing our capital dollars to spread out across more projects than we normally would be able to do by ourselves.
"The programme positions us to continue unlocking the value of our drilling opportunities, while drastically reducing our capital expenditures. It will allow us to accelerate the development of our high return inventory to bring significant cash back to the corporate entity, while maintaining the flexibility to manage our balance sheet and pursue additional accretive acquisition opportunities. Plus, by contributing inventory and our operating expertise, W&T will receive both a frontend and back-end promotion that should compensate us for the leases we are contributing, and also significantly enhance our return on investment."
Profitable growth
The Gulf of Mexico Joint Exploration and Development Programme was a key aspect of the company's strategy to increase its free cash flow, strengthen its balance sheet and put itself in an excellent position to manage its debt obligations, as well as end 2018 with a much-improved financial position.
"With senior notes and a term loan due in 2019, our near-term focus is on effectively addressing these obligations," Janet says, detailing where the efforts of the company will be directed in the next 12 months. "Our forecast shows that we can pay off both of these 2019 maturities, without having to draw on our bank credit facility and achieve positive cash balances. We intend to pay off a part of the debt and refinance all or a portion of the remaining debt in the very near future and reduce our overall debt balances as well.
"Additionally, we will balance our de-leveraging efforts with prudent and profitable growth of the company. We will continue to pursue accretive acquisitions in the Gulf of Mexico with the potential for significant upside, and apply our expertise and deep knowledge of this highly prolific basin to generate strong cash flow and growing reserves. We will also continue to explore and develop our valuable inventory of projects with a strong focus on cost control, innovation and operating excellence," she concludes.
W&T Offshore
Services: Independent oil and gas producers