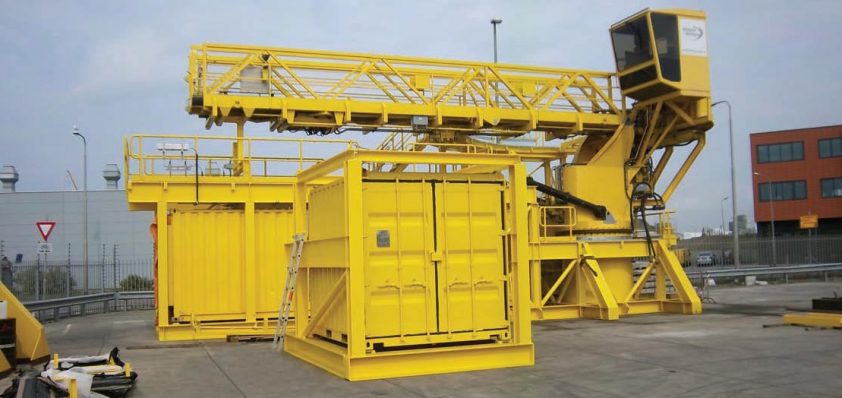 AKD Engineering Ltd
Issue 107
---
A solid framework
Since its beginnings in 1955, AKD Engineering has been a name that its customers have come to rely upon.
With the backing of its parent company, Camellia Plc, the business has been able to make heavy investment to progress its position as it moves forward. Having recently appointed a new managing director, Andrew Quayle, the outlook incorporates a promising vision on an ever-nearing horizon.
In an interview with Denise Farr, sales and marketing manager, addressing the direction of the business, she comments: "We intend to continue with our work with the longstanding clients that attribute to the core business surrounding framework agreements. Additionally however, over the past two years, we have been developing our business in preparation of entering the Norwegian market, and it is a key focus that we intend to move forward with. We hope to secure future fabrication and new build packages, which is a completely new direction for AKD."
Martin Jolley, managing director of Camellia comments: "Alongside supplying to the Norwegian sector on upstream projects, we have secured new dockside facilities which have already seen topside skid packages being fabricated and assembled ready for load out. We have also provided investment growing our machining capabilities, which can produce a broad spectrum of components." Through natural business progression, the company has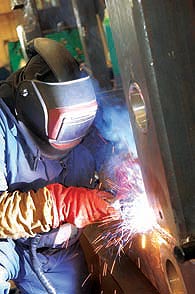 adapted its approach to dealing with a range of contracts. "Historically, we wouldn't deal directly with Shell but recently they placed a large order with us for the Bacton Rejuvenation Project. The contract is going to continue until at least Q2 2014 with an extension for more pipework and structural work that will take us through to Q1 2015 at least, so the project could look to double," adds Denise.
The business has increased its employees alongside its expansion to additional dockside facilities in Lowestoft, UK. The crewing up of staff has come as a response to the new Bacton project, as Denise says: "We class Bacton as a special project, and we have crewed up directly for that, but as we continue to tender for future special projects we aim to establish the employees as a more permanent fix. We are not looking to just hire and fire as and when it suits."
Aimed at steady and continuous growth, AKD has established longstanding framework agreements with Aker Solutions, operating out of Aberdeen. The agreement fulfils interests in the provision of subsea components, and with the capacity to bring in a lot of work into the east of England, the business additionally works with the global company GE Oil and Gas amongst others. "We are looking forward to securing contracts in Malaysia, providing fabrication in the UK, with export to Malaysia, and we are still working off the west coast of Africa for Rolls Royce and Total. For a relatively small company we work with a lot of key players within the industry and because of our philosophy in treating clients well, we benefit from their return with repeat business," explains Denise.
As clients begin to focus on aging assets, the decommissioning of nine platforms has beensanctioned, and on three the client is seeking the decommissioning to be complete by the end of 2015. Commenting on one particular tender, Denise says: "It is an ambitious time frame, but well within our capabilities if we have involvement from an early stage. We have already had a presence on the platforms in surveying and we are in the process of confirming a schedule with the clients. Having already carried out feed studies, we are fully aware of the full scope of the project. If ou tender proves successful, our scope of supply will focus on topside. We feel positive about the project but it's still a long way off.
"We have had experience in the southern North Sea with AF Decom, and Shell, and we have since completed cost analysis and feed studies for Shell surrounding potentialdecommissioning interests. One of our key strategies is to become involved in projects as early as we can to be ready to develop a comprehensive and competitive tender. Our business actively plays a supportive role with key clients in pricing the removal of their assets." In respect to these contracts, Martin adds: "The partnership with AF Decom was a great success and the client was particularly satisfied. The outcome can be attributed to a high-level of expertise and clear lines of communication."
It is experience in the decommissioning sector that puts AKD in a competitive position, as Denise highlights: "Our engineers have worked on several decommissioning projects, and through looking after ouremployees we have been able to ensure that we have held on to the valuable experience. We have a training budget set aside and we invest a lot of time into our employees and give support to anyone who wants to further their career in a specific direction."
Supporting the drive, Martin explains: "I personally feel the lack of skilled engineers will play a challenge to future projects in the industry in general. It is this challenge that is the drive behind holding onto our core team of engineers, who have played key roles in decommissioning projects in the past."
Statistically, ten per cent of the company's workforce consists of apprentices training at Lowestoft College. Explaining the method behind ensuring a bright future for the business, Denise concludes: "We work from an early stage with the schools to inform pupils about the opportunities available to begin a future in engineering. Each apprentice on their fourth year is offered long-term employment, and many of the employees we have today have developed through this path."
AKD Engineering Ltd
Services: Engineering, manufacturing and offshore services
---