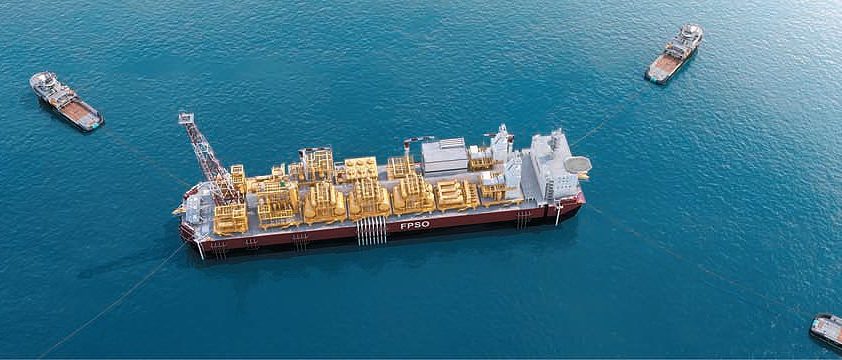 ALP Maritime Services
Issue 110
---
On the pull
Established in January 2010, the Netherlands based ALP Maritime Services originally provided consultancy services in the heavy transport and ocean towage market via a fleet of third party vessels before progressing into the role of ship owner.
"ALP is currently in a transitional phase of becoming a ship owner, with a particular focus on long-haul towage and the installation of ultra-large objects as well as transportation via semi-submersible heavy transport vessels," explains Paul Mulder, CEO of ALP Maritime.
In order to facilitate the investment required for ALP's expansion to shipowner, the company was acquired by Teekay Offshore Partners in February 2014. This was a mutually beneficial venture that has resulted in the order of four state-of-the-art towage and anchor handling newbuilds. The vessels are specifically designed for the long distance towing, positioning, mooring and installation of ultra-large offshore storage/production units and drill rigs. In the future the vessels will also work on mooring leg survey/maintenance works and ultimately decommissioning projects.
Totalled at $260 million for both the construction of the vessels and acquisition of ALP, the contract will not only complement Teekay's existing services to the oil and gas industry, but will critically enable ALP to take advantage of anticipated demand for long-haul towage and anchor handling vessels.
"This acquisition not only strengthens ALP with the order of our four powerful, state-of-the-art vessels, it also provides us with financial strength to continue our vision of growing in the burgeoning towage market. Meanwhile, ALP's operational knowledge within the long-haul towing and heavy transport sector will add to Teekay's own operations and projects within the oil and gas industry," says Paul.
As a global provider of commercial and operational services to its customers in ocean towage and heavy load transportation, ALP's consultancy services include finding the optimal means of transport, cargo preparation prior to departure, supervision of departure and loading operations, supervision and co-ordination at immediate ports of call, transport engineering and the supervision of arrival and discharge operations.
Furthermore, ALP provides complete package deal solutions to clients as a ship operator; this service is based on independent advice to find the best means of towage and transportation in line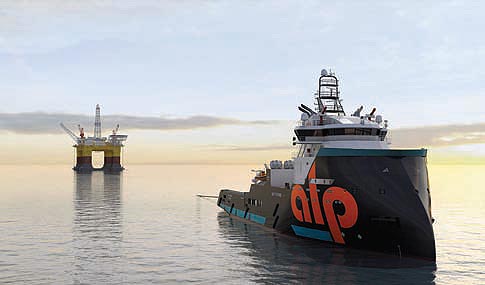 with quality, safety, efficiency, economy and speed.
Fully prepared to take on the most challenging of projects within the field of non-conventional maritime services, ALP has used its knowledge in the FPSO, FLNG and heavy load market to design the new build vessel that will deliver innovative benefits to customers, as Paul highlights: "Using all our knowledge and experience gained over the past two decades this vessel design will allow us to perform both the towage services as well as the subsequent positioning and hook-up operation to the FPSO's/FLNG's pre-laid mooring spread.
"The towage and hook-up operation is certainly an area where we have seen increased demand for our services; you must imagine these units, they are built in the Far East, Korea, China or Singapore and they need to be repositioned in areas such as Africa, Brazil, the US Gulf or the North Sea, more than 10,000nm from the building yard. Many of these units don't have propulsion or, in the case of FPSO's built from converted tankers, they may remain with inadequate propulsion capacity after the conversion. So they require towing or towing assistance services. We predict that an increasing number of these high-spec production units in the market results in a higher demand for high-spec long-distance towing vessels like the four we have under construction.
"If you look to the specifications of these vessels you will see they have very large fuel capacity, they have in total 3500 metric tonnes of fuel capacity, enabling the units to transit the world's oceans non-stop, to safely reach the nearest refuelling location. With these extremely large objects, allowing us only to proceed maybe around six to seven knots, we need fuel capacity of minimum 40-45 days. There are very few vessels that can do this, which makes our vessel unique.
"We are also equipping the vessels with DP2 (dynamic positioning capability), which is not unique in the offshore market but is unique in the long distance towing market; this is providing us with a competitive advantage as our clients are looking for more advanced long-haul towage vessels that not only provide the highest level of safety to the towing operation, but also comply with the stringent in-field DP requirements once the unit arrives on location," he adds.
Designed in accordance with DNV standards, the new builds will meet DNV DYNPOS AUTR notation, which means no single fault in an active system will lead to full system failure. "The production units that are being designed for future markets are so large that you need several vessels to pull them. We prefer to limit the amount of vessels used, but instead do it with vessels that are more powerful and of a higher standard. This is why we have increased the bollard pull with 50 per cent compared to the majority of existing towing vessels and have redundancy on all systems" explains Paul.
Focused on marketing its vessels throughout 2014, the company will continue participating in tenders with the aim of being awarded contracts that will begin in 2016 and 2017. "A lot of preparation works and the construction of the vessels will start over the next few months, which will keep us very busy throughout 2014, however if new opportunities arise we will not hesitate to step in. We of course hope to grow further; despite four vessels arriving, this is not the end of our ambition. With the towing market in our vision undersupplied with adequate high-spec vessels we foresee the need for at least another eight of these vessels in the market, required to cover the operations foreseen for 2016-2022 period. We will be very satisfied if we can grow our fleet with another two to four vessels in the next year," concludes Paul.
ALP Maritime Services
Services: Long-haul towage and offshore installation
---