BPP-Tech
---
Leading the way
Combining intellectual strength, technical know-how and practical experience to provide high-quality value added engineering solutions, BPP-TECH is one of the leading suppliers of engineering products and services to the marine, offshore and energy sectors.
Established nearly 30 years ago, the business today has experience in each stage of an oil and gas project life-cycle for umbilicals, and offers a vast range of solutions encompassing risers and flowlines, power cables, umbilicals, and hoses. In addition, the company provides the insurance industry with a range of failure analysis services, making it a true one-stopshop supplier to the offshore industry.
Key to BPP-TECH's success since its inception has been the engineering capabilities within the company, as Darren Patel director of umbilicals and cables at the organisation explains: "BPPTECH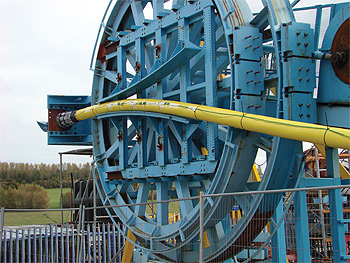 initially started out in 1981 as an engineering contractor primarily working for major companies in the oil and gas industry, such as BP, Shell, Chevron and others. The fundamental differentiator that sets BPP-TECH apart from its competitors in the industry is the high level of engineering skills and abilities that we have in the company, which includes mechanical engineering, electrical engineering, naval architecture and a range of other specialist consultants that we can call in when needed. Originally a spin off from University College London, BPP-TECH has maintained links with universities around the UK.
As Darren explains, the work that the company primarily carries out covers a range of different areas related to the subsea and offshore industries: "I would say that around 70 per cent of our work is based around subsea engineering, on what we call slender member technology, which includes subsea umbilicals, risers, flowlines and power cables. A typical project involves high-end engineering where we start out with detailed first designs in co-operation with the client, to design optimisation, prototype manufacturing and qualification testing, right through to the eventual supply process."
The engineering capacity within BPP-TECH has placed it in an ideal position as the industry develops and requirements for subsea equipment become more demanding, as Darren explains: "Around 1999 to 2000 the industry was increasingly moving into deeper waters, which required the use of steel tube umbilicals. As a consequence a lot of the company's background is in developing advanced umbilicals to suit the conditions, with the main need primarily being deeper water and dynamic operating conditions. Because of the changing requirements of the oil and gas industry, a large majority of the work we do is driven by the specific market needs."
Looking at the most recent market developments, Darren highlights some of the more notable projects that BPP-TECH has been involved in: "One is quite a high profile project called the Powercab JIP, which is a joint venture sponsored by British Gas, BP, Shell UK, Norsk Shell and Duco. We have developed a high voltage, high power dynamic deepwater power cable. We have carried out the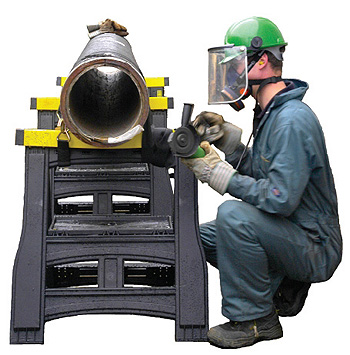 material selection and the detailed design of this sort of cable for a range of different service requirements. The power cable development work has included developing specific conductor materials and working very closely with the raw material suppliers to engineer the insulation, semi-conducting and moisture blocking layers. This is where our true expertise really lies – in developing a cable that can operate in a deepwater environment, can move around in the water column and can give a reliable service for 30 to 50 years."
Where BPP-TECH has a distinct advantage over many of its competitors is in the fact that it also carries out failure assessment work in conjunction with various insurance companies: "Failure assessment has given us a strong fundamental understanding of exactly what we are trying to design against," says Darren. "Essentially, when a product fails in service we are well known for our ability to dissect the parts, forensically examine them in a laboratory and determine exactly what the failure mechanism was. This has put us in a very unique position in a lot of ways because when cable products fail in service, they are very much kept under wraps, as companies don't want to broadcast the fact that they have experienced a failure. However, our analysis allows us to accelerate our development process in a way that manufacturers and other developers are unable to do because they don't have failure data on hand."
In an industry that develops at a rapid pace, the skill and knowledge available in BPP-TECH stands it in good stead to be a leading player in future years. With a reputation already firmly in place, Darren explains that the key aim for the future is to essentially consolidate on current achievements: "We see ourselves continuing to develop highly engineered enabling technologies and bringing them to the market in order to meet the future needs of the oil, gas and renewable industries."
BPP-Tech
Services: Engineering products and services
---