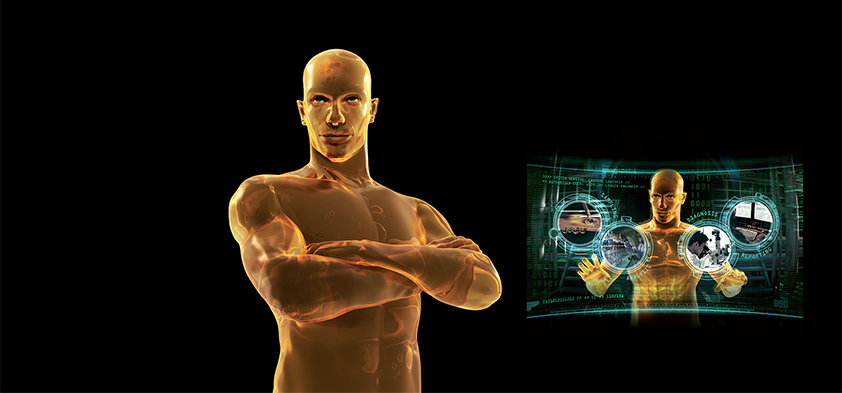 Castrol Offshore
Issue 01 2011
---
Liquid engineering
Castrol Offshore is a fully integrated global supplier of lubricants and control fluids dedicated to the offshore industry.
With over 30 years industry experience, its customer base includes major drilling and production companies and it has offices and supply points servicing all of the world's major offshore centres.
Built on a solid foundation of meticulous health, safety and environmental performance, Castrol Offshore provides a complete lubrication service to the exploration and production industry across the world. Its range of products is designed to cover all main applications on all types of offshore installation, capable of meeting increasingly arduous operating conditions.
Solutions are tailored to the economic drivers, environmental responsibilities and location of customers, and are available via global supply networks supported by Castrol's regional customer service, sales and technical service teams.
A perfect example of the type of highly innovative products from the organisation is Castrol GreenField. This comprehensive environmental product range is designed to address all applications that present a significant risk to the marine environment through the discharge of the product used. The range includes hydraulic fluids, gear oils, specialist lubricants, greases and subsea control fluids. Each product within the range provides a significant and scientifically demonstrable improvement in marine environmental performance when compared with an equivalent conventional product.
Castrol Offshore's environmental specialist Susannah Linington believes that more is to come. "Interest in protecting the offshore and marine environment will continue to grow irrespective of oil prices," she says. "This inevitably means more regulation in order to minimise the impact of offshore operations on our seas and oceans. Using Castrol GreenField products means operators have a degree of insulation from these changes." With the offshore industry forecast to grow steadily in the years to come as emerging producing regions such as Brazil deliver more oil to a hungry world market, the search is on for sustainable industry solutions. The launch of environmentally responsible lubricants is just one part of an industry keen to show its commitment to sustainability. "Castrol GreenField is an important part of this move to a more responsible way of working," says Susannah. "The offshore industry is growing too in its complexity but with this new range of products operators know that they have access to lubrication solutions that can make an important difference. As well as getting superior Castrol performance, operators know they are moving up the scale in terms of environmental awareness and responsibility."
One concern in the introduction of environmental products is that technical capability is often compromised in the search for enhanced environmental performance. The Castrol GreenField design philosophy is to ensure that each product has a level of technical performance that is, as a minimum, equivalent to the conventional product typically used in a given application.
The main driver of all of Castrol's operations is to offer significant reliability and operation improvements to its customers. For example, in August 2010, the company launched a used oil condition-monitoring programme called LabCheck within Europe, Africa and the Caspian area, with planned global launch later this year. LabCheck is designed to help operators maximise equipment performance and minimise downtime.
The new service allows lube oil or hydraulic oil onboard a drilling platform to be sent in for analysis of characteristics including wear metals, contaminants, oil condition and additives.
Tony Globe, business development manager for Castrol Energy Lubricants, explained: "Castrol LabCheck gives operators greater control over maintenance tasks and helps schedules to be planned with confidence, failures to be anticipated and avoided, and maintenance costs to be reduced. Repeat samples are tested under the same conditions, using the same methods, ensuring the service delivers consistent results."
To ensure speed and accuracy, Castrol manages all sampling activity from end-to-end, tracking the progress of each sample from rig to lab and providing management information to the customer to identify where delays in the process can be reduced or eliminated. The time taken between sampling and issuing a report to the customer is usually around seven to eight days regardless of location. Results are available via the Castrol LabCheck Online service, designed to give customers ready access to sample analysis data. Results and diagnostic comments are supplemented with a traffic light system to indicate the severity rating, where:
Red indicates the product is not fit for purpose and action must be taken
Yellow indicates that the product can continue to be used but advises monitoring
Green means the product is satisfactory for use
Customers using the online service can make a number of useful comparisons and look at the sample history for any of their applications. The trends these reveal can provide useful information about the condition of equipment.
Tony added: "Castrol aims to help customers achieve the minimum turnaround time from when the sample is taken to when the report is available. This ensures results are not out of date by the time the customer gets them."
From the smallest onshore drilling rigs to the world's most demanding deepwater production platforms or subsea control systems, Castrol Offshore delivers the highest quality lubricants coupled with an expert technical support network and supply capability, wherever its customers require them. The diversity, sophistication and criticality of equipment within the oil and gas industry demands the highest level of lubrication expertise and with over 30 years of success in the industry – Castrol Offshore is a name on which customers can rely.
Castrol Offshore
Products: Lubricants
---