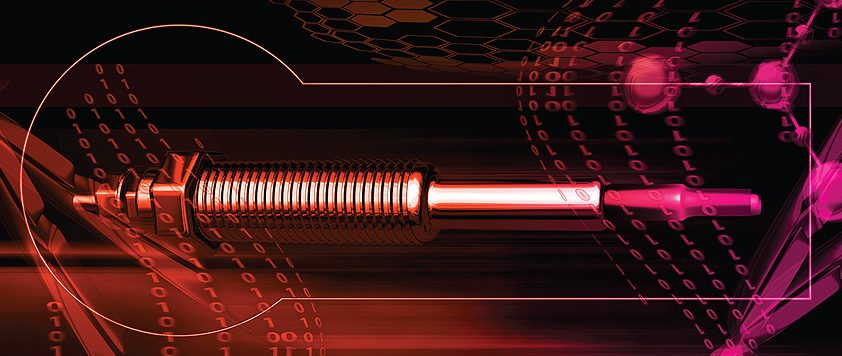 Clarkwood Engineering
Issue 04 2010
---
Best of British
As a UK-based manufacturer of special fasteners since 1974, Clarkwood Engineering is an ISO 9001-2008 registered company, boasting over 35 years of serving customers.
The company's quality systems and experience mark it out as a highly knowledgeable and capable manufacturer, supplying aerospace, the military, offshore and power generators.
Keeping customers satisfied is a top priority for Clarkwood and is effectively the secret to its enduring success. To this end, the business provides 24-hour delivery and a sizeable store of raw materials. Its large stocks of traceable raw materials allow the business to service its clients' needs quicker. The firm's extensive product line encompasses: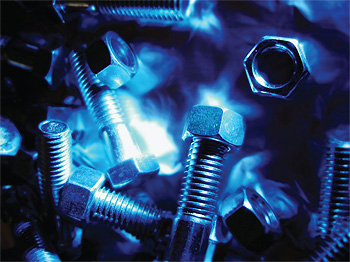 Socket head cap screws
Stud bolts and nuts
Washers, bolts and nuts
Carbon alloys
Durehetes
Stainless steel
Brass
Titanium – all Grades
Duplex – all Grades
Nes 833/835
All of Clarkwood's materials are accompanied by full certification, allowing complete traceability to source. Raw material is colour coded and finished items can be etched with cast numbers, part numbers and drawing issues, meaning components are fully identifiable. Moreover, in light of the necessity for quick and reliable deliveries, the company mainly engages local suppliers.
Clarkwood is ideally located in the Midlands of the UK, less than an hour from Birmingham International Airport and close to the motorway network. Company secretary Christine Watkinson gives her opinion on how Clarkwood has been able to thrive for nearly four decades: "We have a skilled workforce that is able to manufacture from raw materials, and produce quality fasteners and turned parts for all industries. We also possess our own magnetic particle inspection equipment and trained engineers to perform the tests, as well as three small furnaces in which our engineers can undertake small batch heat treatment."
Continuing, she discusses the importance of the business being family run: "We have built up our staff over the years and there are currently 44 employees, 26 of whom are family members – brothers, sister, sons, daughters, husbands, wives, sister and brother in laws, nephews, nieces and grandchildren. We all share the same aim to succeed in life, we all want more out of life than to just survive and we all want more for our families than we had ourselves. This alone makes for a good reason to work hard, pull together and strive for success."
Its forging capacity is:-
1 off: 85 Ton Press to Hot Forge 6mm Dia -20mm up to 20" long (Etchells)
4 off: 125 Ton Press to Hot Forge ¼" Dia – 1½" Dia up to 30" long (Etchells)
1 off: 200 Ton Press to Hot Forge 1¼" -2 ¼" Dia up to 27" long (Zarz)
1 off: 700 Ton Press to Hot Forge 11/4" dia -3" Dia up to 18" long (Delavia)
Considering what else the business has going for it, Christine adds: "We are able to work with all types of materials including all the exotics. We endeavour to supply quality products at a reasonable
Upload Filescost." Indeed, within Clarkwood's in-house forging activity, staff can forge and machine 6mm to 75mm diameter.
This uses various head forms, including hex, square, cup square, cheesed, countersunk and fillister, to name a few.
The firm's growing CNC machining division lets Clarkwood provide an even higher level of service to customers, with around the clock production and fast delivery. Its fully trained technicians undertake magnetic particle inspection, as well as non-destructive testing. Independent inspectoral witnessed tests are available as well.
Though highly proficient in its operations, Clarkwood is continually looking to expand its facilities. Commenting on recent investments, Christine says: "We have two new thread rolling machines, MPI equipment, and heat furnaces. We are also negotiating the purchase of an additional 9000 ft unit at the moment."
This continual development is required by the company's unrelenting progress. In fact, Clarkwood has experienced recent growth, in spite of global economic problems, as Christine reveals: "We have raised our staffing level in the QA dept, CNC dept and in the Capstan Lathes department due to the increase in work. As we have invested in new technology over the years, we are able to act effectively according to our customers' requirements and in order to ward off problems resulting from the recession, we sent a technical representative out to meet new customers. By introducing Clarkwood Engineering to companies, we have already drawn new business."
Additionally new business is likely to come from the fresh markets that the organisation is targeting. Counting the petrochemical and marine industries as its main segments, Clarkwood is looking to find new business in the renewables sector, with wind farms, or wherever a high integrity fastener is required. However, the most important consideration Clarkwood makes in moving forwards is that satisfied staff and customers make for a long-standing success story. Christine concludes: "We are aiming to target new business, obviously hoping to increase our scope to draw more business, and our main objective remains to keep our customers, staff and family happy."
Clarkwood Engineering
Products: Fasteners
---