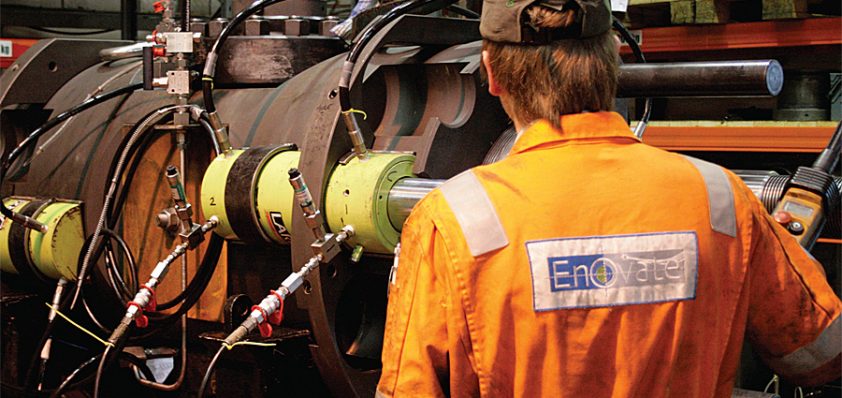 Enovate Systems
Issue 12 2010
---
Technical evolution
Aberdeen-based Enovate Systems prides itself on being at the forefront of technical innovation in the pursuit of safer and more efficient recovery of oil and gas reserves.
Established in 2002 primarily to construct and supply new technologies to the upstream hydrocarbon production industry, and specifically those areas relating to subsea well completion and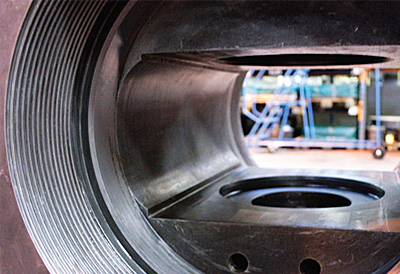 intervention operations, the company has already been named on over 40 design and method patents.
Enovate's success has been based in no small part to a substantial investment in its design resource, with skilled and experienced design engineers continually working on a host of new projects. The strategy has been to analyse existing technology, which is often based on 20 to 30 year old designs, and find improvements that introduce economic, technical and HSE gains.
As business development manager Stuart Reid explains: "Our product development focuses on the limits of existing technology and subsequent opportunities for improvement, whether they are technical, material or manufacturing is the basis for all our product design. This approach along with participation of many key industry operators has been pivotal in the development of key well intervention systems that have greatly improved safety and enhanced oil recovery."
Jeff Edwards, who is managing director at the business, elaborates further on Enovate's distinguishing factors: "We pride ourselves on being innovative and striving to be at the cutting edge of technology because research and development is our lifeblood, it is what we are always focused on. Of course, we couldn't maintain these high standards without our staff, who are extremely important to the overall success of Enovate due to their experience and knowledge in the areas in which we excel."
The results have been well received by the market, with the company's first success being the En-Tervene system. Traditional through riser landing string systems are designed around conventional ball or flapper valves for well isolation and cutting functions and feature dual horizontally opposed pistons. The En-Tervene system comprises a single piston, mounted on a vertical axis to the well bore to provide a compact BOP capable of deployment in limited access areas and for through riser applications.
Another of Enovate's key products is the En-Tegrity, which was a finalist for the innovation award at ONS 2010. The En-Tegrity shear seal ram features a metal-to-metal seal that substantially improves sealing integrity (compared to traditional elastomer sealing elements) coupled to an operating mechanism that increases reliability and performance of the shear function.
"The En-Tegrity will be our most powerful product," explains Jeff. "For example, the intervention model that we have just developed not only allows us to work at a much higher pressure and temperature, but also enables us to have a far greater cutting capability. All of our product developments, including the En-Tegrity, are developed thanks to our very close relationship with our clients. We think it is very important to have a close working partnership and we regularly meet with them to discuss upcoming developments and to work around any potential problems or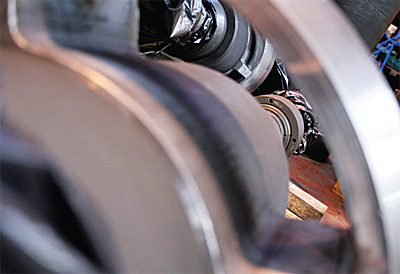 challenges that they predict."
Armed with these, and other, innovative new products Enovate is now channelling more time and investment into marketing, and has been reaching an ever wider audience. The reception to this strategy has been overwhelmingly positive, but of course the company's ambitious team is not content to rest on its laurels. "We have many products at various stages of development," says Stuart, "after all, we have more than 20 engineers that we have to feed with new ideas."
Huge opportunities for growth exist for an innovative company such as Enovate. With 80 per cent of the world's undiscovered hydrocarbon reserves believed to be located in deepwater environments, the advancement of well drilling, completion and intervention technology is paramount to the economical and safe recovery of these reserves.
As Jeff explains, to accommodate this increasing demand the company regularly invests in updating its facilities and capabilities as well as its products: "We are in the process of opening a new design facility, which will certainly increase our capacity and hopefully double our overall design capability. The development and extension work will include a very large test pit and alongside new high pressure and high temperature testing equipment and capabilities. This will not only benefit us in terms of our position in the market but will offer a number of advantages to our clients. For example, it means that we can make sure that everything we produce is qualified and tested to market leading standards before it is released for field operations."
Looking to the future, Stuart comments: "The reason for establishing this company was that the market was moving towards deeper water and more challenging reservoirs. Whilst drilling and production environments have seen significant advances in the last 20 years, well intervention technology hasn't advanced to the same extent. We can help our customers to unlock untapped reserves; our gap in the market came from a gap in technology."
Enovate Systems
Services: Well completion and intervention systems
---