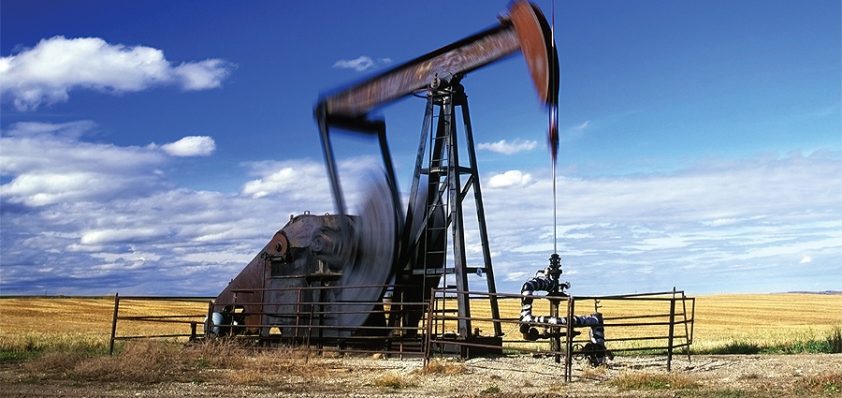 Erdöl-Erdgas Workover
Issue 02 2010
---
Strategic invenstment
Erdol-Erdgas Workover (EEW) was formed in the former GDR with the aim of helping to meet demands for energy in Eastern Bloc economies.
After an eventful period the company was acquired in early 2000 by MB Petroleum Services Group, an Oman-headquartered multinational company with a successful track record of over 28 years specialising in drilling and all other work associated with exploration for oil, gas and geothermal energy.
The Group currently operates in 15 countries and has subsidiary companies in Europe, the Middle, near and Far East and the Asia Pacific region. It offers expertise not only in drilling, but also in
well testing, well completion, commissioning and work-over operations, and the complex plugging of crude oil wells and natural gas fields, alongside various geothermal projects. The clientele of the Group includes such well-known names as Shell, Occidental, BP, BG, MOV, GDF, ExxonMobil and other leading energy companies.
In addition to the above, the Group is in a joint venture partnership with such notable oil field equipment manufacturers as Cameron and Smith for the Arabian Gulf region, and enjoys a reputation as the leading supplier of oilfield equipment in the Arabian Gulf. Furthermore, it is engaged in mining and E&P operations in Oman, India and Egypt. Currently, the MB Petroleum Services Group employs more than 6000 people worldwide, and recorded a turnover of over of almost $1 billion in 2009.
Since its acquisition by MB Petroleum Services Group in 2001, EEW has been a reliable partner to a number of oil and natural gas companies in the drilling and work-over service sector in Germany and Russia, and served clients such as GDF, MOV and Exxon Mobil Wintershall, in workover and gas storage solutions.
With the experience of more than 2000 workover applications and packer installations in oil and gas fields in Germany, Russia (Siberia) and Austria EEW is well known for its capabilities. Alongside the oil and natural gas industry, the company's customers also include salt producers, geothermic companies, and utilities providers, such as E.on, all of which are located around central Europe
EEW's managing director, Jorg W. Schulte, speaks further about the early days of the business: "Having EEW as part of the MB Petroleum Services Group has brought a lot of advantages in terms of support to our business, and our customers appreciate that this makes our services more reliable and consistent".
He moves on to talk about EEW's growing business: "In 2006, the company had 14 million euro sales, which increased to 22 million euros in 2007 and to 25 million in 2008. In 2009 EEW recorded revenue of 33 million euros and this increasing trend is backed up by a healthy order book for the current year as well. Over the last three years EEW ploughed back about 30 per cent of its profits in assets to make this growth more sustainable, and presently we operate ten drilling and workover rigs and several wireline units. Recently we have also invested substantially in upgrading the skills of our technical manpower, and we currently employ 270 highly skilled technicians, a number which has risen from 140 in 2006.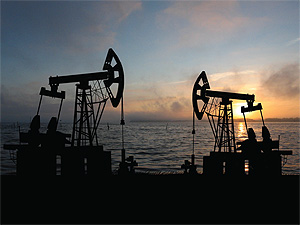 Acknowledging the importance of the MB Group, Jorg highlights the support that EEW received from the chairman of the Group, Mohamed Barwani when EEW was passing through a rough patch in 2001-03."In the bad days MB, (as the Group Chairman is known) took care to ensure that our company survived. He is a very patient investor who believes in long-term economic relations and allows us to continue doing what we do best as a specialist in our field in Central Europe."
In 2008 EEW acquired a German manufacturing and oil field service supply company called Koller. Founded in 1912, the Koller Group employs around 300 people and specialises in the engineering and construction of machinery and plants for the oil and gas sector. Koller also has a fleet of rigs to service the well workover at fields in Germany and Austria. With the addition of this company, the German subsidiaries of MB Petroleum Services now employ over 500 people with a turnover of Euro 70 million.
In all of its operations, EEW is well aware of the importance of HSEQ. The highest priority is always placed on ensuring quality and the occupational health and safety of its employees, the general public and the environment. Jorg elaborates: "We have very well skilled people and we give them the opportunity to organise their own workloads and ensure they look after themselves, the people around them and the environment. We make sure that all of our workers are highly trained professionals, who can uphold our high standards. In this way we can ensure that we are providing the best possible services to keep our clients happy."
Finally, Jorg outlines EEW's main areas of focus as it moves into the future: "We always ensure that we are strong in three specific areas – liquidity, sustainable growth, and fulfilling customer requirements responsibly. However, our main challenge moving forwards is to provide continuity in our skill levels. To achieve this, we are recruiting younger workers, as apprentices and then training them specifically for a role at our company. We hope that this uptake of fresh trainees will help to bring new ideas to the business and secure our future."
Erdöl-Erdgas Workover
Services: Provision of drilling services and rigs
---