FMJ Group
---
Small but mighty
As part of the business conglomerate, FMJ Group that is active in all technical service areas including electrical installations, instrumentation, industrial automation and mechanical engineering, FMJ is enjoying rapid growth despite its short two-year history.
Its enthusiastic and dedicated workforce of 90 specialist technicians, engineers, entrepreneurs, managers and innovators help generate its 12 million euro turnover. Offering a high level of technical expertise to suit all possible demands, the company covers provision for the building service, industry, infrastructure, marine and offshore markets. Based in Heinenoord in the Netherlands, the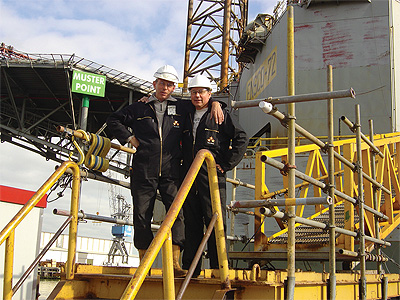 organisation has three sites in total with a further site due to be opened in the coming months. Predominantly serving Dutch clients, FMJ also has relationships with such international market leaders as Smit-International, Bluewater, Allseas and Maersk.
With heavy emphasis on its personnel the company ensures that individual's needs and interests are taken into account when joining the company, ideally matching employee skills to the task in hand. FMJ's highly skilled workforce has been identified as its core strength as Jaap Reedijk, director and owner of the company, highlights: "Our entire business is buoyed up by the well qualified and energetic engineers that we employ. The professional attitude of our staff is of paramount importance and we really care about the fact that everyone gains pleasure from working for us. We take the view that we can always do better and continuously invest in staff training. When approached by someone for a job we always ask what sector they would prefer to work in, because we hold the belief that if people are happy in their work they give better results."
Most recently the company has been involved in a major terminal EPC (engineering procurement construction) contract. The company carried out electrical installation and instrumentation work for Maasvlakte Olie Terminal (MOT), which is one of the world's largest oil terminals. Aannemingsbedrijf H. Verwater&Zn bv is constructing three 120,000 cubic metre oil tanks, due for delivery by the middle of 2011, and the project is an ideal example of the complete package provision FMJ can provide with full involvement from the design stages to final completion.
Moreover, a comprehensive accommodation upgrade for Noble Drilling has recently been completed, while last year a complex installation contract was carried out on an FPSO vessel for Bluewater that took over 30,000 man hours to complete.
The Marine Automation side of the company is also beginning to grow in prominence having opened on the 1st November 2009. It is due to have a new office installed by the end of the year and opened for full operation at the start of 2010. Following the main aim of becoming a recognised name in the industry, FMJ 's marine engineers are highly knowledgeable and experienced in delivering to a wide range of international regulations including Lloyds, DNV (Det Norske Veritas) and ABS (American Bureau of Shipping). Recently FMJ Marine Automation scored the order from the Dutch Pilotage to convert the control systems of ten of their vessels.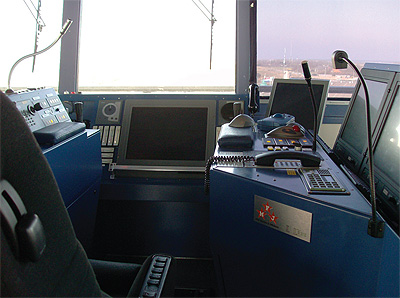 However, the industry conditions have declined in recent months, as Jaap explains: "When you look around at the surrounding yards you realise that everywhere is quiet and that every business in our industry has suffered from the economic crisis. Many of our competitors have halted investment either in projects or internally for a more profitable time, but we have found that the demand for our services has continued as customers call on us to keep their vessels running."
He adds: "Though a relatively small company with a short history we have seen year-on-year growth, going from a 2.5 million euro turnover when we first started, to the 12 million euros we enjoy today. For the coming year, depending on market conditions, I believe we can grow to a 20 million euro revenue though maintaining enjoyment in what we do is the core goal." FMJ has a strong honesty and quality policy and will turn down a project if it does not have the necessary resources or ability to deliver a high quality result. Operating to the philosophy that it is better to say no at the right time, rather than say yes and get it wrong, the company has gained respect in the market.
Indeed, this year the company was approached by Allseas to carry out an installation project within a tight deadline and FMJ rejected the offer, as it was too big for its capabilities. The company was then called in towards the end of the project to eradicate problems caused by the contractor and to ensure the vessel was engineered to the highest standards. It is this dedication, alongside its flexibility and people management that makes FMJ such a threat to its peers. "Despite the market challenges, we are gaining a lot of enquiries for a diverse range of projects, so we know our name is growing in the market. We hold the aim to never let our workforce get bigger than 50 people so that everyone knows everybody. We make sure that we hire realistic people managers who know everyone in their unit and ensure that on every shift there are various engineers that can cater for any problem that arises," Jaap notes.
Looking to the future, FMJ is hoping to develop in the infrastructure market with several technical professionals joining this growing division to help it broaden its operational scope. A great deal of potential is also predicted in the Amsterdam area of the Netherlands where the third company office is based and continued profitable relationships with leading marine and offshore companies is an additional focus. FMJ functions under the common belief that where there are good people, there will be success. "Expansion is not our main goal, I want to maintain business units where people enjoy engineering, our customers are satisfied and the quality is second to none. How big the company is after that we will see," Jaap concludes.
FMJ Group
Services: Electrical installation and instrumentation
---