Hamon Research-Cottrell S.A
Issue 11 2010
---
A breath of fresh air
"Operating as part of Hamon Environmental, Hamon Research-Cottrell is probably one of the very few companies offering the full range of air pollution control technologies in the market," says Philippe Delvaux, managing director of the business unit.
Air pollution control makes up one of the four divisions of the Hamon Group, which was formed in 1904 and today is a leading engineering, procurement and contracting company. The Group is predominantly active in the power generation, oil and gas and heavy industries, and within this Hamon Environmental is responsible for air control activities, as Philippe Delvaux describes: "We address the needs of all industries and develop air pollution control activities around the world in countries such as the US, Brazil, South Africa, Europe, the Middle East, India and China."
Present in the vast majority of industry sectors, Hamon Environmental boasts a broad range of technologies that are both developed in house and gained through acquisition of other companies, enabling it to offer state-of-the-art solutions to clients. "In the oil and gas industry Exxon is probably our top customer," says Philippe Delvaux. "We also act as an exclusive licensee of some Exxon technologies in the air pollution control market. In addition, we also work for Petrobras in Brazil, Sinopec in China, and other oil and gas majors such as Total, Shell, Chevron and Lukoil.
"I think that our global footprint really sets us apart when working for these type of clients," he continues. "Through the Hamon Group we trade globally so we can serve any customer, any time, wherever they are. Regardless of location we are more than likely to have an office in close proximity to the client, which naturally enables us to provide a very flexible, tailored solution."
In this capacity Hamon Environmental provides an innovative range of clean air technologies to customers in a number of industries, such as power generation, petrochemical, steel, pulps and paper, chemical, glass and cement. With a core focus on providing businesses with the means to control their environmental impact, Hamon Environmental offers an integrated service including the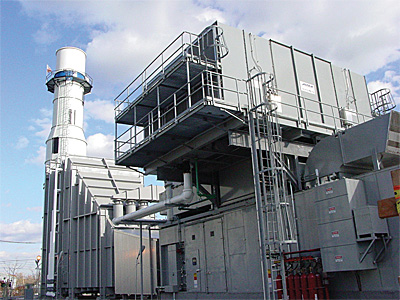 design, manufacture and installation of air pollution control systems. These solutions address a comprehensive range of different pollutants enabling Hamon Environmental to adapt to each specific need within the market, as well as ensuring strict conformity with all air protection regulations.
These products are tailored to control pollutants within two key areas – physical pollutants such as dust and other solid particulates, and chemical pollutants including NOx, acid gases and heavy metals. Incorporating technical expertise, Hamon Environmental's comprehensive range of air pollution control solutions includes electrostatic precipitators, fabric filters, dry, wet and sea water flue gas desulphurisation systems, DeNOx technologies and urea to ammonia systems, which are proven multi-pollutant control technologies specifically suited to 21st century needs. "In terms of the oil and gas industry we are very active in the refinery sector where we carry out a lot of work on gas cleaning side," says Philippe Delvaux. "What sets us apart here is that we have every type of technology needed, meaning we are able to clean any gas or pollutant coming in the refinery or from any of the boilers or associated equipment."
As the company's name suggests, research and development are essential tools in keeping Hamon Environmental ahead of its competition. As Philippe Delvaux explains, the business regularly invests in its product portfolio and in developing new solutions for clients: "We spend a lot of time in developing state-of-the-art technologies for customers. Some of our latest interests have been developed alongside industry demands for more environmentally conscious solutions and we are leading the way for extremely low emission filters.
"Today, routine reductions in air emission limits have become a fact of life for major industry players and our electrostatic precipitators can be designed to meet even the most stringent particulate emission standards with minimal pressure loss and very high equipment reliability for extended plant operation. We are also rapidly advancing in cleaning technologies for diesel engine for power generation."
One of its most notable turnkey projects in this field was for the energy company EDF in July 2010 and the reduction of NOx and CO emissions on diesel engines at its Cayenne plant in French Guyana. The scope of the contract included all elements of the engineering, manufacturing, shipment, erection, start-up and commissioning of Hamon's installed equipment demonstrating the company's true tailor made credentials. In line with customer specification Hamon Environmental designed the SCR reactors, heat exchangers, ID fans and urea evaporators for specialised operation.
Another key project is the Shuaibah Power Plant in Saudi Arabia, where Hamon Research was contracted to supply six electrostatic precipitators for dust collection. The power plant provides approximately 900 MW of power to the national grid, as well as an additional 300 MW to the desalination plant, which provides fresh water to the cities of Makkah, Jeddah, Taif and Al-Baha. Involved in all aspects of the project from design to commission Hamon Environmental once again demonstrates its ability to meet the highest requirements of any project, whether small or large.
Representing only two of Hamon Environmental's numerous successful deliveries; Philippe Delvaux outlines his positive view of the market for the coming months: "Our technologies were once focused on the European arenas, but we are witnessing a distinct movement to the Asian, Indian, South America and Middle Eastern regions. The aim is to increase the reputation of Hamon Environmental as a major player within the environmental management scene, especially within these key areas, while continuing to increase resources and create the solutions of the future."
Hamon Research-Cottrell S.A
Services: Air pollution control
---