J P Kenny Norge AS
---
Engineering excellence
By judging its success on the value it adds to its customers' businesses, J P Kenny can be proud of its powerful track record of reducing project costs, improving schedules, managing risks and maximising safety.
It carefully chooses staff members, invests in the development of new technologies and measures the impact of its performance on clients' businesses, enabling it to continually evolve its expertise in J P Kenny's core business areas.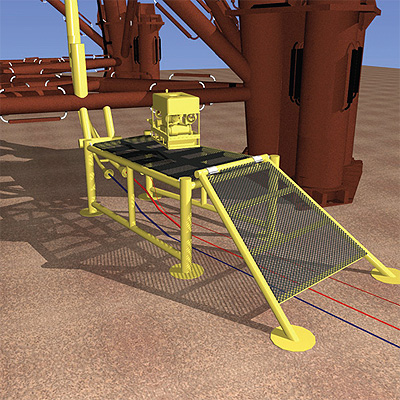 J P Kenny, which is wholly owned by Wood Group, has a global network of offices, each with an autonomous management team. J P Kenny Norge is one such office and its customers are companies working in the Norwegian region. Outlining the typical work J P Kenny Norge undertakes, its operations director Ragnar Hjelmen says: "We're working with ConocoPhillips on redevelopment of the Ekofisk field, where we have completed some studies and expect to go further once ConocoPhillips has made some decisions. We're working with Statoil on a field study for a project called Valemon, which we expect will finish next March, and we are still engaged with the BP Valhall redevelopment project."
With the latter of these projects, J P Kenny Norge has performed the detailed design of the new field layout and tie-in spools to accommodate a new production and hotel quarters platform at Valhall Field. It has provided technical support and construction management assistance throughout all stages of the project.
In order to improve its service offering and better meet customers' needs, J P Kenny Norge exchanges knowledge throughout its parent company's network of offices. There are group wide systems for fact sharing, a group board for technology planning and established global planning and management processes. J P Kenny offices routinely work together and even inter-office transfers of personnel are encouraged.
"Since J P Kenny is a large independent subsea engineering company, we deal with other offices and utilise each other's competencies," Ragnar explains. "People move between the offices; at the moment we have sent some staff from our Stavanger office to Perth, Australia, and workers from there are spending some time at our location. We sometimes share staff with Aberdeen, Scotland, as well. It provides interesting possibilities for those working in the company as well as benefits for the companies in terms of enhanced competencies, and this ultimately has advantages for customers."
Besides moving into brand new offices in Stavanger in December 2008, with room still to expand at that site, J P Kenny Norge is in the process of founding a new site in Oslo, Norway. Discussing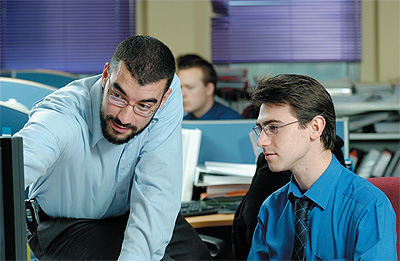 the new development's progress, Ragnar comments: "We have the location, as well as the lines of communication, established in Oslo, and we hope to expand next year. We definitely need to have an office for that region, in order to support Oslo companies. Part of the reason for the new site was the fact interest in us was shown by oil and construction companies in Oslo."
The organisation enjoys close relationships with clients in its various locations and, through forging long-term alliances, J P Kenny Norge can enjoy a leading position in its field. Speaking in further detail about the company's operation and capabilities, Ragnar comments: "Most of our R&D activity is concept and field studies, with some detailed design. This is due to the market situation; a lot of oil companies are coming to us to develop engineering, particularly to look into studies, before they start drilling. We enjoy a great deal of repeat business due to our proficiency and the quality that we produce. That is one of our main focuses – we want to be at the forefront of our sector."
Elaborating on the market situation, he continues: "It seems that the engineering industry is picking up after a bad couple of months in autumn and it looks very promising. However, for the construction industry it will be a difficult 2010 and 2011."
J P Kenny is continually developing and evolving expertise in topics that add value to its customers, such as distribution planning, deepwater and pipe-in-pipe. One areas is of particular importance to J P Kenny Norge's future development, as Ragnar reveals: "We won a subsea operations management contract with Gaz de France at the end of January 2009 for the Gjøa field development, so we hope that we'll grow in Norway over the next five years to the extent that 40 to 50 per cent of our business can focus on operations support and integrity management."
He concludes by summarising the organisation's overall objective in relation to the coming years: "Our main vision is to be the preferred engineering company for customers and also for our engineers, and we're working hard at being ahead in terms of our engineering, quality and HSE."
J P Kenny Norge AS
Products: Pipeline and subsea engineering
---