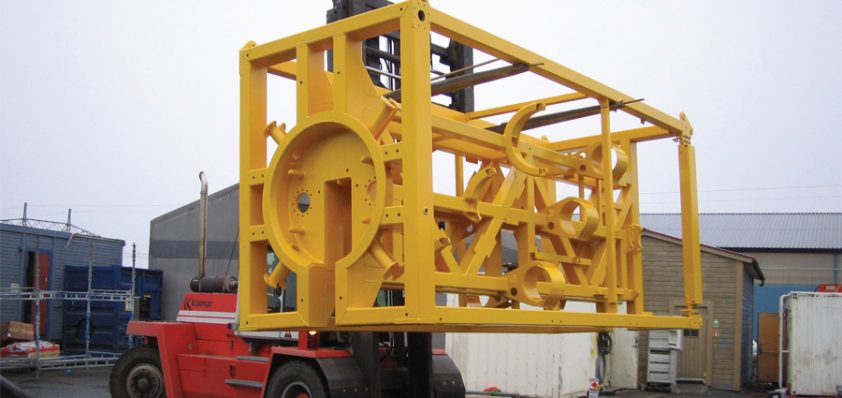 Lie Overflate Teknikk AS
Issue 04 2010
---
Special treatment
Serving the engineering industry, with emphasis on the offshore market, Lie Overflate Teknikk AS is an independent company that offers products and services for surface treatment. Operating under the proviso of solving customers' problems, the business bases its activities on quality, punctuality and trust.
Lie Overflate is a NS-EN ISO 9001:2000 approved supplier to the key players in the offshore and subsea industries, providing complete solutions for sandblasting and painting, scaffolding services, industrial coating and inspection. The company offers complete solutions where logistics are also a part of its service spectrum.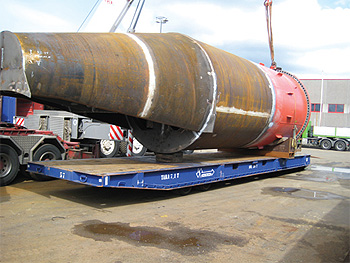 Discussing his organisation's offering, managing director and co-owner Torbjørn Lie says: "We perform surface treatment on steel and other metals, like subsea structures and structures to be put on rigs and platforms during modifications and new builds. That is our major product. We also work on the customers' sites, such as process plants, tank farms, ships and oil rigs, during harbour stay. We have extensive experience in project management. We have clients like FMC Kongsberg Subsea AS, AGR Subsea AS, Aker Solutions AS and Flow Control AS, so it's a mix of businesses."
Considering what helps Lie Overflate Teknikk to stand out in the marketplace, Torbjørn comments: "I like to think we're able to do a better job than our competitors. We registered as a company in January 2005 and by June 2005 we had obtained our ISO certificate, so we have worked very hard to achieve quality and to have formal papers from a third party to confirm that we are doing a good job and maintaining high quality. We also have established a range of different paint procedures, according to various company specifications. This helps our customers to reduce the paper work and time of pre-qualification of the supplier."
Another area of focus for Lie Overflate Teknikk is new product development and its endeavours in this respect are a source of pride for the company. Torbjørn provides an up-to-date overview: "We introduced two new products to the market last year. The first is a low-friction coating (Xylan/Teflon) for use on fasteners and other subsea equipment, and even though we only started using this product in July 2009, we have had a very good development regarding quality and production methods. The second product is a patented corrosion protection system for subsea installations; specifically items made of hollow profiles as the inside of these profiles are susceptible to corrosion because it's very difficult to protect the inside. This solution solves this issue. In total we spent around 450,000 NOK in research and development last year."


Partly owned by Gemini Real Estate AS, Lie Overflate Teknikk has evolved gradually since its formation five years ago. The company has built up a modern plant for surface treatment and it is currently planning to set up a new building consisting of several paint shops of various sizes in order to achieve better efficiency and higher capacity. The firm's growth has been strong, though the financial crisis has had an impact, as Torbjørn explains: "We experienced a reduction in turnover last year, compared with 2008, by about one million NOK. We cut some costs but still had a minor negative result last year. However, both companies together had a positive result.
"Nevertheless, when we started in 2005 it was only with two people and by 2008 we had a staffing level of 16 to 20, which is a tremendous development. People who don't perform the paint jobs or surface treatment look at our activities as being very simple, but it's not as simple as just painting some walls, so we are working on making our customers aware of the complexity of the job. At the moment, we are reorganising the management and we have new people in who know what to do, so our employees can solve problems by themselves – they possess initiative."
Elaborating on the organisation's strategy, Lie continues: "We have been through a strategy process with top management in the company whereby we have analysed the company in the market, in respect of our competitors, our strengths and our weaknesses. We have a good picture of where we stand at present and will uphold our focus on quality, documentation and keeping our promises. For example, if we make mistakes, we are very honest with our customers about getting the problem fixed as soon as possible."
Neatly summarising his plans for the company's progress, Torbjørn indicates that growth is very much on the cards: "We are looking at the coming three years and our goal is to achieve a turnover of 25 million NOK annually. We have a strong determination that we should have strong growth in the near future."
Lie Overflate Teknikk AS
Services: Surface treatment
---