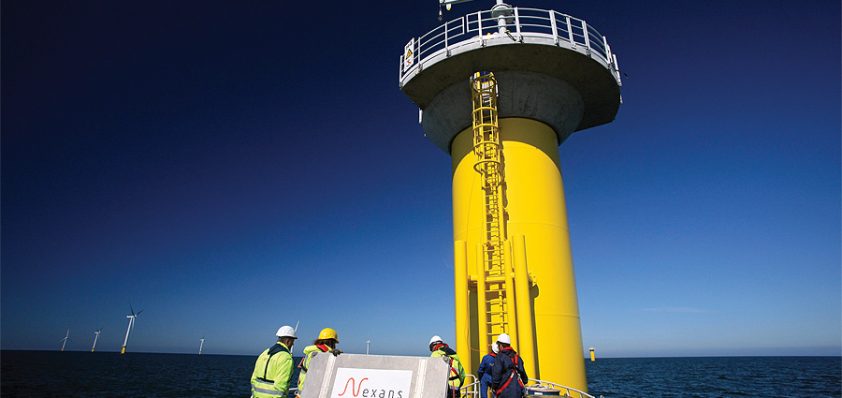 Nexans Power Accessories
Issue 134
---
Bringing energy to life
A fully-owned subsidiary of Euromold NV Belgium, Castleford (West Yorkshire) based Nexans Power Accessories Ltd. is responsible for the sales/marketing and technical issues related to the cable accessories that are manufactured within Nexans and then sold to the UK market.
"The basis of our activity was Euromold, the European subsidiary of Elastimold, which was acquired by Nexans in 1987," begins Roland De Wolf, Marketing Director of Nexans Power Accessories Business Group. "In parallel to this, Nexans had a heat shrink operation in Italy, low and medium voltage joints operations in France and ferrules and lugs in Germany; these activities were all merged together in the 90s under one management and further expanded with several acquisitions in Italy, Germany, Australia and South Africa. Lately participations have been taken in start-up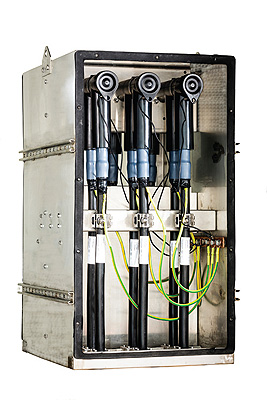 companies that are active in promising markets such as tidal energy or electrical vehicles."
Today the main customers are primarily DNOs in all western European countries as well as major OEMs, EPCs and distributors in sectors such as power distribution, renewables, oil and gas, rolling stock and rail infrastructure. "Our biggest market remains Europe, however Asia Pacific and the Middle East are rapidly growing in our portfolio also," says Roland. "The main products provided to our customer base include plug in connectors, cold and heat shrink joints, bushings, terminations, surge arrestors, shear bolt connectors and lugs; crimp connectors and lugs, solutions such as junction boxes, jumpers and smart accessories with sensors. Voltage class responsibility ranges from one kV to 132 kV. We also produce high voltage accessories in Belgium, which are sold in systems with cables in the network."
A growing sector for Nexans is wind, within which it has won a number of several large contracts, as Roland notes: "We are involved in many wind projects, both on and offshore with Siemens, Schneider, ABB, GE, Nordex, Enercon, and Gamesa to name a few from the OEM market. We are also working with Enedis, Iberdrola, DONG and Enel and others for the infrastructure connection of wind farms to the grid. Even connections in wind substations are part of our activities. We propose solutions to connect the incoming submarine cables to junction boxes to reduce precious space and set-up time."
To ensure optimum quality, safety and environmental awareness during the manufacture, delivery and utilisation of its products, Euromold's independent electrical laboratory ELAB, in Belgium, is fully equipped and has received BELAC accreditation. This means its highly competent and experienced employees can perform type tests on low and medium voltage cable accessories in accordance with international standards EN50393, IEC 60502-4, IEC 61442 and HD 629. Furthermore, Euromold is certified according to DIN EN ISO 9001 as well as in the sectors of environmental protection and occupational safety.
"One of our major strengths is that we have all technologies localised in highly specialised European production sites. Our products can also be offered as a total solution, if required, together with cables produced in other parts of the group. On top of this, we have a highly reliable and experienced R&D department and sales team that is dedicated to offering solutions that strengthen the link with customer needs. Recent investments in our production include a new production unit in Germany for the increased production of our shear bolt technology, new heat shrink lines in Italy and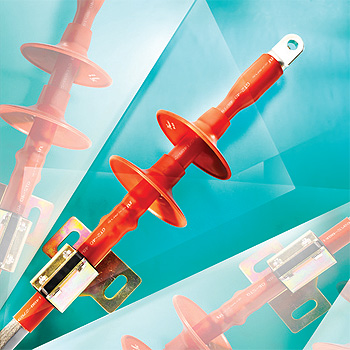 more efficient robotised lines in Belgium and France; we also have electrical labs in every site," says Roland.
This continued investment in enhancing operations has ensured Nexans Power Accessories remains at the forefront of releasing high quality products that meet the changing demands of the sectors in which it operates. "The world demand for energy is increasing globally, of course with differences in speed, which is good news for Nexans. However, the real new challenge is the increasing impact of renewables in terms of how DNOs have to organise their network; this has a direct impact on how we have to develop our accessories to become smart as the network has to compensate for demand and production profiles that aren't the same. This thus requires flexible decisions based on measurement and communication technology and our products are ready for this challenge," highlights Roland.
For those in the renewables sector, the company is able to offer a number of services including complete solutions to facilitate the connections of submarine cables and their connection to a junction box. The boxes are themselves are connected with high quality jumpers to the switches. This ensures separation of responsibility between interconnection of the wind turbines and the tower manufacturers.
"Our global approach also makes it possible to connect the turbine to the transformers inside the tower through very long jumpers mounted and tested in Germany," added Roland.
While it focuses on the successful completion of the projects it is currently undertaking, Nexans Power Accessories will also seek to continue developing its scope of solutions for customers and increase its presence in new markets, as Roland concludes: "We need to continue to enlarge our markets outside Europe by getting into new wind countries and new segments; we also need to support our customers needs by expanding our product range. Grid management will become increasingly more important and integration of sensors and communication devices into our traditional products will become a must. Smart solutions will be the future."
Nexans Power Accessories
Services: Cable accessories
---