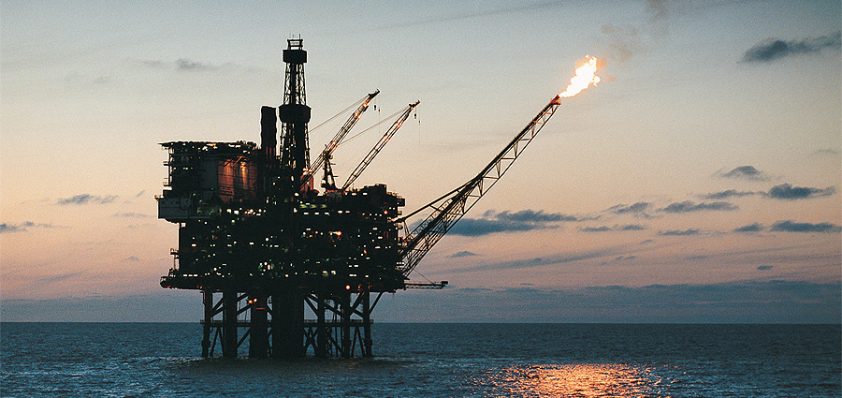 Seaward Safety Ltd
Issue 04 2010
---
Sea sense
Specialising in surveys, and the supply of safety systems and signage, Seaward Safety offers an unparalleled service to the marine and offshore industries.
Established in 1994, it is unique in the level of experience it has to offer, especially in terms of being able to carry out turnkey contracts, covering all aspects from survey to manufacture, installation and final supervision. Meticulously high standards of training are implemented to maintain top professional standards and keep abreast of all developments in regulations.
Seaward's vast portfolio of clients features many that enjoy enduring agreements and contracts. For example, owing to Seaward's experience in the offshore industry, the company has, in the last three years, assisted Maersk Drilling in creating a corporate safety sign and pipe marking standards, which has be implemented worldwide. Seaward is also involved in most new-builds in the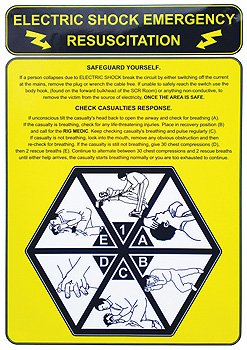 Singapore and Korean yards, which are covered from the company's Perth office in Australia.
In November 2007, Seaward started a one-year contract with Transocean after Transocean merged with GlobalSantaFe to create one of the largest drilling contractors in the world. Also in 2007, Seaward completed its supply to Nabors, in the US, of 72 complete land rig standardised corporate safety sign and pipe marking packages. This led to the company helping another arm of Nabors in the US, called Nabors Drilling International Ltd, in creating a corporate safety sign and pipe marking system to meet international and national regulations.
In 2008 Seaward supplied safety signs and pipe marking systems to drilling company BassDrill, from the Houston office, with a strong possibility of more co-operations to come. And more recently, Seaward has been awarded a three-year contract to supply safety signage packages to Pride International in the US, located in Houston – which is where Seaward's US office is also located. As part of this, Seaward sends personnel from Lowestoft, in the UK, and Houston to survey rigs and then it supplies the signs, fitting and fixtures to each rig.
"Being a major supplier to some of the world's major offshore oil companies and drilling contractors, covering fixed platforms, jack-ups, semi-submersibles, FPSOs and deepwater drilling vessels, along with major land rig companies, makes Seaward one of the very few companies capable of meeting the requirements of this demanding industry," comments Seaward's c/o director John Williams.
Whilst serving global organisations, Seaward maintains a policy of buying local wherever possible, which means that many of Lowestoft's small businesses have materials and products on oil rigs and platforms all over the world. For example, it has been contracted to supply safety signage and escape route systems for BP Norge AS of BP Valhall, with the platform being fabricated by SLP in Lowestoft.
"Seaward has enjoyed an excellent working relationship with SLP over a number of years, supplying expertise in the areas of platform ID signs, safety signage, low-level escape route systems, information boards and pipe markers, along with our own installations teams for turnkey contracts," reveals John.
Discussing another aspect of Seaward's activities, he speaks about how Seaward Information Technology, which is part of the Seaward Group, is continuing to work in Canada with its PC-based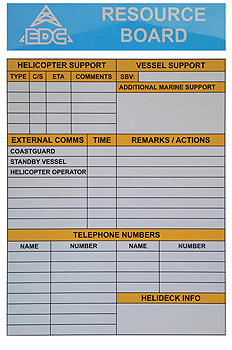 emergency procedure plans. "We have been working alongside one of Canada's largest property owners and managers," he comments. "We have completed systems for two high-rise properties in the city of Calgary, and these are also being implemented into some of Canada's bitumen extraction plants; these areas contain one of the largest supplies of oil in the world."
A new product from Seaward IT has recently been introduced called TouchNav, which is a touch screen Wayfinding system, ideal for positioning in places such as hospitals, universities, cruise liners, high-rise buildings and shopping centres. A person uses a freestanding Kiosk or wall-mounted screen to touch his or her desired location, prompting the system to map, and print out the route. TouchNav has already garnered a large amount of interest; during 2009 and into 2010, three major hospitals have the system on trial and, so far, the response has been very positive.
With regards to other exciting prospects, John says Seaward is continuing to work on its planned maintenance system, which is currently being used by one of the UK's leading oil and gas companies, with plans to expand the system to six more platforms. "This is a PC-based certification and maintenance management tool; the system holds information relating to all piping and instrumentation drawings, and equipment requiring maintenance and certification," says John. "The system will also remind staff when appropriate work needs to be carried out, and it holds all post-and-pre-job checks, as well as information such as well test operation guidelines and quality assurance information."
Another important step that Seaward is taking as part of its ongoing development is the opening of a new office in Brazil, as John reveals: "We had an office in Macae, Brazil, in 2002 but shut it down in 2003 due to the economical climate. However, now we're not only going to have an office in Rio, but we're going to manufacture and offer the same service for our customers as we do in the UK, Houston and Singapore." With this focus, as well as the fact Seaward has been invited to bid on several large projects for 2010 and 2011, due to its past association with manufacturing yards in Korea, the business has an interesting future to look forward to in its niche market.
Seaward Safety Ltd
Products: Corporate safety signage and escape route systems
---