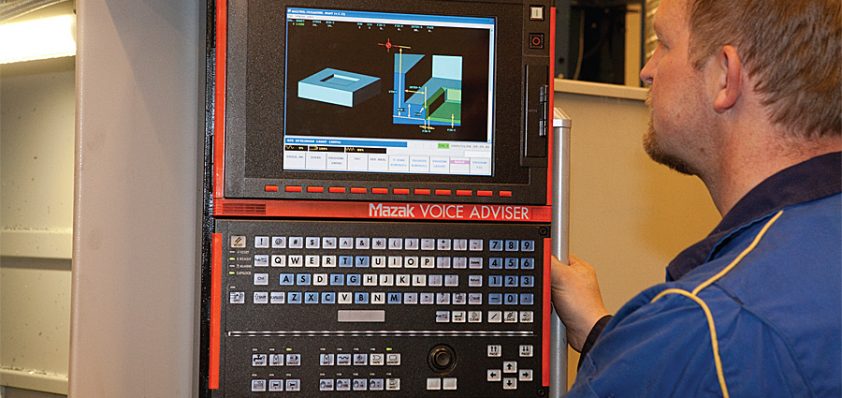 Skarpenord AS
Issue 12 2010
---
In control
Scana Skarpenord AS is a daughter company of Scana Industries ASA, a Nordic industrial group with core activities in the steel, oil and gas, and marine industries.
Scana Skarpenord has been present in the market since the late 1960s and today is one of the world's leading producers and suppliers of valve remote control (VRC) systems for the shipping and offshore industries. The company produces its own complete hydraulic systems, including hydraulic actuators and computerised control systems. Typical applications for these systems include fixed platforms, FPSO's, drilling rigs, oil tankers, heavy lifters, dry cargo ships and gas tankers. From its location in Rjukan, Norway Scana Skarpenord carries out its complete spectrum of activities from marketing and sales to assembly and testing of the final product. All of these activities are driven by the company's core aim to provide top quality products and services with the lowest possible life cycle cost.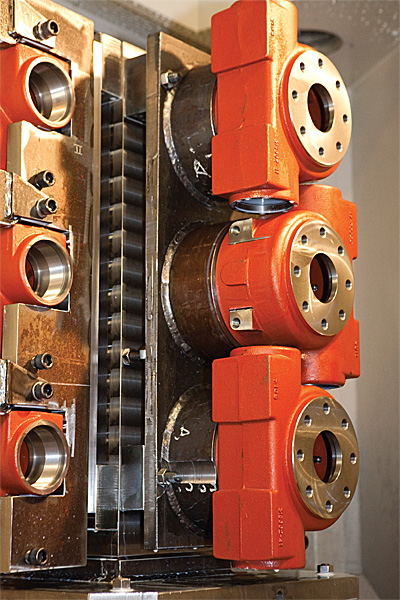 Within these industries, Scana Skarpenord's VRC systems are used for the handling of oil and gas, liquid cargo, LNG and LPG, ballast, bilge, and fuel oil fire fighting and COW systems. Looking at the company's key markets, Ragnar Øhrn, managing director comments: "We supply to the ship building industry, and particularly within that market we are dealing with new build shipyards. At present our main customers are shipyards across Korea and China. We also supply directly to other suppliers that operate within the gas sector on LPG ships. Another key area of operations for us is specialist supply to the oil and gas market, for modification, repair, upgrade and new build work on offshore vessels and installations. This can be either to shipyards or directly to the owners and operators of the installation."
Alongside its own core expertise, Scana Skarpenord is also supported by the wider Scana Group – a relationship which has a number of key benefits for the business: "As a smaller company, being part of the Scana Group means that we have access to a much bigger network of contacts worldwide," describes Ragnar. "Together with other companies within the group we have been able to develop our branch offices in China, Korea, Singapore, Brazil and the US. A lot of these companies operate within the same market segment as Scana Skarpenord, providing different products and services, so we benefit from the sharing of information and assistance in marketing each other's products and services. We also have the potential to use the resources in our sister companies for special development projects, so there are a lot of different competencies available to us."
Key to its success in its targeted markets is Scana Skarpenord's focus on quality, and capability to produce tailor-made solutions in line with customer specifications. The business has built a strong reputation as a service provider, which is reflected in its long project reference list. In order to maintain this quality of service, Scana Skarpenord ensures that it remains abreast of the changing demands and challenges of the industries it operates in. "With regards to the oil and gas industry one of the main challenges is ensuring that we adjust our provision in line with newly introduced rules and regulations for increased safety. This means we are constantly looking at how we carry out our operations in the most efficient and safe way possible. Although our systems cause very little pollution in themselves, environmental safety is a huge industry concern so we ensure that we build systems that have a minimal risk of leakage of hydraulic oil and other potentially harmful fluids," explains Ragnar.
In terms of investment into research and development, Scana Skarpenord has two key aims – to develop its production processes to meet the price competition from other international suppliers, and to increase and improve the performance of its products. Within this continuous development, highly qualified engineers implement the leading innovations in this particular field. Prior to the economic crisis hitting, Scana Skarpenord has invested every year in improving its production facilities, through implementing the latest technologies for automated production. The company's competence within tool alternatives and cutting data is also continuously developing. The complete production line from design, purchasing, and production of components, assembly and testing is continuously improved, using the lean production philosophy as a guideline.
Looking at its capabilities in action, one of Scana Skarpenord's most recent major contracts is for a drilling rig, for the Chinese oil company CNOOC. Construction is taking place at the Waigaoqiao shipyard in China and is close to completion, although the scale of the project means that the contract has been particularly challenging. With this in mind the shipyard chose Scana Skarpenord as a partner, due to its experience and reputation as supplier of proven high quality equipment. Earlier in the year Scana Skarpenord worked with the same shipyard as a supplier for an FPSO unit for ConocoPhillips. In the first quarter of 2011 the company will start production of actuators and control equipment for the CLOV FPSO to be built at DSME in South Korea for Total.
Turning his attention to the current market conditions, Ragnar highlights the opportunities available to the business: "Although the market has experienced lower levels of activity as a result of the financial crisis, we are now seeing signs of an increase in global activity. A lot of new contracts and service agreements are being made, and modification plans are beginning to be realised, so we see a lot of possibilities in this coming market. There are still some challenges though, such as increased competition in terms of the price level of the market, following the downturn."
In terms of taking the company forwards, Scana Skarpenord intends to continue to be an important player in the market, through a strategy of continual improvement of production processes and development of strong, future-orientated and cost-effective products. Ragnar concludes: "Our goal is to remain one of the most reputed suppliers for the marine business but to also grow our position in the oil and gas industry, supplying services for offshore installations."
Skarpenord AS
Services: Valve remote control systems
---