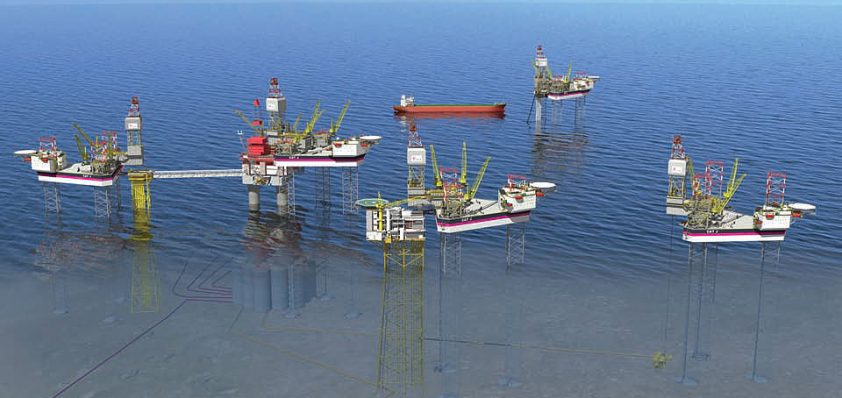 Statoil
Issue 06 2012
---
Greater footprint
Although today Statoil is one of the more prominent energy companies operating in the international market, this success greatly extends from over 40 years of experience in oil and gas production on the Norwegian Continental Shelf (NCS).
With its headquarters still located in the region, Statoil's greatest activities remain focused on this market, making it the largest operator on the NCS.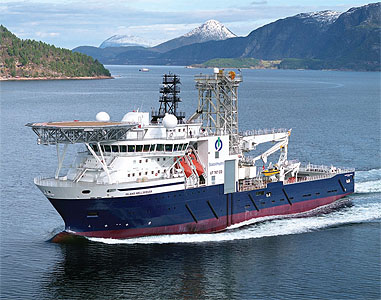 Since its beginnings Statoil has widened its operations to 36 countries with over 21,000 employees worldwide, and the company remains in an expansive phase internationally today. "As a business we have quite an aggressive growth ambition, and have communicated to the market that we intend to grow our production to 2.5 million barrels of oil per day (bopd) by 2020," explains Øystein Arvid Håland, senior vice president of drilling and well activity. "This increase will come from our international assets, whilst we will maintain the current level of production on the NCS. Based on this strategy we are making moves in securing capacity in everything from exploration to field development within the well drilling process, given that this production ambition also relies on us being able to develop more wells."
In order to realise this ambition, Statoil's international assets are really coming to the forefront as the company actively targets prominent areas. This includes on- and offshore US and the Gulf of Mexico, such as deep water operations where Statoil has a substantial exploration programme ongoing. The company is growing in the Canadian oil sands market, and it is keen to expand upon that work. With one producing asset already in place, Statoil is keen to grow its activities in Brazil, and closer to home is hoping to sanction a couple of heavy oil field developments in the UK shortly. The company has just achieved exploration success in Tanzania, which it is hoping to repeat elsewhere in Africa such as Angola, and Mozambique.
Not forgetting its traditional market place though, Statoil has also put in place a split strategy for the NCS: "We have been working very hard to bring in new capacity in what we deem the middle order segment of the NCS, which ranges from 70 up to 455 metres. We have seen that the market is not really supplying us in new capacity within that segment for drilling and completion, and as such we have taken a major role in getting the industry to engineer the new solutions that we need. Within this we have had several contracts for drilling, completion, and intervention units, and jack-ups," describes Øystein.
Specifically, Statoil has recently awarded contracts worth $1.5 billion to Island Offshore and Eide Marine for the charter of light well intervention vessels (LWI). This includes the continuation of a charter contract for two Island Offshore vessels, which the company currently operates, and the delivery of a new build vessel from Eide Marine in 2014. Another notable contract has been awarded to Maersk Driling to charter a new jack-up rig for the Dagny Field at a value of $605 million.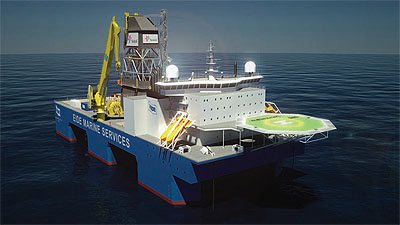 In terms of placing these contracts, Øystein highlights some of the most important aspects Statoil looks for in its partners: "There's a commercial element throughout, but it's also looking at the skills of the company based on the management systems they have, and their experience – which may include working with Statoil in the past. However, we have also brought in some new players in this segment such as Songa, which we have evaluated and feel they can really deliver on our contracts."
In other news, Øystein has recently been appointed the Chairman of the 2013 SPE/IADC Drilling Conference and Exhibition in Amsterdam. "We are highly supportive of the SPE, which is a very good organisation for drilling, completion and production engineering, and it's based on this background that I agreed to chair the conference," he notes. "We are working to put together a programme that enables us to share and discuss practices regarding delivering quality wells in the global environment."
Doubtlessly, this will also tie into some of those areas that Statoil itself has identified as being crucial within the market. The company's ability to develop fit-for-purpose capacity is a key example of this, with an open approach to the industry in order to increase this further. "For all operators pursuing a drilling portfolio, firstly you need to earn your license to operate, which in turn is based upon good HSE results. This is fundamental for the industry as a whole in order to ensure quality and performance."
These two values are some of those that Statoil is working particularly hard to improve in its own activities, and as such translate into greater value for money in realising everything the company needs to operate a licence. Summing up Statoil's long-term ambitions, Øystein reveals how it all comes back to the global approach: "We will become a far more international company in the years to come but still with a strong home base in the NCS. Based upon our aspiration for growth in production though, our footprint is changing and will continue to do so with an increase in activity and presence in more countries for drilling and completion activities."
Statoil
Services: Oil and gas exploration and production
---