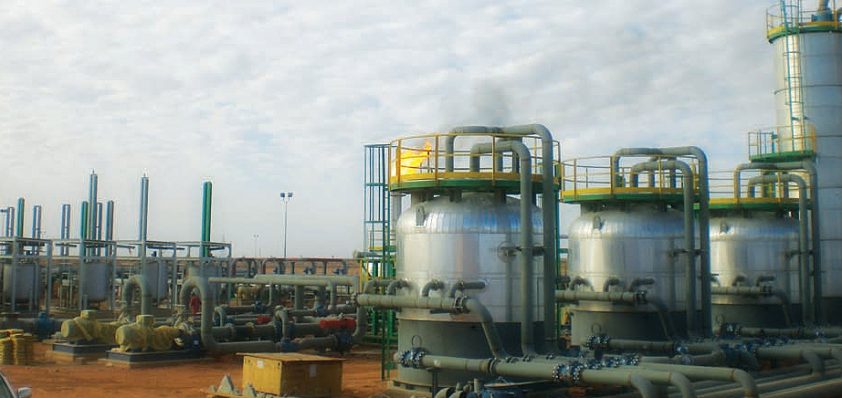 Technomatic
Issue 02 2013
---
A world of good
Technomatic is a German group that provides a wide range of products and services covering the entire project lifecycle, from analysis through to after-sales.
It began in 1989 as a service company in the chemical industry but soon expanded its capability into the oil and gas sector by first offering instrumentation, electrical and automation services, and power plant work, pipeline activities, and commissioning. Most recently the company has begun offering fire and gas detection and extinguishing systems from its Norwegian branch in addition to its activities in Libya. The focus for this new range has been oil rigs, FPSOs, supply ships and other areas of activity in the marine sector.
Managing director Josef Hasselbach talks about the new development: "We have offered fire and gas detection systems to the oil and gas business for many years in North Africa. We recently gained a new employee in the Norwegian Branch with over 25 years experience in the field of fire and gas. Backed with our accumulated experience and that of our Norwegian branch we are aiming to develop new areas of business within the fire and gas, as well as fire extinguishing fields. Essentially we have done this for the oil industry for many years but have now expanded it to the oil-related marine sector. The response so far has been extremely positive and we are looking forward to expanding further."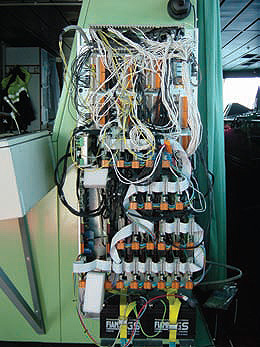 Asked where the market might shift next for Technomatic, Josef explains that system upgrades are becoming an important source of business: "We are at that point in time where a lot of platform control systems are 20 or more years old and need to be upgraded. It is likely these types of jobs will be running for another few years because all major plants are reaching 20 to 30 years of operation now. We are looking to participate as a subcontractor or in direct business with the owner on these upgrade contracts. Naturally, the already established presence in Libya will also continue parallel to other activities now that the situation in the county has returned back to normal."
Technomatic is a truly international group with its headquarters in Germany and sites in Norway, Libya, Tunisia, and Dubai. Work during the past 18 months has been unpredictable for the company, due in large part to the surge of civil revolutions that occurred across North Africa. Libya and Tunisia are major centres of business for Technomatic but following the conflicts in both countries in early 2011, business there reduced to zero.
Toward the end of 2012, however, there were minor indications that activity may once again return to the countries – particularly in the oil and gas sector. This means that several jobs previously placed on hold due to the situation are likely to return, whilst prospects for new work are looking up as well. Technomatic is very positive about the immediate future in Libya and Tunisia, and is already refocusing its efforts into once again securing business in the region.
"Before the revolutions in North Africa we had a strong vision for what we wanted to do in the region," says Josef. "Technomatic was to enter the French-speaking markets of Africa not only in the north but also in Sub-Saharan countries such as Cameroon. We had employed French-speaking engineers and located one of our offices in Tunisia in order to provide local assistance but that was put on hold during the Tunisian revolution. Since then we have not increased activities at all, but this is the area we are now very focused on and hope to gain a few small activities at the office soon."
Technomatic's advanced systems are recognised for quality; their reliability and durability also make them perfectly suited for the oil and gas industry. Its control systems in particular are excellent onboard solutions for clients and Technomatic is currently in the process securing a major control system installation project that will highlight the quality of its equipment.
Josef ends with a few words on what the coming years may hold for the company: "We see a lot of opportunities for 2013 but everything is a question of timing. Nonetheless, Technomatic has an excellent outlook on things to come and has positioned itself so as to make the most of a market that we believe will regenerate during the course of 2013. It could be in the summer or at the end of the year, but Technomatic is prepared and we are confident that this year will be very good for the company."
Technomatic
Products: Project support services
---