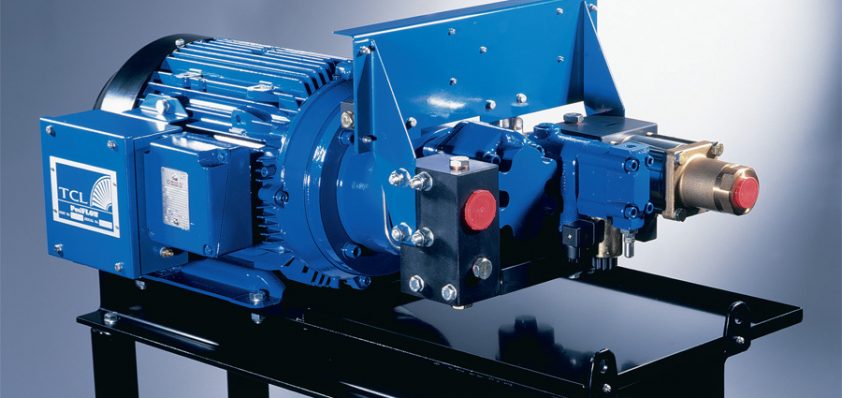 Turbine Controls Ltd
Issue 03 2010
---
Generating a buzz
As one of the leading suppliers of specialist engineering services, and control equipment, for the gas and steam turbine industries, Turbine Controls Ltd (TCL) employs a working culture that allows it to develop innovative products and services to provide the best and most cost effective solutions to turbine related problems.
Since it was established in 1985, TCL has worked with major oil companies, power generators and contractors worldwide, winning contracts for retrofit equipment, commissioning, fault finding, routine maintenance, reliability engineering and consultancy.


Providing a superior service is the company's main aim, and the goal is supported by its vast product and service range, including turbine driven generators and compressors, and extending to boiler control, combined heat and power systems, co-generation projects, gas compression and fluid handling. The company provides advanced solutions in all these areas. For example, under the mission critical controls division, TCL provides solutions utilising propriety control equipment, as well as offering high tech equipment with proven reliability and quality, while reducing costs through mass production techniques. TCL's decision support systems gather information for the mission critical controls and data acquisition, as well as accessing operations and maintenance data, which is essential to assess the plant's overall condition. Data is presented graphically and can be viewed locally or remotely, and TCL's systems guarantee the plant remains profitable, well maintained and highly reliable.
As operators worldwide spend £69 billion on unscheduled maintenance every year, good control systems are crucial to maximising production and reducing maintenance costs in an industry where reliability and availability determine the profitability of a plant. TCL has developed systems and support services that substantially optimise revenues derived from turbine operation. Its range of customer support services includes maintenance and troubleshooting contracts, which are placed with specialist companies, and it also provides overhaul and repair facilities, which ensure a rapid turnaround. Viewing every repair as a challenge ensures there are no underlying faults, and the company's expertise minimises clients' exposure to further breakdown.
Examples of TCL's work include a recent project for Marathon Oil, where it installed a SIGMA microprocessor digital control system on Marathon Oil's Brae A platform. The system has enabled a wider range of fuel gases to be accommodated, as previously the platform used a mixture of the Brae area gas plus gases from other fields, giving wide variations in gas quality, which could cause poor transient performance and damage. To combat this problem, TCL designed a system that detects and corrects Wobbe index variations automatically while maintaining the necessary protection and safety requirements of the turbine. This removed the need for an online gas calorimeter, resulting in substantial savings. The governor was also programmed to permit variable gas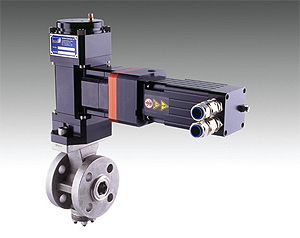 pressure, thus eliminating the need for a regulator. In addition, significant improvements have been made in start-up and operational reliability.
The company has also completed work for Amoco, although diminishing gas resources at the North West Hutton platform caused considerable problems. Methods needed to be found to reduce the incidence of venting and failed starts, and also to provide floating gas pressure and dual fuel operation. TCL carried out a control system retrofit, which replaced the existing governor, surge control and trip system with a programmable logic controller. Gas fuel modulation was also changed to electric actuator, with liquid fuel modulation achieved through variable speed drive. In all aspects, this retrofit improved reliability and ease of operation, prolonging the economic viability of the platform.
Another notable example of TCL's work was its involvement in Premier Power's Ballylumford power station. For this project, TCL overhauled the central control room, replacing outdated console functions with screen-based functions, while mission critical equipment was relocated to clearly visible and more accessible positions. The new system improves control of power output by turning large amounts of data into graphically presented information, enabling the operator to respond to the varying demands of Northern Ireland Electricity.
Having demonstrated its capabilities on a number of high profile projects, TCL has established a strong name for itself in the oil and gas sector. With its diverse history in the market, TCL understands the needs of oil, gas and process industries. Combining its considerable experience and expertise in the control of process machinery, TCL is able to supply a common solution for the prime mover, driven unit and the rest of the operation. Fully backed by the technology of the TCL Head Office, the company has strong support as it looks to improve and expand its business in the future.
Turbine Controls Ltd
Services: Turnkey solutions for power generators
---