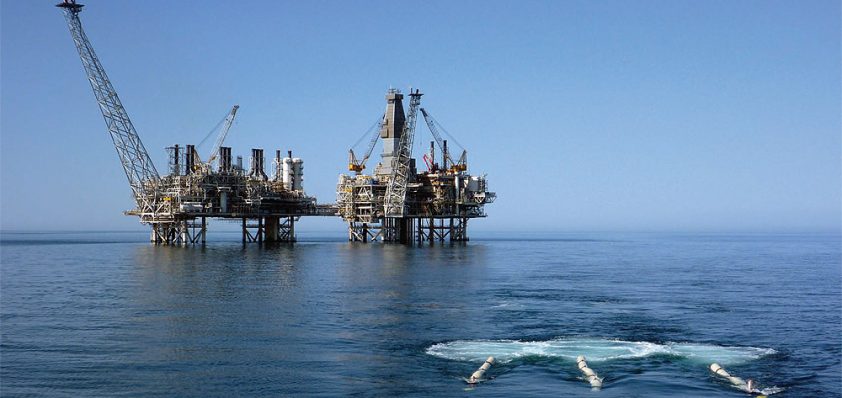 WGP Exploration Ltd
Issue 02 2012
---
Seismic specialists
Founded in 1991 as a sole trade company by its present day chairman John Duncan, WGP has over 20 years of operational and management experience in delivering a diverse range of technologies and services throughout the global upstream oil and gas industry:
"Made a UK limited company three years later in 1994, WGP began life very much as a family business situated in the West Country," says Chief executive officer, Mark Burnett. "With its strong family effects remaining intact for the last two decades the company has steadily grown in size and scope ever since."
Originally operating as a project management company carrying out small vessel conversions and assisting existing seismic companies with geophysical problems, the business soon carved out a niche for itself working with Russian partners in particular: "These companies each had a desire to have a Western interface that would give them the opportunity to increase their presence in these markets," Mark continues. "This would be achieved by having somebody manage their vessels, in turn bringing up their levels of HSE and technical competencies, before eventually becoming fully fledged seismic companies in their own right.
"In 2003, the company reached a cross roads where it was decided that it needed to move away from being a pure project management company and become a focused seismic operator. Centering its operations around Marine 2D data acquisition at first, WGP, to this day, endeavors to develop niche solutions that can be successfully deployed in environmentally and geopolitically challenging parts of the world such as Greenland and Somalia to name just two. The company carried out a major project in the Arctic alongside ION Geophysical and is currently working with BP on a large undertaking in the Caspian Sea. Elsewhere, the Eastern coast of Africa remains an increasingly active area when it comes to traditional 2D and 3D seismic work."
In November 2011, the company's directors were delighted to announced its entering into a definitive acquisition agreement with Thalassa Holdings Limited: "What this acquisition will do is allow WGP access to funds that it can use to enter future markets, something the company has had difficulties with in the past, being a private company," Mark says. "Such a milestone for the business was only made possible because of its excellent level of experience and track record, both of which contributed to Thalassa Holding's decision to purchase WGP."
Technologically speaking, WGP has long strived to be at the forefront of the industry, embracing innovative solutions: "Recent advancements in this field have seen the company strongly pushing the development of portable modular source systems and the way these can be containerised and installed onto vessels of opportunity within a short period of time," Mark explains. "One of the things that certainly helped in the development of these systems was the close work WGP carries out with air gun manufacturers. The company looks to engage with the manufacturers of APG Bolt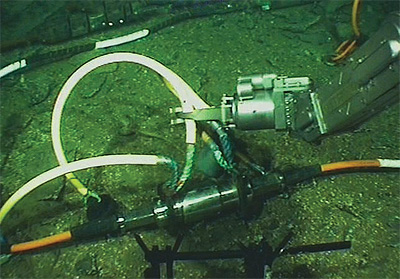 Technology air guns, which are towed in a linear fashion rather than horizontally, meaning they can be deployed from any vessel as opposed to needing specific handling equipment like most traditional air guns. This has helped develop a host of bespoke projects that need a solution to fit a specific vessel.
"In regards to its ocean bottom seismic activities, all of the projects WGP has been involved in recently, including its work with BP in the Caspian Sea, have been driven by the fact that modern technology now allows it through both existing copper-type systems or optical systems. Coupled with today's range of ocean bottom nodes, this has allowed ocean bottom seismic to be used in increasingly challenging areas, for example those with a sloping or non-homogenous seabed that cannot accommodate cables. This has further driven opportunities in parts of the world where, until now, such work was either impossible, or only achieved using tow stream techniques."
As Mark enthuses, WGP's continued work in the Caspian Sea is nothing short of ground breaking: "The life of field seismic project the company is conducting here has been ongoing servicesover the ACG reservoir since 2006. What it represents is effectively the world's largest ocean bottom seismic survey. To date WGP has carried out a total of ten surveys across the ACG field, both in the form of base line surveys and 4D surveys, the latter of which has assisted BP in optimising its recovery programme."
The company's tag line of 'exploration and beyond' is certainly fitting when it comes to describing its attitude to achieving continued development. A number of exciting projects lay ahead for WGP, particularly those in the Arctic and Central and Eastern Africa, while it is working to return to its roots in geophysical project management alongside companies such as Hyundai Heavy Industries: "Looking at the sector in general, one of the trends being seen is the gradual recovery of the 2D data acquisition market, making it a specific area of focus over the coming 12 months," Mark highlights. "Meanwhile, on the production side of things, the company's efforts will continue in its major markets of the Caspian and North Sea, while also examining the possibility of capitalising on the expected increase in life of field activity in developing markets like Brazil.
"Even with its many competencies and the number of opportunities emerging within the oil and gas industry, WGP always remains conscious that every project it undertakes is approached with the highest standards of quality and safety in mind and meets the strictest client requirements. The company has never, and will never, compromise on any project, regardless of its size. This is a value that WGP has always held dear and will continue to do so, whatever the future may bring."
WGP Exploration Ltd
Services: Seismic acquisition solutions & services
---