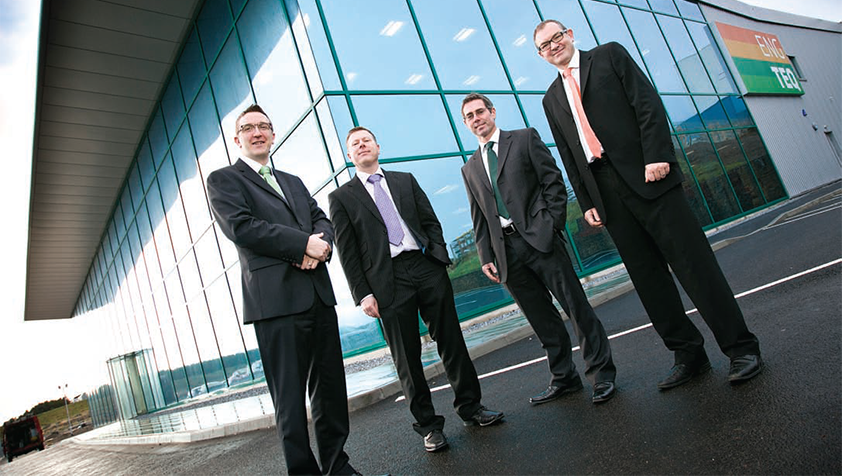 Consistant quality
A Leading global provider of engineering, integrity, inspection and maintenance solutions to the energy industry, CAN Group has evolved alongside the increasing challenges of the energy sector to offer integrated solutions to fulfill the specific needs of clients.
With an extensive platform of services and resources that can be delivered by individual companies, dedicated divisions, and specialist teams across the group, CAN also has the ability to merge these with its significant resources to ensure reliability to clients.
"We have three main business units, the first is ENGTEQ which specialises in integrity and engineering consultancy followed by our inspection business, which provides a full range of conventional and specialist services, and finally repair and maintenance, which is a key part of the business and offers clients trade based maintenance and construction services," says Grant Wallace, business development director at CAN Group. "We work with major oil and gas companies, such as ConocoPhillips, Britannia, Canadian National Resources and Talisman; most companies have been with us for a long time, which is important because we want to develop long-term, transparent and open relationships with our clients that are more like partnerships. By delivering value for money and added advantages by putting our customers needs first, we benefit from returning work."
This dedication to offering a personal approach to customer service has led to CAN Group developing an excellent reputation in the oil and gas industry for consistent, high quality service and solutions, which was recently proven when the group won an award from Total last year. "What attracted Total to us was the different approach we have when working with clients," says Grant. "We work with our customers, rather than for them, and Total are looking for that sort of close and open relationship with a contractor, where we are very much one team."
The company was recently awarded a new contract, valued at £15 million – £20 million, with Centrica Energy for the provision of plant inspection, rope access, specialist inspection and NDT services for its East Irish Sea assets. Starting on 1st January 2013 for a period of five years, the contract has options to be extended further. It is the third time CAN Group has been awarded this contract. "This reinforces the success of our partnership approach to working with clients and delivering consistent, high quality services. We understand their needs and business objectives and support them to achieve this," added Innes Walker, commercial director at CAN Group.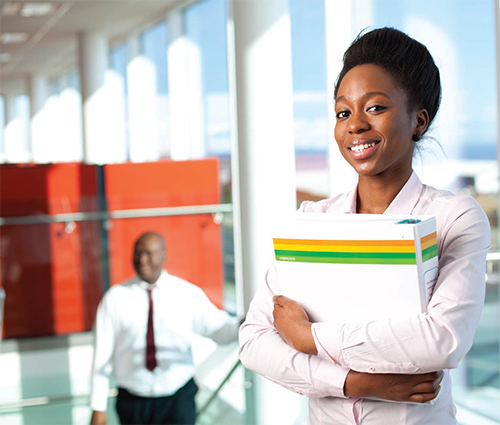 Headquartered in Aberdeen, with 180 office based support and engineering staff and approximately 600 field personnel, the group focuses on delivering consistent results through its investment in some of the industry's top talent and ongoing training and development programmes for employees, and its aim to continue to innovate and introduce new services and added value across its three core business units. Innes highlights: "Our key strength is our people. We are careful about whom we recruit and how we train and develop them because that is what gives us consistent results and a high level of corporate knowledge. We also focus on developing our three core business units, which has led to us being a major player in integrity management for fifteen years now. Being privately owned we can invest in our business and our people, a lot of whom come into the group as graduates and stay with us long-term because we invest and develop our employees and provide strong career path opportunities and progression for them within the group."
Earlier this year, the group invested in a state-of-the-art 22,000 square foot, £5 million facility in Aberdeen to house its expanding integrity management and engineering divisions. This part of the operation has now merged into a dedicated business unit – ENGTEQ – and is the evolution of services previously offered within CAN Group over the last three decades. Following the restructuring of the business, ENGTEQ now has its own independent business and management team wholly focusing on this unit, allowing existing and prospective customers a clearer distinction of its services. "The ENGTEQ name gives a clearer focus on the full range of engineering services we provide, while also giving the integrity management unit of the business the identity and credit it deserves," highlights Innes.
Offering new IT systems, first-class office facilities and increased space, the new engineering centre has resulted in a positive working environment and increased productivity. "One of the key priorities for us is how our people benefit from this new centre and what they get out of it," says Innes. "With all projects and technical resources under one roof it is now easier for our people to work in multidisciplinary teams and transfer our cross asset learning across our client base. It is a centre for excellence and the biggest grouping of integrity personnel in Aberdeen by a long way." Flexibility is key to ENGTEQ's approach to integrity management as tailored solutions are frequently necessary for the unique requirements of clients, which could involve the full range of services, or a more customised offering. "In the domestic market CAN Group is focusing more on the consultancy and support side of the business, providing one-off integrity management services that our clients require. We are seeing a lot of growth in the integrity management and engineering area already," says Innes.
A recent one-off consultancy project for the group involved a client's vessel going into dry dock for refurbishment work, which involved CAN Group offering advice on steel work that should be replaced, to ensure the ongoing structural integrity of the vessel. "One-off consultancy projects give us the opportunity to apply our expertise and experience whilst continuing to increase our own knowledgebase. Once the project is complete the principal engineer involved will hold a learning session with structural engineers to discuss what happened and why as a way to push the experience through the company and retain it," highlights Innes. "We do this in a lot of areas, not just for engineers, but it is important for our engineers to understand that they are part of a company and they are training to develop wider skills and gain real knowledge and experience."
With a focus on steady growth, the company aims to continue offering a personal, transparent and efficient service to its customers in 2013, the group is also looking to resource more skilled, high quality people, which is a major challenge in the market. Having recently been awarded the prestigious international safety award with merit for the fifth consecutive year, CAN Group will continue its ongoing commitment to corporate health and safety standards. Looking further ahead, it anticipates significant growth in ENGTEQ while also becoming more active internationally.
CAN Group
Services: Engineering, inspection and maintenance