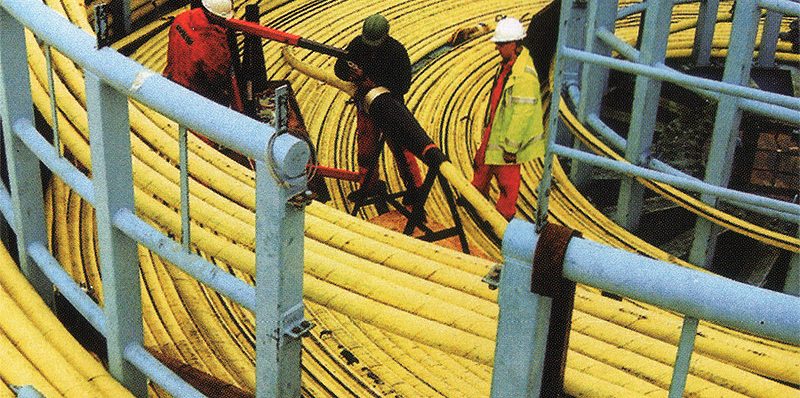 Quality driven
Starting life in 1977, Duco Ltd has 400 people located in dedicated facilities in Newcastle, in the UK, Texas in the US and West Africa, and is today the major designer, innovator and global provider of umbilical systems used by the offshore industry for the oil and gas extracted from subsea wells.
The considerable in-house design expertise and the scale and range of manufacturing facilities allows Duco to provide a broad range of umbilicals ranging from subsea production through to construction or service applications. In support of umbilical production, Duco manufactures thermoplastic hoses in-house ranging from low to ultra high pressure. Duco also markets a comprehensive range of bespoke ancillary supplies and a wide array of offshore services including project management, engineering, design and procurement.
Alisdair Macdonald, the managing director of Duco recently spoke to European Oil & Gas from his strategically located office on the River Tyne in Newcastle: "We supply our products to major operators and main contractors located worldwide. We pride ourselves on our excellent customer service and strongly believe that strong relationships with the customer base and suppliers is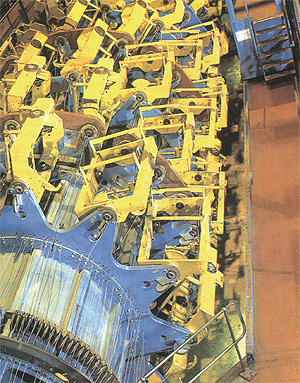 vitally important in helping us understand the future demands, not just the dayto- day ones. We are very much into repeat business because we're in this for the long haul, and the close relationships we have forged underline this principle. This is also apparent in terms of the products we have built or are still working on – these are designed and developed very much with a long-term view in mind.
"What also sets us apart from competition is our unrivalled engineering capabilities leading to the development of pioneering technologies for ever increasing water depths and keeping ahead of technical boundaries that we're constantly pushing. In essence it is the quality of the people that allows us to develop the technology in line with the industrial demand."
Subsea production systems were first installed in the 1970s but it was not until the beginning of the 1990s that they became an accepted means of offshore hydrocarbon recovery. Early systems were generally short tieback distances installed in water depths accessible to divers (under 200 metres) and used umbilicals constructed almost exclusively from thermoplastic hose fluid conduits. Duco's track record of thermoplastic umbilical supply showcases some of its previous projects, which contain Duco manufactured hose.
The gradual introduction of steel tube conduits has taken place since the mid-1990s, but has escalated over the past 18 months due to increased tieback distances and the exploration of deeper water depths. Duco has been supplying steel tube umbilicals to the industry since 1994, and introduced the first steel tube umbilical to the Gulf of Mexico region in 1995. In some instances, combinations of steel tubes and thermoplastic hoses are employed in umbilicals. Pioneered by Duco in the late 1990s, this concept provides the subsea system designer with greater flexibility in optimising the performance of the subsea production system.
Quality-driven, market leader Duco's commitment to health and safety is just as unrivalled as its products. Its QHS&E integrated management system is the key to safe and efficient operation as well as to continuous improved performance in all functions – maintaining a safe and injury-free workplace and respect for the environment. Duco's management system has been accredited to ISO 9001 for quality since 1994 and ISO 14001 for the environment since 1998. It also continues to be the world's only umbilical manufacturer to be accredited to the API 17E standard.
Health and safety is a central business concern and Duco has been accredited to OHSAS 18001 since 1998, which recognises its commitment to safety. Its process, procedures and training documents demonstrate its integrated approach to health and safety, and were recognised when it received awards including Investors in People Gold Award (1999 and 2000), RoSPA Gold Award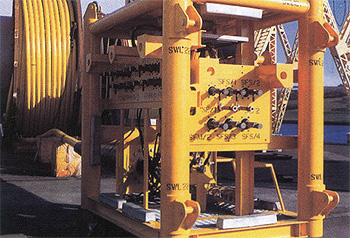 (2001) and Northern Offshore Federation Company of the Year (2001). "These awards are important to us and it's great to see that we're receiving the recognition in the industry for all the investments we have made over the years and the development we have made in both products and people," states Alisdair. "To be acknowledged, first and foremost, for our excellence in safety is a major achievement for us and it is also great for the people to be recognised for the efforts they have injected into the area. I also believe that these awards signify that we have been very successful over the years in a very competitive environment – this speaks vo umes for the business and where it's heading."
Acknowledging that skills and training are a particular challenge in the sector, Duco invests in its people by operating a successful graduate training scheme. However, the company also goes that extra mile, as Alisdair explains: "We're engaged in the community by way of assisting the education system with school partnership schemes. We're not merely helping our current employees, but by going further back in the educational supply chain, we're helping the employees of the future.
"This is a major concern for the overall industry and there's no point in individual companies trying to fight each other to be the first to resolve this issue – it won't work. This is a collective issue, which means that everyone should pull together and find a solution. There are various ongoing initiatives to help and I'm pleased to see that most companies are onboard to resolve this concern."
Moving on, Alisdair highlights another positive aspect of the business: "With our 60 per cent increase in revenue, we're at a record-level and it's placing a lot of pressure on our organisation. The forecast is obviously going to be driven by the price of oil but the projection we see at the moment is fairly static at the higher level, so from that point of view, it is a very buoyant market. However, we have to be smarter by ensuring we're not over-committing."
Duco Ltd
www.technip.com/ entities/duco/index.htm
Industry Designer and provider of umbilical systems