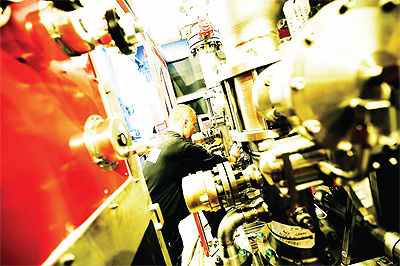 Fire Protection Engineering AS
Safety first
Although relatively young, Fire Protecting Engineering AS (FPE) has developed a strong reputation within the oil and gas industry since its inception in the first quarter of 2000. Today a global supplier of complete projects, including project management, design, engineering, production and assembly,installation and commissioning, training, maintenance and service, FPE has earned an enviable customer base of EPCI companies, Korean yards and major global oil firms.
"Fire Protection Engineering AS was found early in 2000 by a group of people with a long-standing history with designing active firefighting solutions. In 2007, FPE acquired the Norwegian company Sontum Fire & Safety AS to cement Fire Protection Engineering's position as a full-range supplier to newbuilding's, maintenance and modification (MMO)," begins Svein Roar Sivertsen, S&M Director at Fire Protection Engineering. "We are also renowned in the industry because we are part of the ALIGN group. ALIGN is a supplier of technical safety and total fire-fighting solutions for the global oil and gas industry. The group's market leading brands provide expertise in safety automation, pump systems and fire-fighting technology."
A supplier of technical safety and total fire fighting solutions for the global oil and gas market, ALIGN provides project management, components and expertise at every stage of the technical safety and fire fighting life cycle. Able to manage greenfield and brownfield projects, ALIGN covers the whole process from study to engineering and procurement to commissioning and documentation to provide a total firefighting solution for its clients. Indeed, the market leading brands under the ALIGN umbrella combine to create a single point of integrated service to each of the group's core market sectors.
Within the group is Eureka Pumps, a pump systems division that serves the international oil and gas industry through the supply of a wide range of pumps and generator sets; the division also provides upgrades, modifications, equipment testing, installation and commissioning. Working alongside Eureka Pumps is Origo Solutions, ALIGN's safety automation division that provides products, services and turnkey solutions to electrical, instrumentation, automation, technical safety and telecoms business segments; it is also a leading independent supplier of safety control systems and gas detection solutions. Complementing these two divisions is, of course, FPE, ALIGN's fire fighting solutions business segment, which ensures customers receive the highest quality newbuild solutions, in addition to maintenance and modifications that they can rely on.
Benefiting from the diverse capabilities of its parent company, FPE is a market leading supplier of fire fighting systems for the oil and gas industry and is comprised of a crew of highly competent engineers and designers, some of which have been working in the industry since 1977. "The core competence is our engineering group. The majority of engineers and designers started working in this industry between the years of 1977 and 1991," confirms Svein. "Moreover, our crews of assembly fitters and service technicians have extensive experience through years of practice with assembling and servicing all kinds of active firefighting equipment. In fact, several of our service technicians have multidiscipline qualifications."
By integrating their skills the employees at FPE create a complementary combination that enables the firm to deliver responsible and compentent refurbishment and upgrade work, in addition to full scale field system testing and verification, as Svein notes: "In addition to engineering services like hydraulic calculations and preparations for fire protection Fire Protection Engineering supplies all active firefighting systems like; deluge, sprinkler, active hydrophore, water mist, helideck systems and hose-reels; hydrants, firewater monitors, and loose fire-fighting equipment. We also offers seminars & courses through our FPE Academy."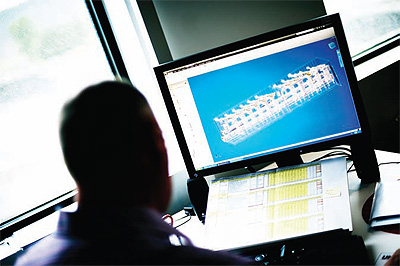 The skills of FPE have not gone unnoticed in the industry, with the company gaining bluechip customers in areas such as the Gulf of Mexico, the North Sea, Asia, West Canada and Norway. "It is interesting that we are well-known by Canadian end-users for our development in Canadian waters; this presence is supported by a strong co-operation with our partner K&D Pratt in St Johns, Canada," says Svein.
Furthermore, FPE was recently awarded the significant 'Big Elephant' contract with Statoil for four installations in the North Sea. "Before summer 2015 we were awarded a framework agreement by Statoil for the major Johan Sverdrup field supplying all active fire-fighting equipment like deluge, water mist, hydrant, hose-reels to all four installations. It was very important job for us to secure, and demonstrates our strength as the preferred supplier for the Johan Sverdrup field," highlights Svein.
At a value of approximately NOK 170 million over two years, the agreement with Statoil includes project management, design, procurement, assembly, testing and delivery of active fire fighting systems to the Johan Sverdrup field development. Proud to have its technical solutions endorsed by Statoil, the contract helps cement FPE's position as one of leading players in the fire protection industry, both on a local and international scale.
To further cement its increasingly strong presence and reputation in the market, FPE made the strategic decision in September 2015to form a partnership with Clearwater Fire Solutions, a service company for the onshore and offshore oil and gas industry that provides unique and bespoke solutions to issues surrounding deluge fire protection systems. With both companies boasting a proven track record in their respective field, the joint venture will promote innovative thinking, which will result in enhanced products and services for both their customers. Moreover, Clearwater will benefit from being able to offer FPE's extensive product and service portfolio to the UKCS, while FPE will benefit from a local presence in Aberdeen where it can serve its UK clients.
Alongside mutually beneficial partnerships, FPE will continue growing within the oil and gas market through innovation, as Svein notes: "FPE needs to develop new products for the industry to maintain a good reputation for innovation. We have several new products in line to be introduced to the market, however, I can not yet mention product names; I can only assure you they will be cost-saving and reliable products."
Although the oil and gas market is currently a challenging place to be in operation, FPE's developments with regards to joint ventures and innovations has ensured it will continue to grow, as Svein concludes: "As part of ALIGN, we have the necessary tools for HSE, QA, planning and project monitoring, while our closely integrated brands help reduce the number of costly and complicated interfaces for our clients. Supported by these strengths, our goal is to be the preferred supplier of active fire-fighting systems, while also expanding into new regions."
Fire Protection Engineering AS
Services: Designs, supplies and manufactures a range of fire fighting equipment