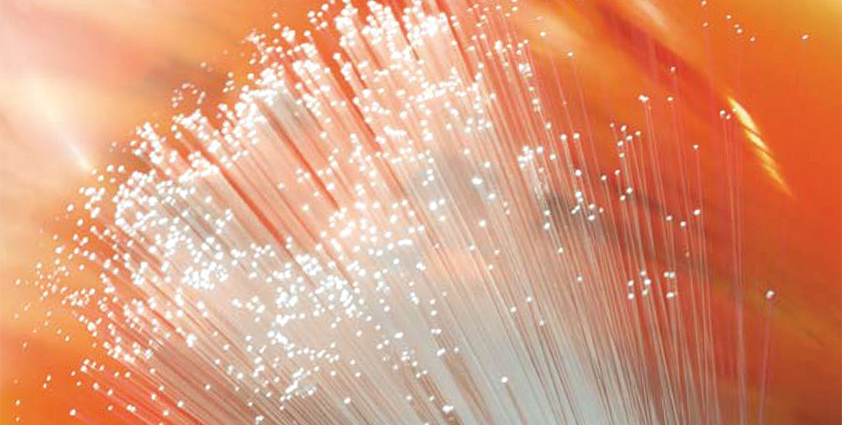 The Cable Guys
Nexans Norway is the Nordic subsidiary of international cabling supplier Nexans Group, the world's leading turnkey contractor for onshore and umbilical cables to the gas, electricity and telecommunications industry.
Beginning as a joint Norwegian- German venture called Skandinaviske Kabel- og Gummifabrikker in 1915, bought by ITT in 1934 then taken over once more by Alcatel in 1987, it obtained its current name of Nexans after Alcatel spun off the business in 2000.
Headquartered in Oslo, the company has manufacturing plants located in Rognan, Namsos, Langhus, Karmøy and Halden; each of these sites is responsible for a different aspect of Nexans' product range. The company is organised into Energy, Building, and Telecom and Energy Networks divisions, and employs approximately 1200 staff to maintain its activities. The larger Nexans Group has a presence in 39 countries and employs 22,700 people in its worldwide commercial activities that, in 2009, achieved five billion Euros of sales.
It is Nexans' flexibility that helps keep it as a leading competitor in the industry. Its wide range of cables include installation and heating cables for use in houses and other buildings, medium voltage cables for use by utilities, subsea and onshore telecommunications cables, remotely operated vehicle (ROV) cables for submarine vehicles, subsea high voltage cables, terrestrial high voltage cables and umbilicals for the offshore industry. They also provide a range of installation services that enable the company to offer competitive turnkey solutions to its clients.
Maintaining the company's reputation requires the delivery of high quality products and services, often leading it into uncharted territory. Responsible for a number of innovations such as the steel tube umbilical in 1993 and the dynamic steel tube umbilical in 1995, the company also set records for installing a continuous 145 kilometre umbilical in 2004 for Statoil's Snøhvit, and installing at a depth of 2300 metres for Shell's Na Kika project.
Recently Nexans was involved in another first when it laid a power cable in the Valhall field between Norway and the UK. When it begins supplying electricity in 2011 Valhall will be the first offshore production field to be run exclusively by onshore electrical power. This 295 kilometre power line will run from BP's Lundevågen transformer station and negate the annual 300,000 tons of CO2 its gas turbines are currently producing, making it the first zeroemissions oil field in the world. This project was the first for Nexans' Skagerrak cable-laying vessel after an eight million euro conversion and upgrade that expanded its power cable and umbilical installation capabilities.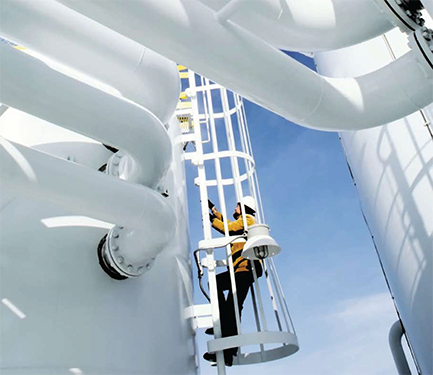 The Valhall project is one in a number of contracts that helps reduce carbon emissions. By selecting lighter, tougher, and less polluting materials for its products the company is able to provide environmentally friendly solutions that are also financially beneficial. Recently a specialised cable for use by fish farms was designed. Called Aquafish Power, its fibres are capable not only of powering a fish farm's net cages but to transmit production data and live above- and below-water surveillance. It transmits power from onshore facilities, therefore eliminating the need for local diesel generators and reducing both carbon footprint and fuel costs. Aquafish Power cables are primarily between 500 metres and 800 metres long, however Nexans is able to supply cables up to 25 kilometres in length making it suitable even for open sea fish farms.
Sustainable development has become increasingly important to the company's own activities and it has taken big strides toward reducing, reusing and recycling in its operations. Recycable, the company's joint cable recycling programme with international waste management group SITA, was responsible for 18,335 tons of recycled manufacturing waste. Plastic is recycled into external cladding for cables, sidewalk curbs or roadcones whilst grinding powder is recovered for use as packaging material. Recovered copper wire is reprocessed using a continuous casting process that in 2008 recovered 12,000 tons of copper powder. Through this programme the company is aiming to reduce raw material consumption by 0.5 per cent a year.
In a press release Frédéric Vincent, chairman and chief executive officer of Nexans Group, summed up the company's environmental strategy and its role in the business: "By making corporate social responsibility a central element of its strategy, Nexans encourages its employees to adhere to these principles, knowing that this is the best way to guarantee success in the long term. This approach also enables us to provide our customers with safer products and solutions with improved performance which are more respectful of the environment."
The company's R&D continues to provide innovations in all its product areas. At the recent Offshore Technology Conference (OTC 2010) Nexans displayed new products including Iceflex and Cryodyn. Iceflex is a cabling system designed with Arctic oil and gas projects in mind. It is capable of withstanding extremely low temperatures up to minus 50 Celsius whilst continuing to offer high quality performance. Cryodyn is a vacuum-insulated flexible pipe for use in transferring liquefied natural gasses (LNGs).
This year has seen the start of a number of upcoming projects across the world, including supplying medium voltage power cables for a windfarm off the east England coast, taking part in a precedent setting trans-Mediterranean power grid, and a 72.7 million Euros project to upgrade the high voltage power cable infrastructure in Abu Dhabi, UAE. Despite a drop in financial performance during the tough economic period of 2009 the first quarter of 2010 has seen its performance stabilise and is expected to begin rising again soon. The company's foothold at the cutting edge of cable technology and its strong emphasis on delivering the best possible customer service make the future an exciting prospect for Nexans.
Nexans Norway AS
Services: Power and telecommunications cables